'Stranger Things': Gaten Matarazzo Auditioned for a Totally Different Role
Gaten Matarazzo recalls his 'Stranger Things' audition, which was not originally for the role of Dustin. In fact, he didn't want the role of Dustin at first.
Stranger Things Season 4, Part 1 is almost here. Fans will reunite with Gaten Matarazzo as Dustin, and the rest of the cast. Looking back at the beginning of the phenomenon, Matarazzo revealed he didn't audition for Dustin originally.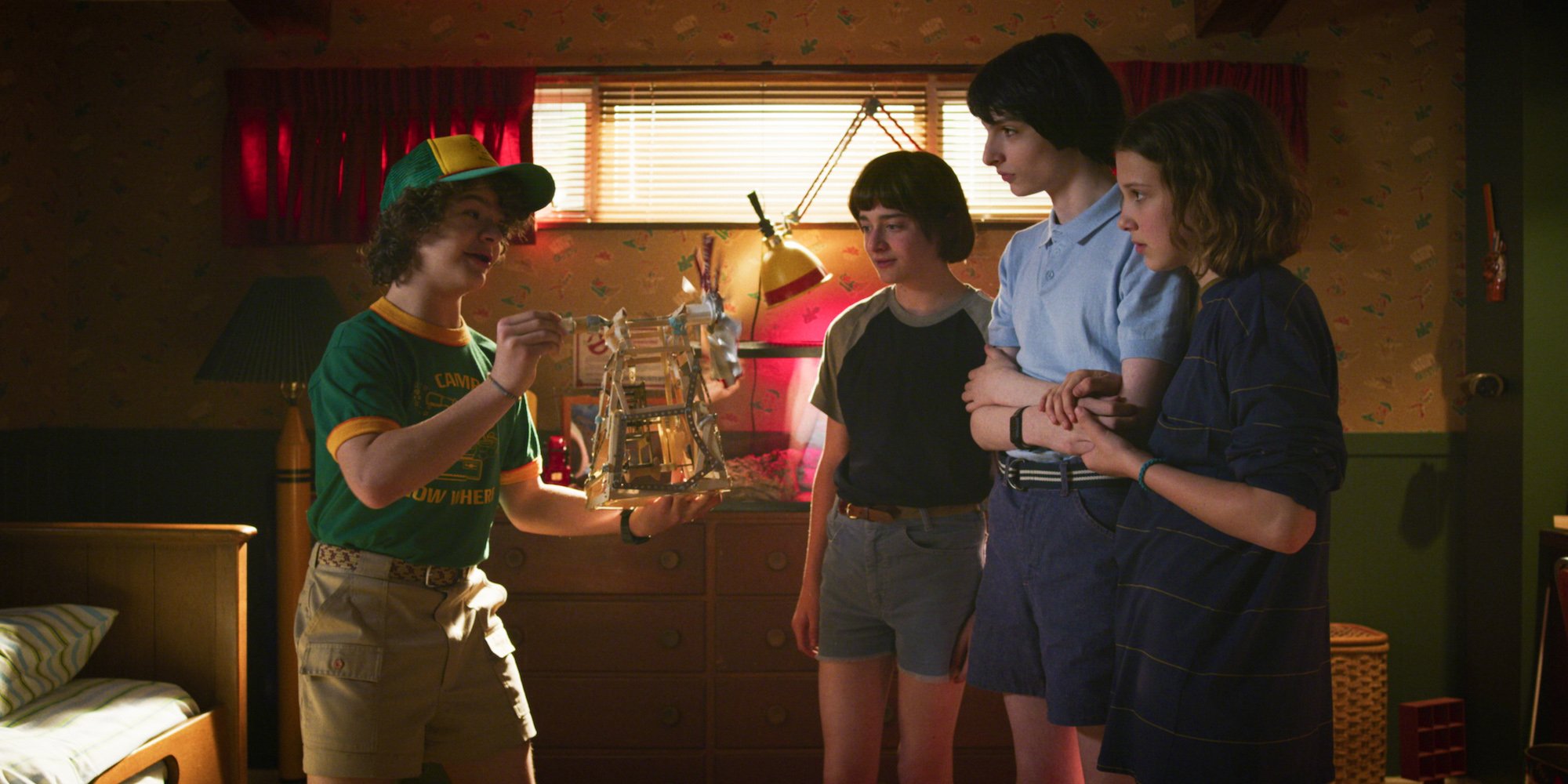 Matarazzo was a guest on Michael Rosenbaum's Inside of You podcast on Feb. 22. While there were no spoilers for season 4, Matarazzo did take listeners behind the scenes on the making of Stranger Things. Season 4, Part 1 premieres May 27 on Netflix. 
Gaten Matarazzo originally auditioned for Finn Wolfhard's 'Stranger Things' role 
It's hard to imagine Matarazzo as anybody but Dustin now. However, when Stranger Things was building its cast, they asked him to audition for the role of Mike. Finn Wolfhard also made an indelible impression as Mike when he got the role. 
"It was so funny because I was auditioning for Mike originally," Matarazzo said on Inside of You. "Most kids were, I think, probably at that point. It was either Mike or Will. Dustin hadn't really been written that much."
Gaten Matarazzo still didn't read Dustin's lines in his 'Stranger Things' audition 
Even though Stranger Things was considering Matarazzo for Dustin, they gave him Lucas's lines to read. Caleb McLaughlin would play Lucas on the show.
It was some weird lost in translation type stuff but for some reason I thought that I was going in for Lucas. I had the sides for Lucas. They did the scene from Stand By Me where Corey Feldman's character [says], 'I'm gonna rip your head off and sh** down your neck.' He's at the fence and he's screaming at the guy in the junkyard. That was the Lucas sides that they picked and we did that scene. I was so ready to play that part. He's serious and he's got an edge to him, he's committed. He's this really cool tough guy character. Then they call me back and they're like, 'No, no, no. Sorry, we want you for Dustin.'"

Gaten Matarazzo, Inside of You podcast, 2/22/22
He didn't even want to play Dustin at first 
Dustin proved to be a career making role for Matarazzo but he couldn't see that up front. In the initial conception of Stranger Things, Dustin was not as central to the group.
"I remember we were like pissed about it," Matarazzo said. "We were like, 'Oh, man.' We didn't think it was a big part, we thought it was a recurring guest character, that he wasn't going to be in much. He was a pretty fun character to play but wasn't pivotal to the story or anything. They're like, 'No, yeah, you're coming in for Dustin. So then they had the final callback, had me read for Dustin in L.A.'
During the audition process, Matarazzo met Wolfhard. They became instant friends. 
"I was like, 'You're from Canada, that's crazy,'" Matarazzo said. "I just thought it was the craziest thing in the f***ing world that he was from Canada. I'm like oh, this is a real project. They're flying people in from out of the country.' He's from Vancouver, a two hour flight to LA. This is awesome, this is legit. I was so stupid."