'Stranger Things': Why Gaten Matarazzo Loves Watching Finn Wolfhard on Set
Gaten Matarazzo describes the joy of working with Finn Wolfhard on 'Stranger Things.' When they work together, Wolfhard does more than just act.
Stranger Things fans love watching all the stars of the show. Dustin actor Gaten Matarazzo is focused on Finn Wolfhard when they work together, and not because of Wolfhard's character, Mike. Matarazzo admires Wolfhard's attention to the craft of making Stranger Things.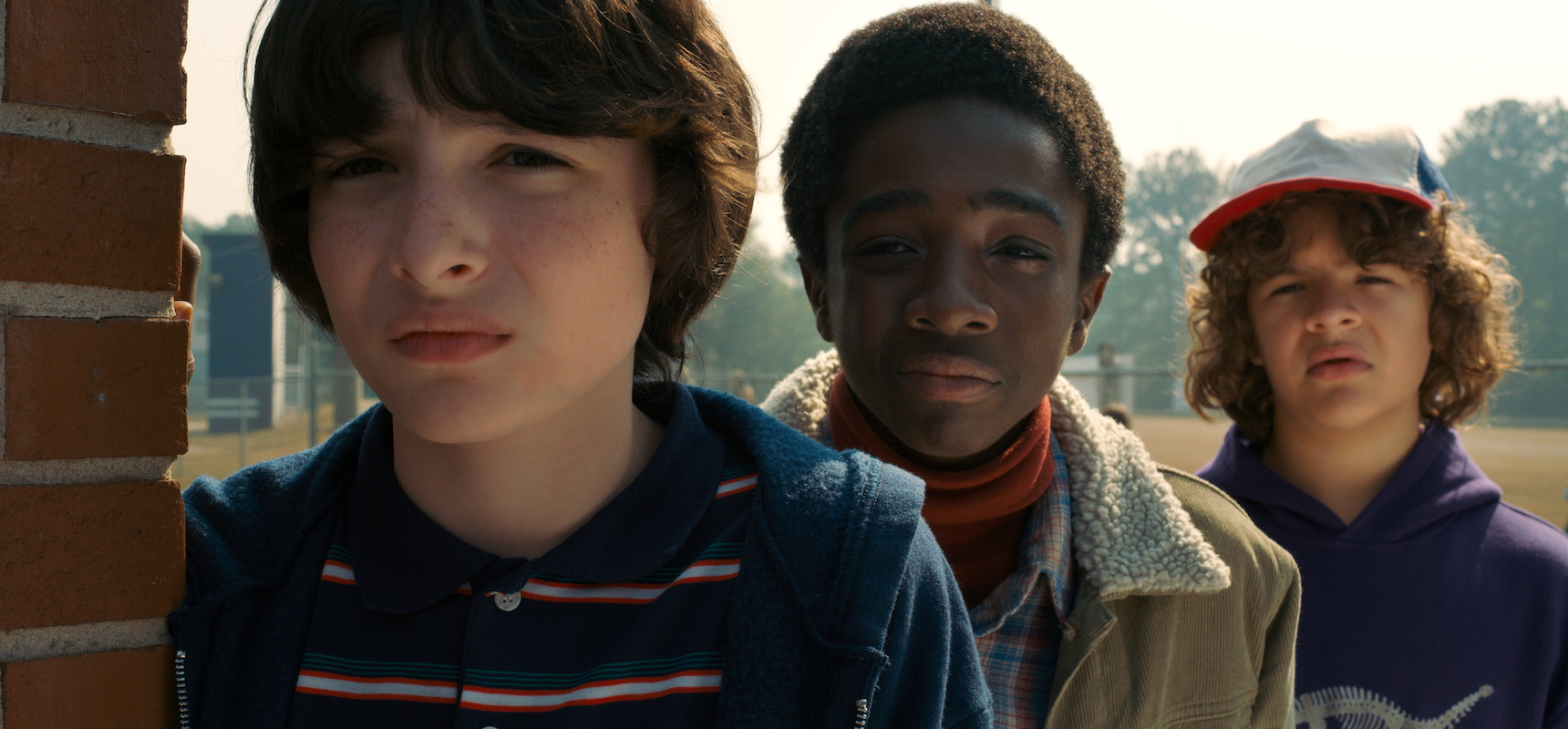 Matarazzo appeared on the Feb. 22 episode of Michael Rosenbaum's Inside of You podcast. When discussing Stranger Things, Matarazzo described Wolfhard's admirable behind-the-scenes qualities. Stranger Thing Season 4, Vol. 1 premieres May 27 on Netflix.
Finn Wolfhard is learning filmmaking through 'Stranger Things'
Matarazzo has talents beyond acting, and so does Wolfhard. Wolfhard studies the directors of photography to learn how they make Stranger Things., Matarazzo said.
"Finn was always such a movie buff, was always into the classics, was always asking what camera they were using to film the audition," Matarazzo said on Inside of You. "Always has been and still is. I love watching Finn on set because he's always so invested in everything that's going around. Not just in what he's doing which is always incredible, but how the set is running and what the directors are doing. What the DPs are doing, what cameras they have that year. I know so much of camera lingo solely because of talking with Finn." 
Gaten Matarazzo predicts big things for Finn Wolfhard
Matarazzo suspects Wolfhard is making plans for a future directing career, and he sees signs of success. Perhaps Wolfhard will direct Matarazzo one day. 
"He's going to be an absolutely incredible director," Matarazzo said. "I just know. He's always been very aware of going in and understanding this is not just something where I can expand my ability on the camera, which is already exceptional. He's already just great but he goes in understanding this is an incredible learning experience, an incredible opportunity to know so much more than you might have potentially known when going in to direct your first project, to shoot your first project."
Are Finn Wolfhard and Gaten Matarazzo friends in real life?
Woflhard was the first Stranger Things co-star Matarazzo met. They both had their Los Angeles, CA auditions at the same time. 
"I went to LA and I met Finn," Matarazzo said. "We were in the room together. We were in the waiting room and his leg is bouncing and I'm biting my nails. The thing is, especially when you're younger, we might've been going in for the same part. We weren't but we could've been. I just remember, he talks about it a lot, I just remember I walked in I was like, 'Hi.' He just looked at me and was like, 'Hey.' I was like, 'What's your name?' It started from there."
Matarazzo said he and Wolfhard bonded over regular kid things too, not just filmmaking. 
"We just started talking and laughing," Matarazzo said. "I just remember it was an immediate connection with him. And we established a rapport there right before they called us in for the audition in that room. I remember it went really, really great because we were in there, we talked with them for a bit just about kid sh**: video games, movies, or music."