Are 'Strangers Things' Co-Stars Gaten Matarazzo & Joe Keery Friends In Real Life?
Stranger Things has been hailed for many things, but one of the stand-out aspects of the series is the friendships, and one in particular. When Season 2 introduced the duo of Steve Harrington and Dustin Henderson, viewers really latched on to this seemingly random pairing. Here's a look at the real-life friendship between the two actors. 
Steve and Dustin's friendship began in Season 2
In the first season of Stranger Things, Steve was Nancy's boyfriend, and this was his primary connection to the younger kids. But in Season 2, after he and Nancy broke up, he inadvertently became friends with Dustin.
Dustin and Steve's friendship was an unexpected highlight of the season. Together, the two worked to recapture Dart. Steve protected Dustin and his friends from Billy and proved that he was an ally. He acted as sort of an older brother to Dustin.
Season 3 saw them continue their adventures together
The third season brought with it even more Steve and Dustin time. When Dustin returns from science camp, he goes to see Steve, and the two of them work together, and with Steve's co-worker, Robin, to determine the Russian message Dustin picked up.
Things escalate when Robin figures out the code and they, along with Lucas' little sister, Erica, spend most of the season in an underground Russian laboratory. It was nice to see the evolution of their relationship — at first, Steve being friends with a "kid" is "weird," but this stigma evaporates by the end of the season.
What else has Gaten Matarazzo been in?
Like the rest of his younger castmembers, Matarazzo (who is 16-years-old), hasn't been acting on screen very long. Prior to earning his role on Stranger Things, we appeared in one episode of the drama series The Blacklist. He has not been in anything else since, though he is working on a new Netflix series, Prank Encounters.
However, Matarazzo, a New Jersey native, does have a bit of theater experience. He acted in the Broadway show Priscilla, Queen of the Desert in 2011, and was part of the 2014 Broadway cast of Les Misérables. Matarazzo is also a musician and is a member of the band Work In Progress.
Here's what you know Joe Keery from
Keery, at 27, has had a bit more time to get his career off the ground. He's appeared in many commercials and had roles in a handful of films, including the acclaimed biographical drama Molly's Game. Keery will co-star in the upcoming comedy Free Guy opposite Ryan Reynolds.
The actor has had less luck on the small screen, appearing in episodes of just a few series including Chicago Fire and Empire prior to landing his role on Stranger Things. Like Matarazzo, he is a member of a band, Post Animal, though he doesn't appear to be performing with them at this time. 
They clearly get along off set as well as on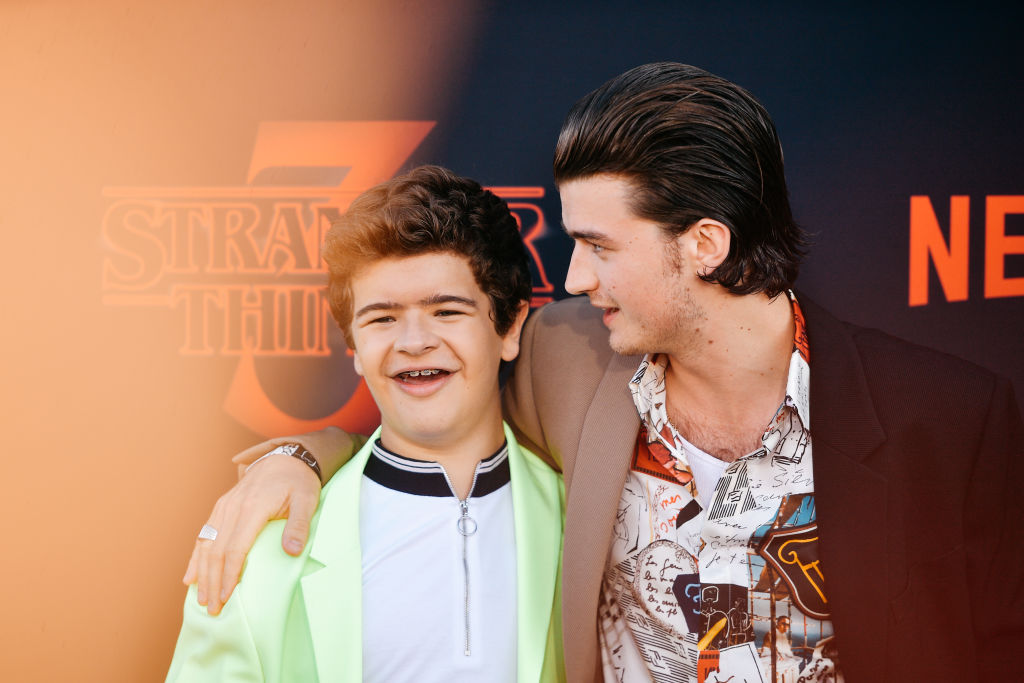 It's easy enough to fake a friendship when you're in character, but while doing press, most actors show their true colors. And if that's the case, Matarazzo and Keery are quite obviously friends even when the cameras are off.
Prior to the release of Season 2, they did the Wired Autocomplete Interview together. They had so much fun together, both laughing most of the time, especially when answering the questions about themselves.