'Stranger Things': Did Hopper and Joyce Ever Date? David Harbour Thinks So
'Stranger Things' fans have shipped Joyce and Hopper for a while. David Harbour thinks the two have a romantic past that extends all the way back to high school.
Any romance on the Netflix hit series Stranger Things has mainly focused on the kids in the show. In season 3, Eleven (Millie Bobby Brown) and Mike (Finn Wolfhard) were first seen making out on Eleven's bed. Chief Jim Hopper (David Harbour), her now adoptive father, was none-too-pleased with the situation and swiftly gave Mike the boot. 
However, Hopper got to dip his toe into the pool of love when his feelings for Joyce Byers (Winona Ryder) surfaced. This is the first season we've seen the two characters look like they're falling for one another, only for those pesky Russian spies to get in the way. This lead many fans to ask, did Joyce and Hopper date in the past? Here's what we know.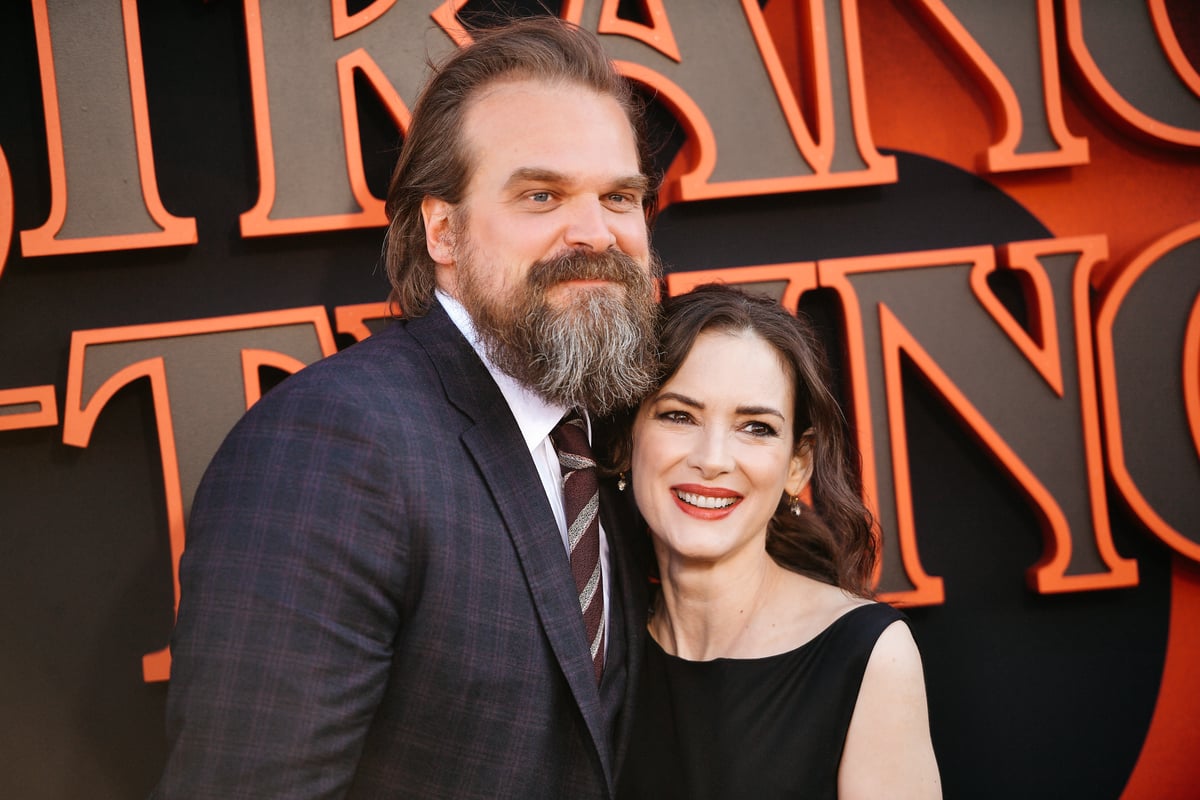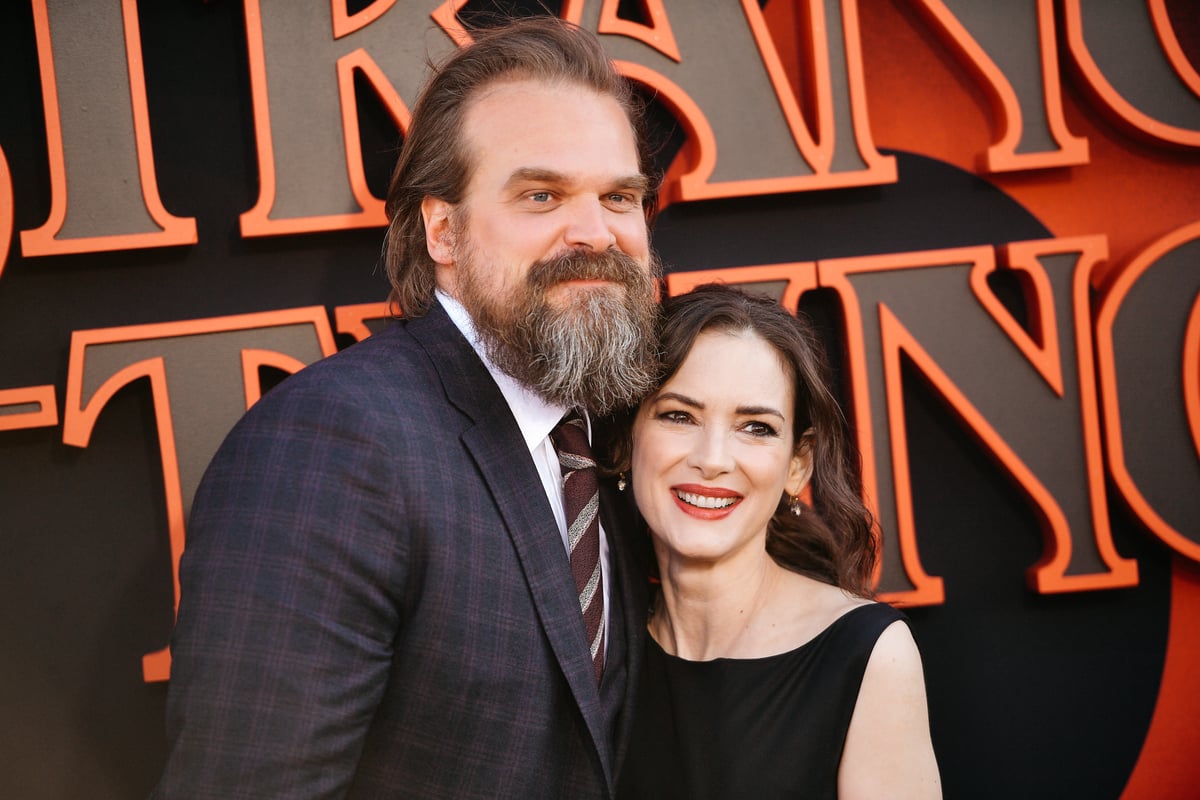 Do Joyce and Hopper have a past?
Stranger Things has implied there's history between Hawkins' chief of police and Joyce Byers without ever actually coming out and saying it. In season 1, it's pretty clear the two are at least old pals. Joyce refers to him as Hop, and they both seem really comfortable with one another. 
In one scene, also in season 1, Deputy Callahan goes as far as to say to Deputy Powell, "Chief and her, they screwed, huh?" He's referring to Hopper and Joyce, so fans' ears immediately perked up.
Season 2 has characters sharing a cigarette at one point, reminiscing about their high school days. It's not necessarily the conversation itself but the tone in which the two are speaking. They almost sound downright wistful. At the time, Joyce was dating Bob Newby, but by season 3, this isn't an issue. (RIP Bob.)
Season 3 is where Hopper takes his shot, but more pressing matters get in the way in true Stranger Things fashion. Fans still don't have a definitive answer, but Ryder and Harbour believe the two are linked by a romantic past.
Related: 'Stranger Things': How will Season 4 Handle the Kids' Ages?
What David Harbour and Winona Ryder think about the 'Stranger Things' characters
In 2016, right after Stranger Things first premiered, David Harbour participated in an AMA on Reddit where he said he believes Joyce dumped Hopper in high school. He also brought up that she "dumped him for Lonnie." Lonnie is Joyce's ex-husband and father of her two sons. 
The two actors were both interviewed by the LA Times in 2018, and Harbour had this to say, "I think they dated in high school. And I think there's some unfinished business. Both of us toyed around in the beginning about who left who. At the start of the series when she comes to ask for help to find her son, he's so charming and passive-agressive about it …."
It's no secret fans would love to see this actually culminate on screen.
Where 'Stranger Things' 3 left us
Those that ship Joyce and Hopper together had their hopes dashed in the season finale of season 3. Hopper seemingly sacrificed himself to save Joyce and the kids. Many thought the character had met his demise until the 2020 teaser trailer showed him alive, and maybe not so well, in Russia.
Fans don't have too much longer to wait to find out if Hopper and Joyce finally get together. Season 4 of Stranger Things is gracing our TV screens in 2022.