'Stranger Things': How Winona Ryder's Relationship With Johnny Depp and a Hometown Murder Case Inspired Her Role in the Netflix Series
Winona Ryder is best known for her role as Joyce Byers in Stranger Things. Though her acting career is vast, Ryder's previous relationship with Johnny Depp and a murder from her childhood have helped her become the troubled mom in the Netflix series.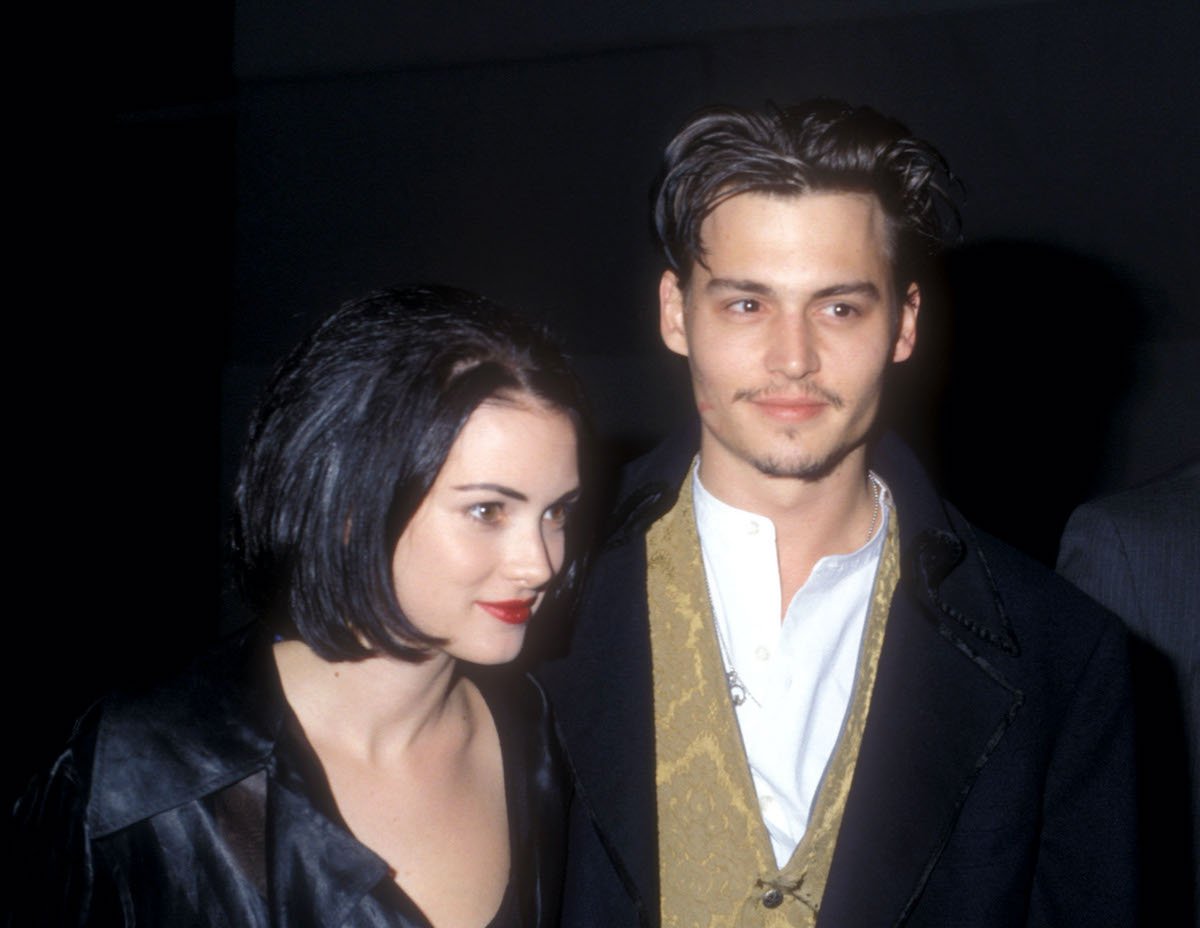 Winona Ryder's life took a turn after her relationship with Johnny Depp ended 
Ryder and Depp met in 1989 at the premiere of Great Balls of Fire! The two hit it off immediately, and five months later they were engaged.
Despite their initial affections for one another, their whirlwind romance ended in 1993. Depp blamed the media for the end of his relationship with Ryder. 
"It's very hard to have a personal life in this town," he told LA Times. "My relationship with Winona — it was my mistake to be as open as we were. I thought if we were honest, it would destroy that curiosity monster. Instead, it fed it [and] gave people license to feel they were part of it."
Ryder took the breakup just as hard as Depp did — something she attributes to being 19-years-old and "embarrassingly dramatic" (via Cinema.com). For a period of time, their breakup defined Ryder's personality.
In 2001, Ryder was arrested for shoplifting more than $5,000 of merchandise from Saks Fifth Avenue. Shortly after that, she took a career-defining hiatus from acting. 
Winona Ryder's old-school acting approach makes her perfect for 'Stranger Things' 
Because Ryder took a hiatus just as her career was beginning to ramp up, her acting best-practices are rooted in the way things used to be. 
"I'm sort of old school in my approach to acting," Ryder explained to Time, continuing:
If I have to cry, I have to really cry. I'm allergic to the thing they use [to help actors cry] if you literally run out of tears. There are some people who can turn it on and turn it off or use this stuff, but I really have to go there mentally.
When it came to playing Joyce Byers in Stranger Things, Ryder said "crying [was required] all day." In a way, Ryder's old-school approach to acting is what allows her to lean into the eerie sense of urgency required in a show like Stranger Things. 
A real-life missing child case also inspired Winona Ryder's portrayal of Joyce Byers in 'Stranger Things' 
In the Netflix series, Joyce Byers is a harried mother who believes her missing son is trying to communicate with her through supernatural means. To get into the mindset necessary for the role, Ryder thought back to a missing person case from her childhood. 
Polly Klaas, a 12-year-old who lived in Ryder's hometown of Petaluma, California, went missing during a slumber party with two friends. Despite a two-month-long manhunt, Klaas was found dead. 
"I've seen first hand that tangible grief you can literally feel coming out the pores of the parents," Ryder told Time. "I think it's the worst thing you can ever experience as a parent." 
'Stranger Things' has allowed Winona Ryder to become the actor she always wanted to be 
Despite the struggles she experienced in her personal life during the late '90s and early '00s, Ryder has newfound confidence in the actor she is today — especially playing Joyce. 
"I started acting so young, I secretly wanted to be older," she told Time, concluding:
I know there's a lot of conversations right now about ageism, and I know a lot of actresses who have a tough time, and I've gotten offered those mom parts. For me, I'm finally getting to play my own age, and it's liberating. I would not want to go back to playing the ingénue.