'Stranger Things': Is An Eleven Spinoff Really Happening?
Stranger Things is one of the most popular shows running, so it's no surprise that some people want a spinoff. Created by The Duffer Brothers, the show follows a group of teenagers as they navigate a world comprised of wild beasts, supernatural forces, and other spooky things. It premiered in 2016 to immediate success and has only gotten bigger in the time since then.
Part of what makes it so great is its range of characters. However, it's Eleven (Millie Bobby Brown) who arguably stands out the most. With her fierce attitude and badass powers, she's grown to be a top fan-favorite on the show. But is that enough to warrant a spinoff, as recent rumors have said? Let's discuss the show and its future, here.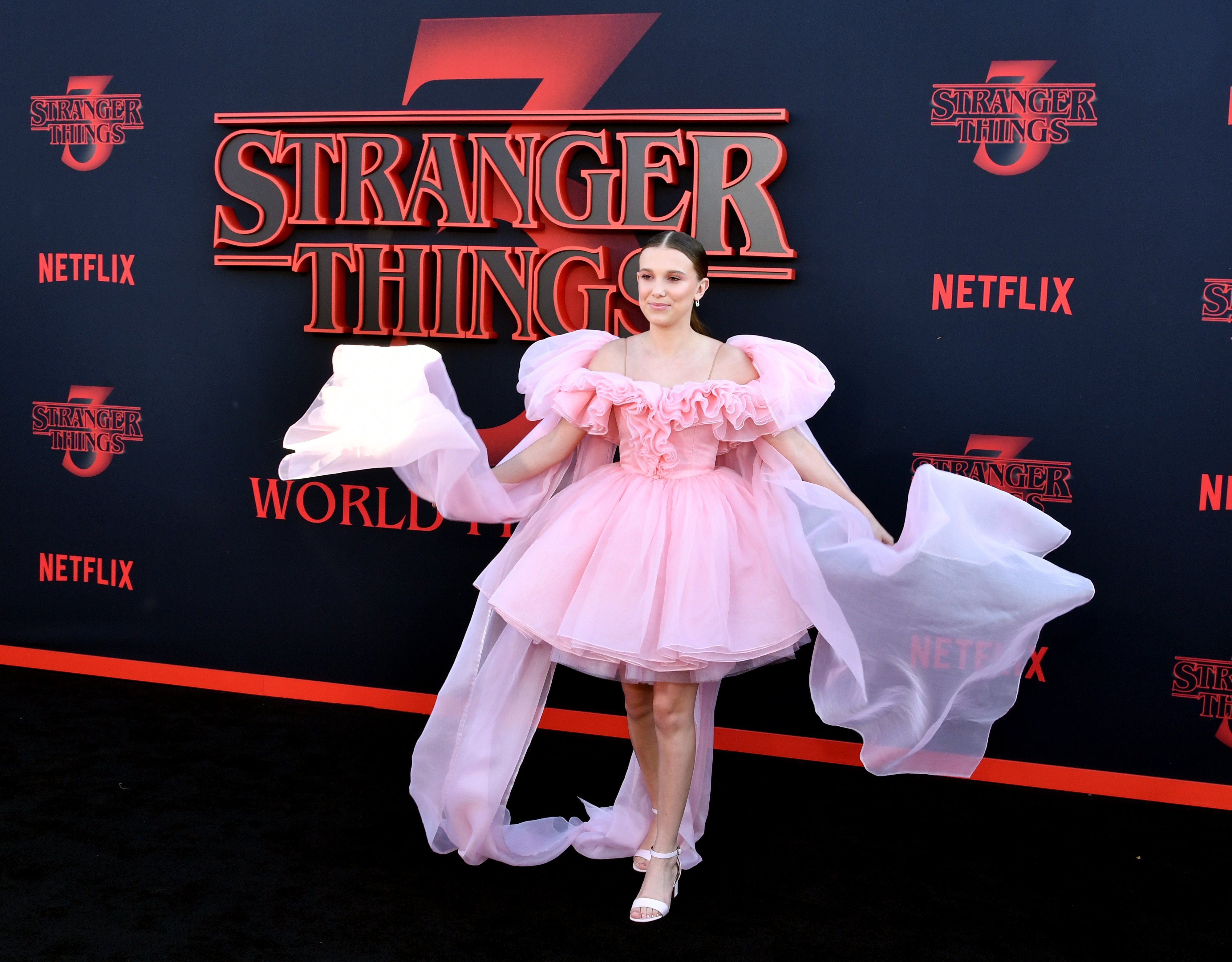 The upcoming season will continue Eleven's story
Now heading into its fourth season, the show has become even more intense. As viewers recall, Eleven is now powerless after being bitten by a mind flayer in season 3. Without her powers, it's a lot trickier for her to help out in a fight. But the group still managed, defeating The Mind Flayer by closing the hole to The Upside Down in the season 3 finale.
With Jim Hopper (David Harbour) presumed dead, Eleven moved in the Byers family, who later relocated to a place outside of Hawkins, Indiana. Unbeknownst to them, the Russians are still housing a Demogorgon, which poses a big threat to the powerless Eleven and her inner circle in forthcoming seasons.
How many seasons of 'Stranger Things' will there be?
Since the beginning of the show, the Duffer Brothers planned to end it between seasons 4 and 5. "It's hard, like four seems short, five seems long," Matt Duffer told E! Online in 2017. "So I don't know what to do." 
But by 2020, they had decided to continue the show beyond that point.
"Season four won't be the end," Ross Duffer told The Hollywood Reporter. "We know what the end is, and we know when it is. [The pandemic] has given us time to look ahead, figure out what is best for the show. Starting to fill that out gave us a better idea of how long we need to tell that story."
Production on season 4 is underway at the time of this writing. The release date is not yet known, but it is expected to come out sometime between 2021 and early 2022.
Will there be a 'Stranger Things' spinoff once the series ends?
Rumors of spinoff centering Eleven emerged in late February, as noted by the entertainment website Netflix Life. However, nothing has been confirmed at the time of this writing.
On one hand, we're sure some viewers would love to get more information on the mysterious Eleven and The Upside Down. But on the other, it's hard to imagine this series ending and then picking Eleven's story back up.
We guess only time will tell what happens with that. We'll be sure to update you should any more news on a potential spinoff come up.