'Stranger Things': Jamie Campbell Bower Says This Miley Cyrus Throwback Would Save Him From Vecna
Stranger Things Season 4 Volume 1 has prompted a hot question on social media: "What song would save you from Vecna?" Dozens of fans, and even a few cast members, have chimed in with their answers. Jamie Campbell Bower, who goes by a few different aliases in Stranger Things, is the latest actor to give his response. Apparently, all he needs to escape Vecna's curse is a little old-school Miley Cyrus.
[Spoiler alert: The following story contains spoilers for Stranger Things 4 Vol. 1.]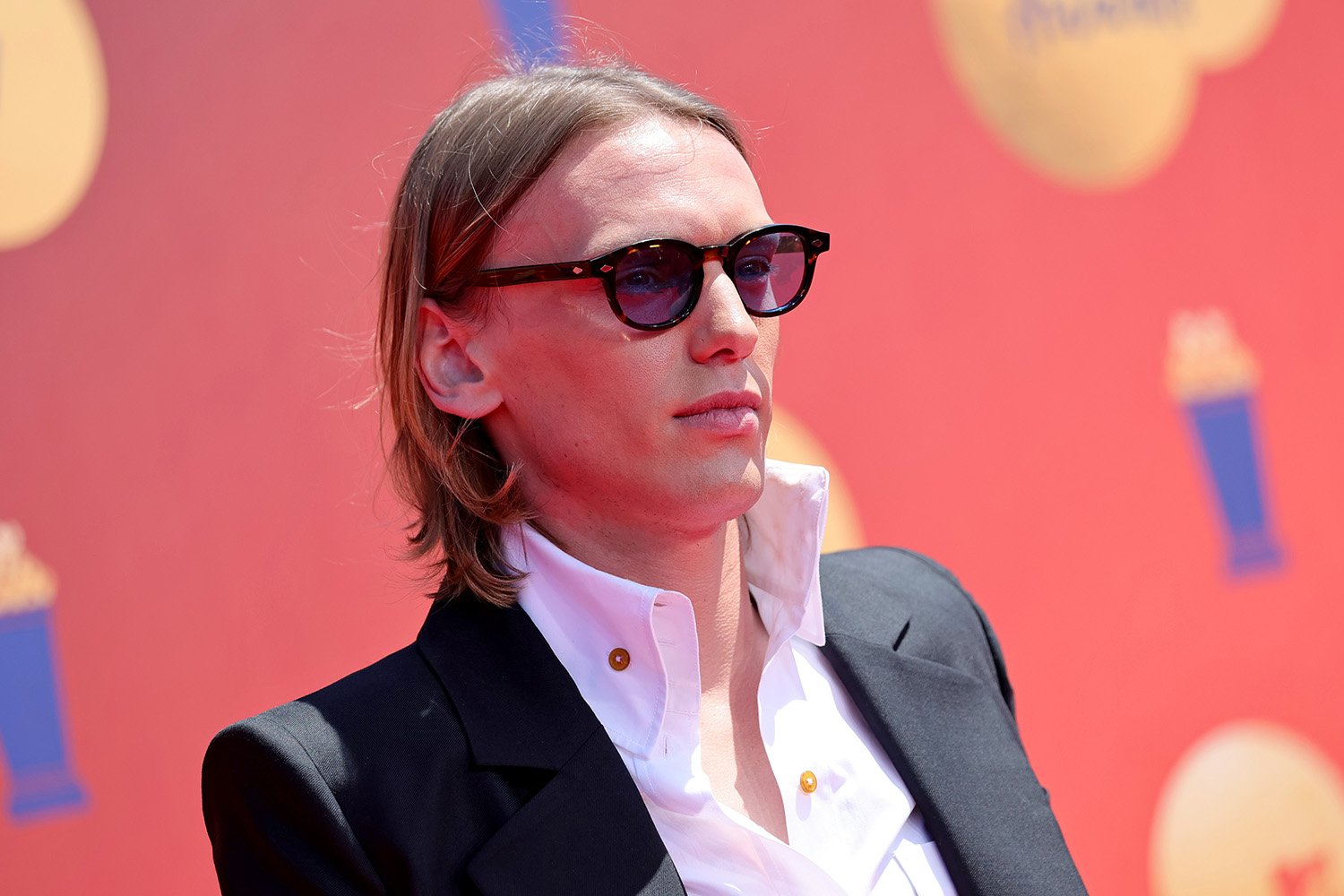 Max uses music to keep herself safe from Vecna's curse in 'Stranger Things 4' Vol. 1
Stranger Things 4 puts Max Mayfield's (Sadie Sink) life in danger as she becomes a target to Vecna, a serial killer from the Upside Down who manipulates his victims' minds. But just when she's about to give up and accept her fate, Max's friends discover the thing that will save her: music.
Hoping to pull Max back to reality and out of Vecna's trap, her friends play her favorite song — Kate Bush's "Running Up That Hill (A Deal With God)." And by some miracle, it does the trick. Max escapes Vecna's clutches and makes a mad dash toward reality. She then uses the Kate Bush song again and again to keep Vecna away.
The powerful scene in Stranger Things 4 made "Running Up that Hill," which was first released in 1985, go viral and climb up music charts. It also sparked discussions about all the songs that would keep everyone safe from Vecna's curse.
Vecna actor Jamie Campbell Bower admits 'Party in the U.S.A.' would save him from Vecna
So, what song would Vecna use to keep him safe from himself? Jamie Campbell Bower, the actor behind the villain, has an answer. While attending the 2022 MTV Movie and TV Awards, Bower told ET Canada he'd listen to Miley Cyrus' "Party in the U.S.A."
"If I'm being normal, it would be [Placebo's cover of] "Running Up That Hill" by Kate Bush. … And if I'm being cheeky and fun, it would be Miley Cyrus, 'Party in the U.S.A.,'" Bower explained. "That's for the old people who knew me way back when."
Of course, Bower wasn't the only Stranger Things star to weigh in on the Vecna song question. Last week, Sadie Sink shared that a particular Taylor Swift song would pull her out of Vecna's curse: "august."
"That song honestly can revive me from anything," she told Netflix's Tudum.
Meanwhile, Will Byers actor Noah Schnapp tweeted a cheekier response: "If I ever get cursed by Vecna, just play WAP on my AirPods and I'll be out of that trance in no time."
Music helped Jamie Campbell Bower prepare for his role in 'Stranger Things 4'
As ironic as it sounds, music actually helped Bower when he was getting into character as Vecna. He told Variety that he didn't talk to many people while in his Vecna costume. Instead, he listened to his favorite records.
"Music is a big help for me. I find it to be a very visceral experience," Bower shared. "I had a few records that I was just constantly spinning on repeat as I'd been building the character I'd had on anyway, so there was that, sort of, subconsciousness that was coming through."
Stranger Things 4 Vol. 1 is now streaming on Netflix.
RELATED: 'Stranger Things 4': Kate Bush Reacts to 'Running up That Hill' in the Show