'Stranger Things': Jim Hopper and Joyce Byers Were Almost Played By Different Actors
Many can agree that Stranger Things is one of the best Netflix original series to date.
From the constant action to allowing fans to live out their 80's fantasies, the series just keeps getting better with each new season.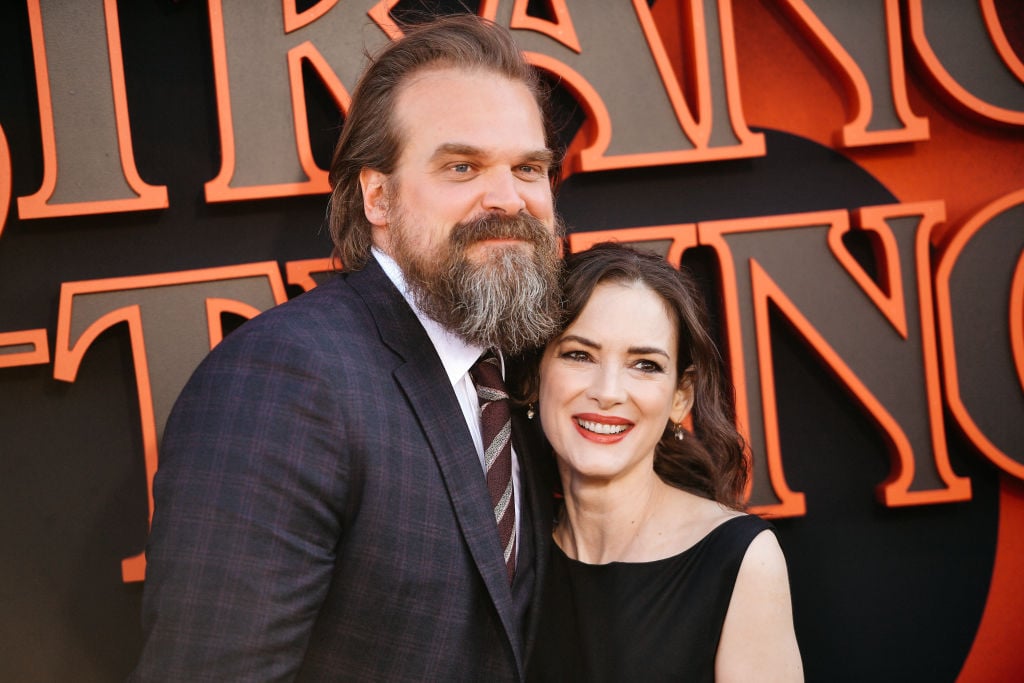 While many of us are in agreeance that the show's cast is what makes it as enjoyable as it is, we can also say that all of the actors have made the characters their own.
However, there are two actors who weren't initially considered for their roles and hearing this make us appreciate them even more than we did.
Harbour and Ryder weren't the first choices for the Duffer brothers
When it comes to Stranger Things, our minds immediately go to the amazing young actors who star as the group of friends taking on the supernatural entities reeking havoc on the town of Hawkins.
While they do an incredible job at making the hit Netflix series stand out from the rest, we can't forget about the adults who help them along the way.
Jim Hopper and Joyce Byers have also become fan-favorites, not only for being the parents of the main characters, but also putting themselves in danger to protect their kids and the town.
While many of us couldn't image the show without Hopper and Joyce Byers, it turns out that the two actors who play them weren't initially considered for the roles.
It was recently revealed in "a TV bible constructed by Stranger Things creators the Duffer brothers while pitching the show" that David Harbour (Hopper) and Winona Ryder (Joyce Byers) weren't their first choice when it came to casting.
Digital Spy even shared that Harbour almost lost out on his role to two famous actors.
"The limited nature of the project will allow us to target film actors for the adult leads. For example, Ewan McGregor, Sam Rockwell for Hopper [and] Naomi Watts or Marisa Tomei for Joyce."
According to the outlet, The Duffer brothers wanted to cast big-name movie stars since the show was initially intended to be a one-season-only event and wanted casting to garner a ton of exposure.
Hopper and Joyce Byers have been fan favorites since the beginning
Though the Duffer brothers initially wanted to cast different actors to play Jim Hopper and Joyce Byers, we are so happy they didn't.
Since Season 1, Hopper and Joyce have been fan favorites and many people couldn't imagine the show without these actors.
Winona Ryder alone has been a scene stealer from the beginning with her portrayal of Joyce Byers and just keeps showing us just how much of a talented actress she really is.
As for David Harbour, he really took his role as Chief Jim Hopper to a whole other level.
The Emmy-nominated actor has made this role his own and even the show's creators continue to have good things to say about him.
"He's just making this character really pop and far more interesting than we originally imagined," co-creator Ross Duffer said during a Stranger Things Spotlight video.
Casting Director Carmen Cuba also points out how he has "a gruffness and a charm that is really unique."
Though they initially considered two other actors to play the role of Hopper, they knew right after seeing Harbour's tape that he was the man for this role.