'Stranger Things': Joe Keery Was Sure This Character Would Die in Season 1
'Stranger Things' star Joe Keery thought there was one character in season 1 who wouldn't make it out alive. He sat down with GQ to talk about the show.
Stranger Things Season 4 is just months away from gracing our television screens. Almost all of our favorite characters have beat the odds and made it out alive in the first three seasons (RIP Bob Newby.) Joe Keery, who plays Steve Harrington, was sure one character in season 1 had no chance of surviving past the first season.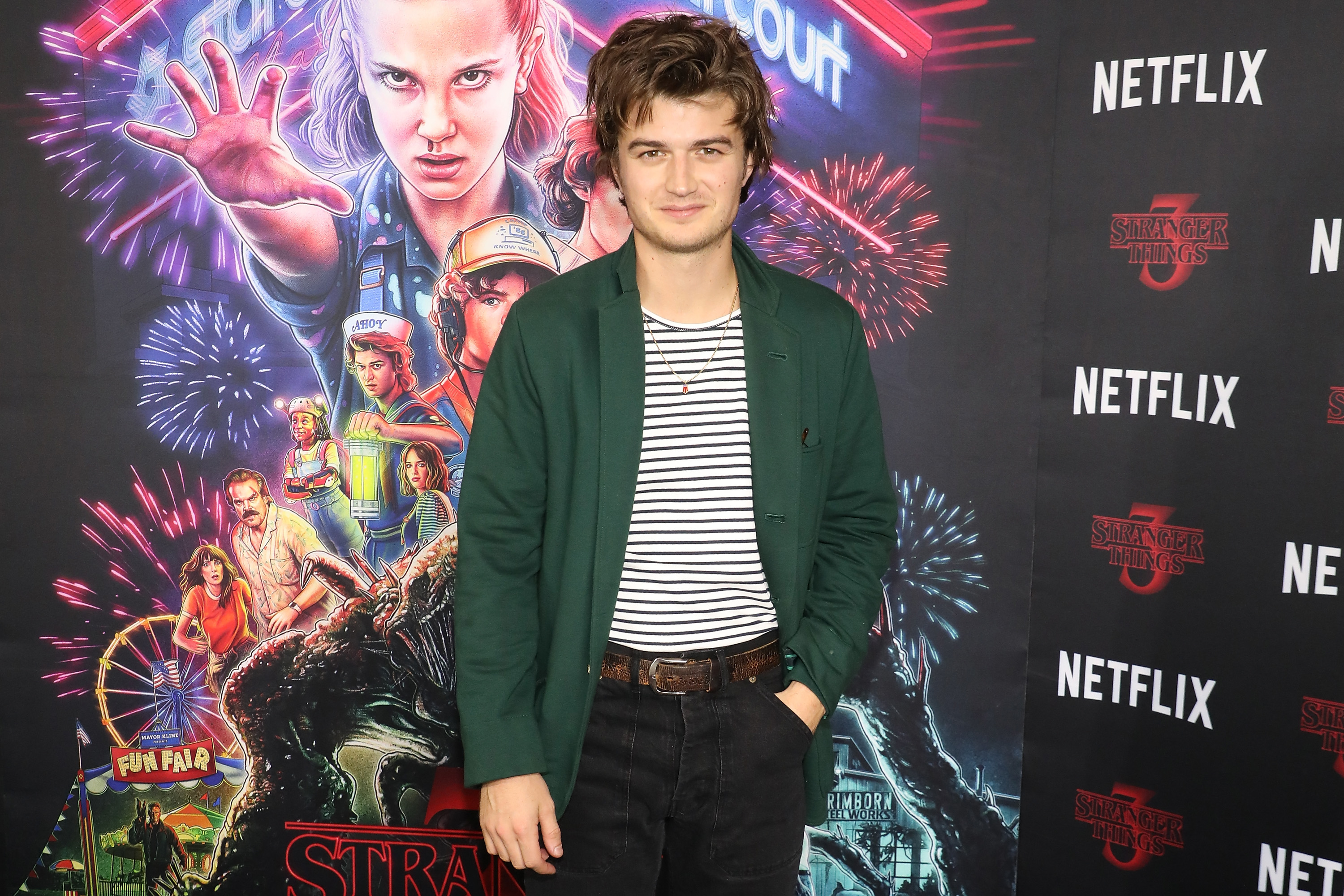 Why Steve Harrington came close to not being a fan favorite
The character of Steve Harrington is now a fan favorite, but he wasn't always written that way. Originally, creators and executive producers Ross and Matt Duffer wrote the character to be much more unlikeable. He was pushy in his interactions with Nancy and just generally not a very nice guy.
In a 2017 interview with GQ, Keery revealed, "[Steve] was having this party [in the script] — I think it was on a beach, because it originally took place in Montauk, Long Island. And he was a total, total dick. He forced himself on Nancy. Way harsher."
Thankfully, this part of the script was rewritten. Now fans see Steve as the loveable Scoops Ahoy employee who has no problem helping out his younger friends.
Which character did Joe Keery think would die in 'Stranger Things' Season 1?
Stranger Things has yet to kill off too many main characters. Barb Holland, a surprise fan favorite since she only had a bit part, was devoured by the Demogorgon in season 1. Bob Newby lost his life toward the end of season 2. Finally, Billy Hargrove from seasons 2 and 3 met his demise in the finale of season 3. 
There's one character Keery was positive wouldn't make it past season 1 – his own Steve Harrington. In a more recent interview with GQ, Keery recently sat down where he got candid about his character on Stranger Things. "I figured I was going to get killed, to be honest with you, because I played the douchey sort of boyfriend, which is the first guy to die," Keery says.
What's in the works for Steve Harrington in season 4?
Some fans are bracing for a significant character death in season 4 of Stranger Things, but everyone involved with the show is staying tight-lipped. However, some fans are worried Keery's character might not make it out alive.
One Redditor says, "I honestly can't guess the stories for the other characters, but as for deaths I'm worried about Steve. I read somewhere that he's finished filming and apparently they aren't finishing filming for awhile now."
As a solid fan favorite, it's safe to say that the audience's worlds will be turned upside down if Steve doesn't make it out alive. Other fans have theorized it could be Mike, Jonathan, or even Eleven who die. (Although Eleven dying in season 4 with season 5 all but guaranteed wouldn't make any sense.)
Regardless, nothing will be known for sure until fans get to watch season 4. Thankfully, there are only a few more months to wait. In the meantime, fans can continue to theorize and hope our beloved Steve Harrington isn't on the chopping block. All three seasons of Stranger Things are currently streaming on Netflix.