'Stranger Things': Millie Bobby Brown Said Kissing Finn Wolfhard Was 'the Most Awkward Thing in the World'
Despite Millie Bobby Brown wanting Mike Wheeler and Eleven to get married on Stranger Things, she admits that kissing her co-star, Finn Wolfhard was "the most awkward thing in the world." Keep reading to find out why.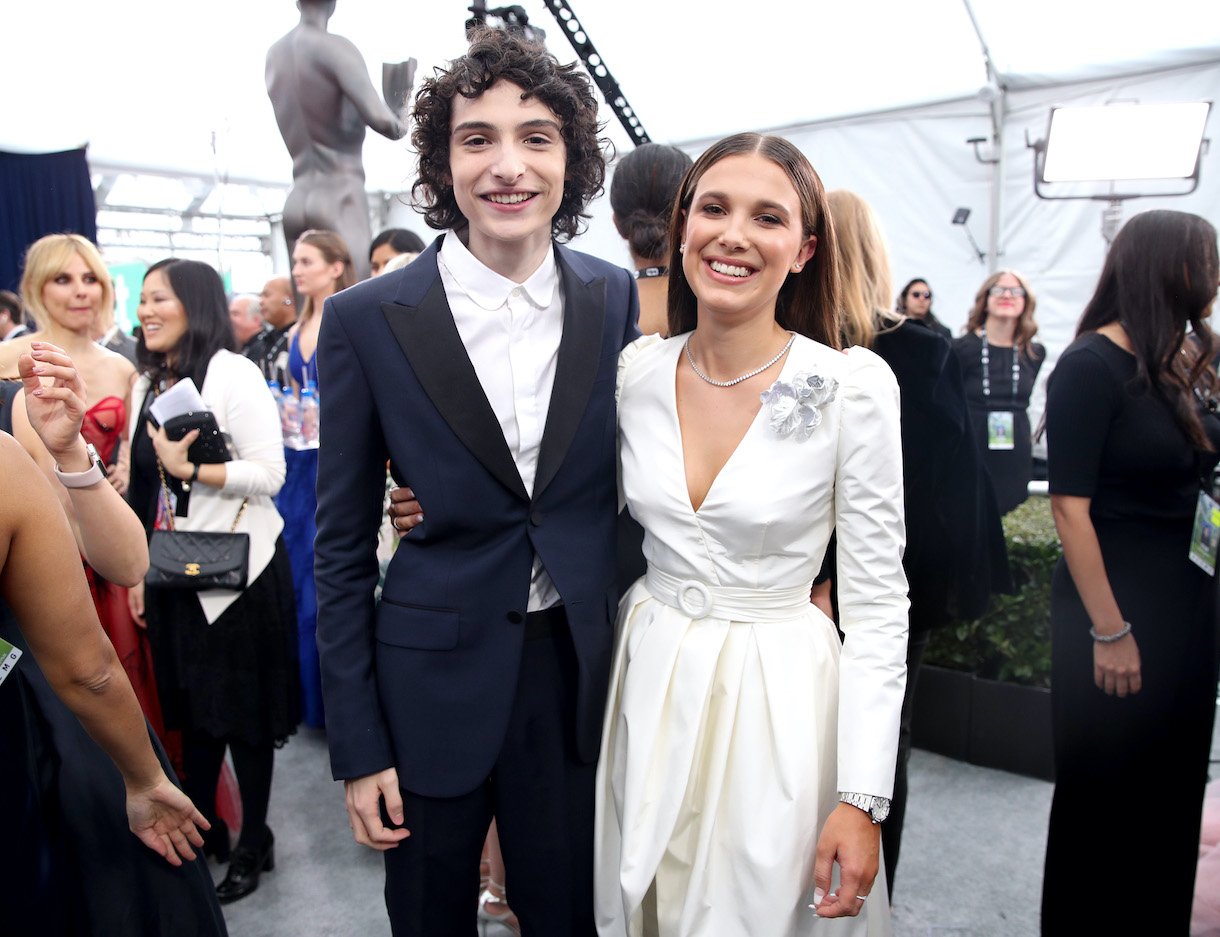 Finn Wolfhard was Millie Bobby Brown's first kiss on 'Stranger Things'
According to the Stranger Things starlet, her first kiss ever was with Wolfhard on set. Brown admits that their lip-locking scene was incredibly awkward because it was such a huge moment for her, and cameras/crew members surrounded them during the intimate moment.
And while Wolfhard claims that he has already had his first kiss before, Brown quickly shut that down.
"Elementary kisses do not count!" Brown tells Wolfhard in an interview with Extra.
"I kissed a girl in kindergarten," says Wolfhard.
"That doesn't count," Brown says. "Because technically you're just doing it because it's 'cool.'"
"Uh- Actually, I was a romantic," Wolfhard protests.
"So when does it become technical?" The interviewer asks.
"When you're on season 1 of Stranger Things," Brown jokes.
Wolfhard then goes on to say that his kissing skills looked terrible on camera. "It looked like I was eating her," he says. "And the Duffers saw that, and they were like, 'Perfect! He doesn't know how to kiss. That's great!"
Coming to Wolfhard's defense, Brown said, "I will say this, we've progressed. We've gotten better."
Millie Bobby Brown says Mike and Eleven's kissing scene was 'the most awkward thing in the world'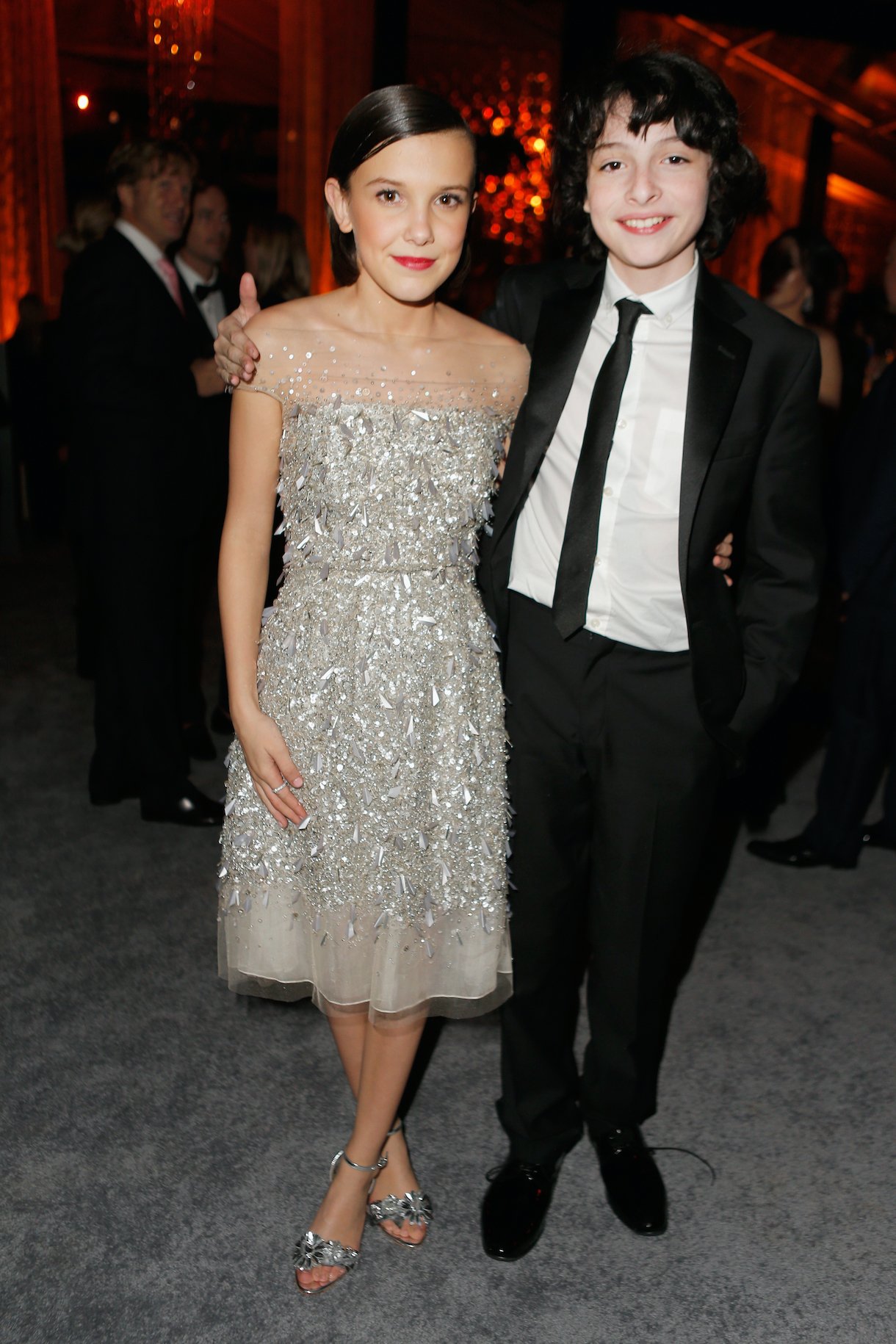 RELATED: 'Stranger Things': Stephen King Thinks the Series Owes a Lot To 'IT'
According to Marie Clare, Brown described her first kiss as "the most awkward thing in the world." Why? Because her entire family was watching!
"My dad was watching," she said. "My dad watched the whole thing, my whole family was there, and it was the most awkward thing in the world. It's awkward…It's awkward. We're 15 years old. It's not like, all right, let's just do it. We're obviously like, 'Okay… what do you wanna do now? Shall we hug?' No idea what to do. There's not really preparation."
The kissing scenes between the 'Stranger Things' cast members sparked major controversy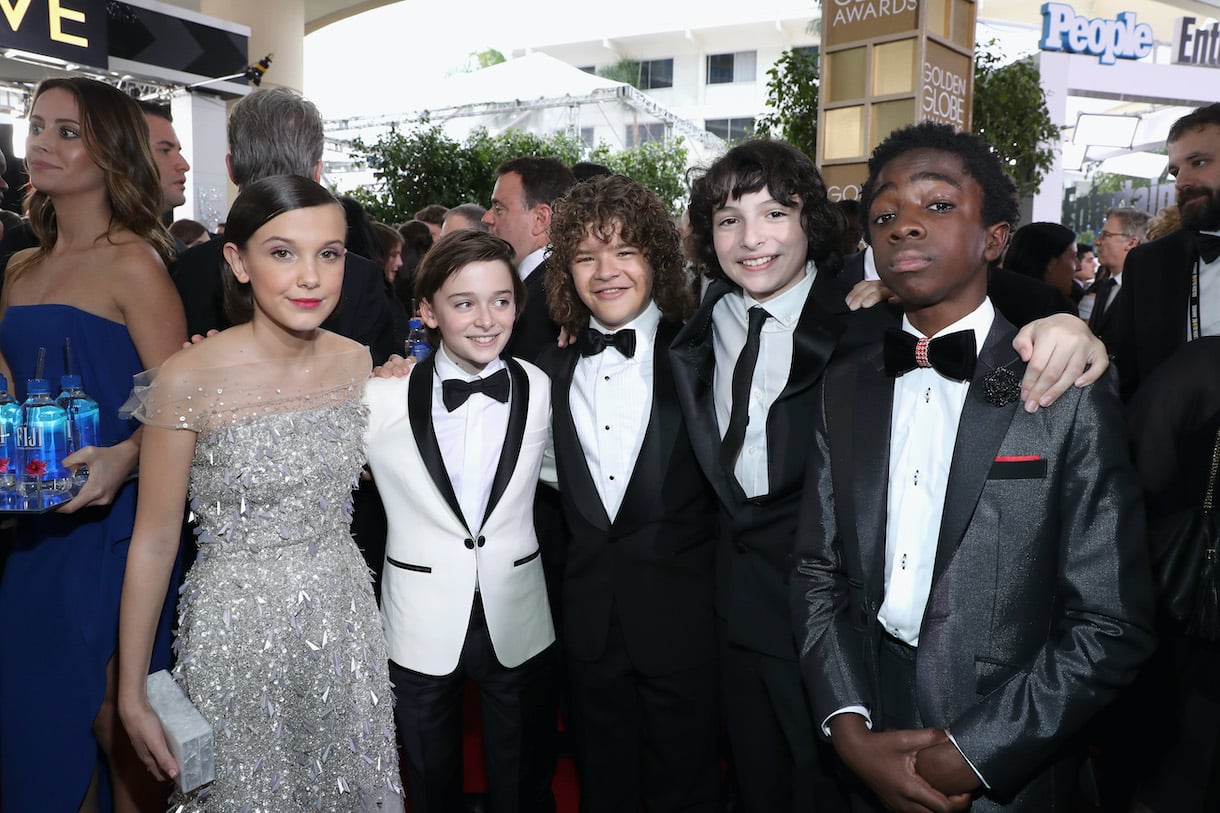 The Duffer Brothers, aka the series' creators, got significant backlash after revealing that they gave little to no preparation when it came to the kissing scenes between the young actors. For most of the kids, it was their first kiss ever, and the Duffer Brothers did next to nothing to comfort their young cast.
"Whenever we make them kiss, it's like, oh my god, it's like a two-month buildup to that," Ross Duffer said, according to Variety.
"Give me a break!" Matt Duffer added. "They had to kiss three times. You'd think it's the end of the world, but I guess it's a big deal. Caleb, I think it was his first kiss. It was definitely Sadie's first kiss. I know that. But then even Millie and Finn had never kissed before. It was still huge. Actually, though, neither of those kisses were written in the script, so we kind of dropped that on them the day of and caused a major panic. But they did it."