'Stranger Things': Millie Bobby Brown Says She Argues 'All the Time' With Her Co-Stars
Millie Bobby Brown says she and her 'Stranger Things' cast mates get into fights all the time.
Millie Bobby Brown is best friends with all of her co-stars on Stranger Things. Yet despite how much they all love each other, Brown admits that the "honeymoon stage" of their friendship is over. Now, they argue all the time as though they're siblings.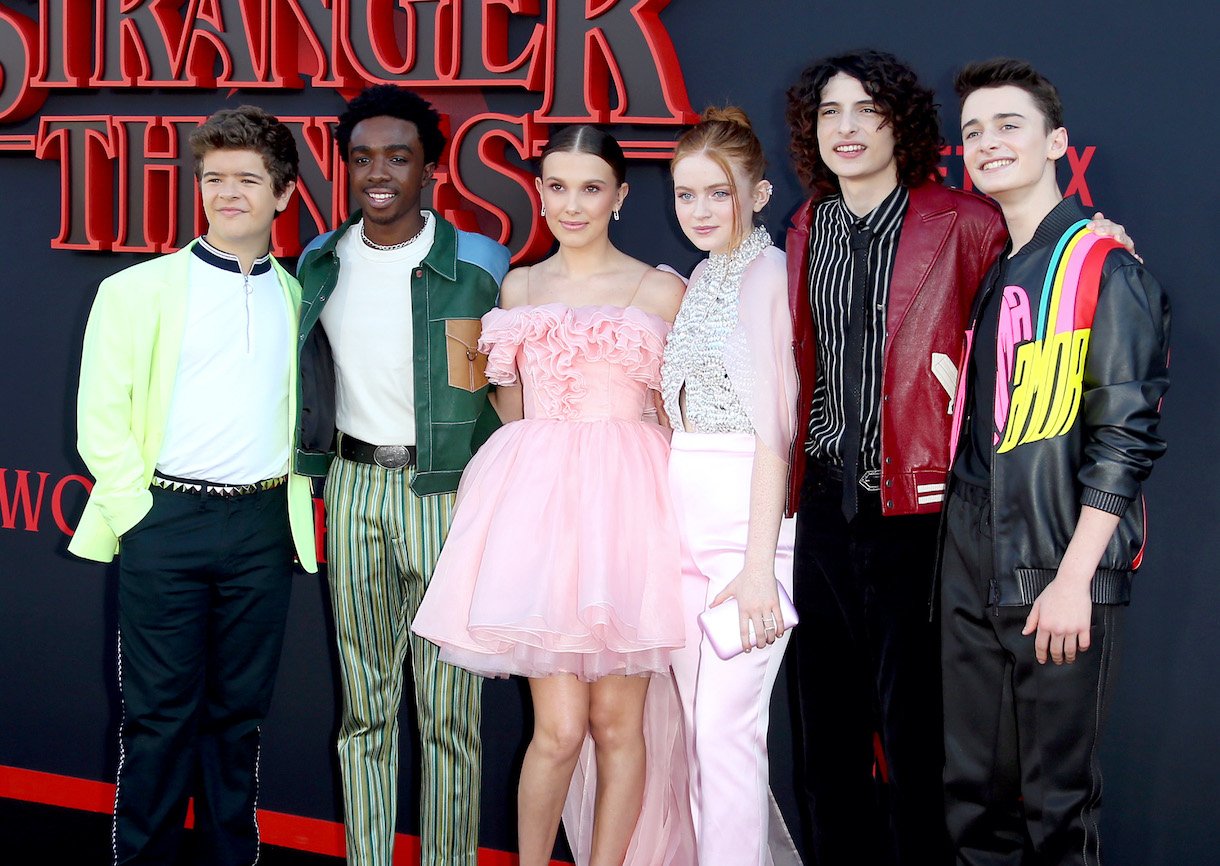 'Stranger Things' star David Harbour says the cast is a 'very dysfunctional family'
Harbour, who brilliantly portrays Jim Hopper in the series, compares his castmates' relationship to a dysfunctional family. He says that while there is a fair amount of drama between the co-stars, it's never cruel or inconsiderate.
"We are a very dysfunctional family, of the mild dysfunction," Harbour told PEOPLE. "The one thing I can say about the Stranger Things cast that I don't often feel when I do television and movies is that every single actor on that show that I've interacted with is a good-hearted person. That's so rare to find, especially in our business, where there are pitfalls of narcissism and self-importance. We are a bunch of silly, good-hearted people. So whatever squabbles and drama that is created between us — of which there is — it all has a quality of like of a dysfunctional family. In that way, I think we all do take care of each other and provide for each other. It is a beautiful experience. It's a very unique thing to love a cast as much as we all do."
Millie Bobby Brown admits that she argues a lot with her co-stars on 'Stranger Things'
According to Brown, the "honeymoon stage" is over for the cast. While they were really nice to each other in the beginning, they're now just like siblings and "argue all the time."
"Once we first met each other, I think we were all very outgoing," says Brown, (via The Daily Mail.) "So it was just easy to connect. It wasn't hard. It was like a relationship because it felt like we went through a honeymoon stage. We would be, like, really nice to each other. We didn't want to do anything that would hurt each other's feelings."
"Now it's different," Caleb McLaughlin, who plays Lucas, added.
"Now it's SO different," said Brown. "We are siblings. We argue all the time."
"I wouldn't say all the time," said McLaughlin.
"Yeah! We do!" Brown shot back. Yet, according to the actor, they fight over trivial matters such as "Why are you eating my chips?"
"It's little remote control arguments," McLaughlin agreed.
When will season 4 of Stranger Things premiere?
The public has been anxiously awaiting the fourth season of Stranger Things, ever since that massive cliffhanger at the end of season 3. And while the fourth season will have a lot to uncover (is Hopper still alive?), there is no official date yet for the new season. Despite rumors circulating that season 4 would premiere around Valentine's Day of 2021, it now looks like this will not be the case. After Netflix released all of the new series premieres for February, Stranger Things did not appear on the list.
It looks like we'll have to sit tight and wait until we get an official premiere date.