'Stranger Things' Music From Kate Bush, The Go-Go's, and Corey Hart Find New Life – and a New Audience
Netflix's '80s-inspired sci-fi series Stranger Things unearthed music gems from artists like Kate Bush, Peter Gabriel, and The Clash.
Although many of the artists featured throughout the series' four seasons were massive hits in the '80s, reviving some of their most popular songs in the series was pretty exciting. Bush recently reflected on how her 1985 release of "Running Up That Hill" gave her a "new lease on life." The Go-Gos and Corey Hart, who also had hit songs in the series, told Showbiz Cheat Sheet they were flattered to be featured.
Many throwback artists spotlighted in the series believe that Stranger Things introduced their music to a new generation, breathing new life into their retro hit songs.
Kate Bush embraces a new generation thanks to 'Stranger Things'
Bush expressed her excitement about "Running Up That Hill" being among Stranger Things Season 4's featured music. "You might've heard that the first part of the fantastic, gripping new series of  Stranger Things has recently been released on Netflix," she shared on her website.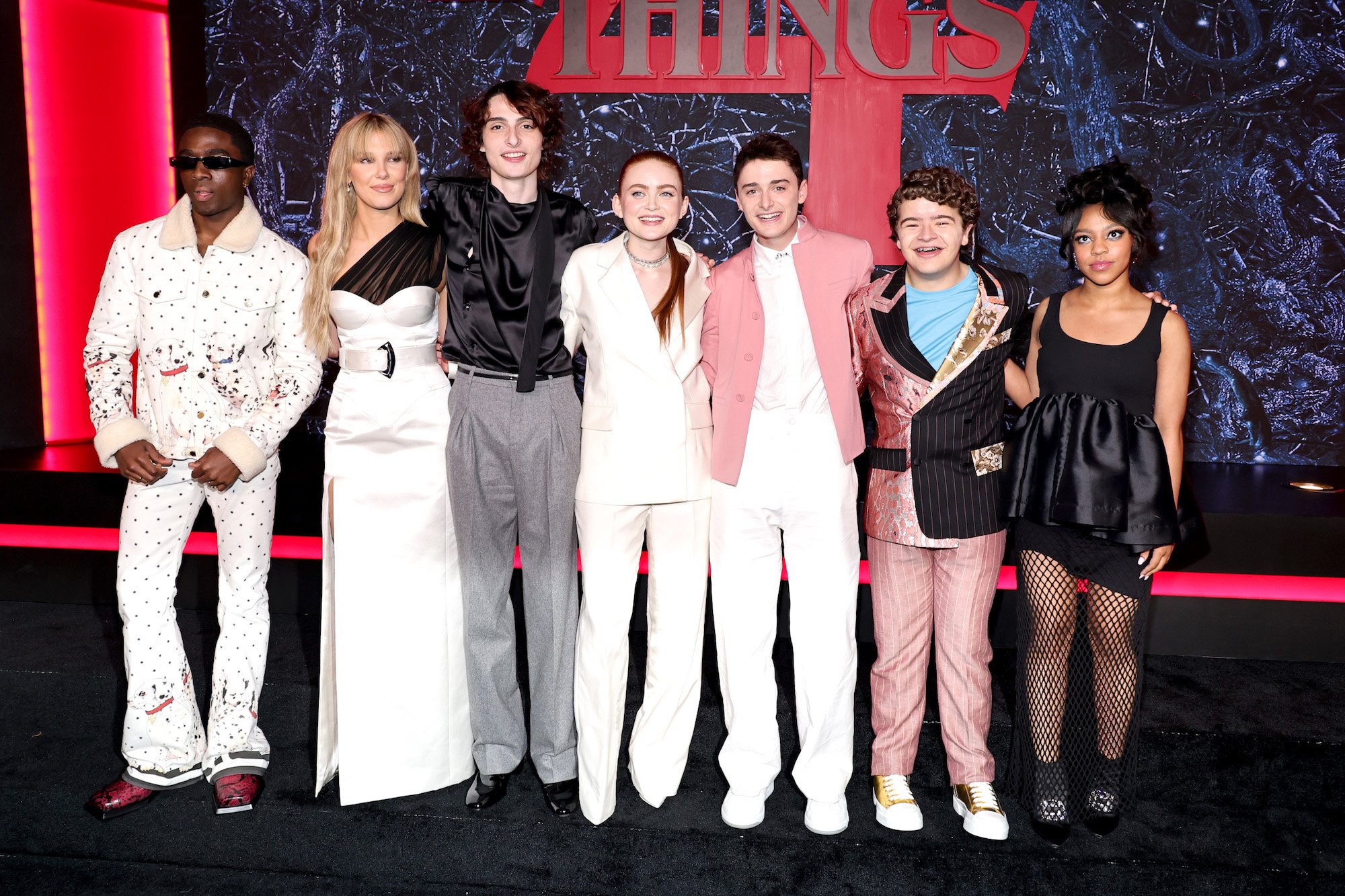 "It features the song, 'Running Up That Hill,' which is being given a whole new lease of life by the young fans who love the show – I love it too!" she added. "Because of this, 'Running Up That Hill' is charting around the world and has entered the UK chart at No. 8. It's all really exciting! Thanks very much to everyone who has supported the song."
Bush's music will also be featured in the finale. "There's an epic Kate Bush moment in the finale [Episode 9] that we weren't expecting, that we kind of discovered as we were editing," writer/producer Matt Duffer told Tudum. "The sequence was really cool and we were happy with it, but it was missing a little something. And I was like, 'Well, let's try Kate. Because when has Kate let us down?' And it just took it to this new height." He added "It's arguably the most epic Kate Bush moment. It comes back in a major way." 
The Go-Go's loved having their music played on 'Stranger Things' along with The Clash
New Wave pioneers The Go-Go's said they were honored to have their music represented in Stranger Things. Their song "Get Up & Go" was featured in Stranger Things Season 3 and guitarist Jane Wiedlin had a special appreciation for when the song played.
"Any time you can get a song on a really great show, it's super thrilling," she told Showbiz Cheat Sheet. "And I always was honored that we were played in the same show as The Clash. So that was really cool. Because they played, 'Should I Stay or Should I Go.'"
The band, who came of age in the late '70's and '80s, said Stranger Things got the essence of the era right. "They did a great job," keyboardist Charlotte Caffey said. "And it's really fun, and it adds that extra element."
"I liked how it's the '80s, but it could also be any time," Wiedlin added. "It feels modern to me too. Every time that Eleven wore overalls, I was like, 'Oh, I remember overalls.'"
Corey Hart is also a 'Stranger Things' fan – after his kids encouraged him to watch it
Hart's hit singles "Never Surrender" and "Sunglasses at Night" are a few of his music selections featured in Stranger Things. Like Bush and The Go-Go's, Hart was also flattered to have his music flavoring the series.
"There's so many reasons why that show is successful, in my opinion," he told Cheat Sheet. "One of them is just the authenticity of the genre through the music, through the wardrobes in the production … there's so much detail that goes into that. It's authenticity. And you can feel that it hasn't been cheated. And also the character development, the script, and the comedic value to the show."
Hart's kids were the ones who initially got him to watch Stranger Things. "It would not have been a natural show for me to have watched initially, but my kids said 'Dad, you should check this one out,'" he admitted. "And I started to watch it in season one and went right through it. And I was thrilled with all the great music that came out of that. You know, they decided to do a couple of my songs in season 1, in season 3. I especially like the one in season 3."
RELATED: 'Stranger Things' 4 Characters Use Music to Escape Vecna; Music Helped Actor Playing Villain Embrace the Role