Is 'Stranger Things' a Musical?
This Netflix original sci-fi series features plenty of songs from the 1980s, as well as an original soundtrack with instrumentals. Is Stranger Things a musical? Here's what we know about this show and its musical moments.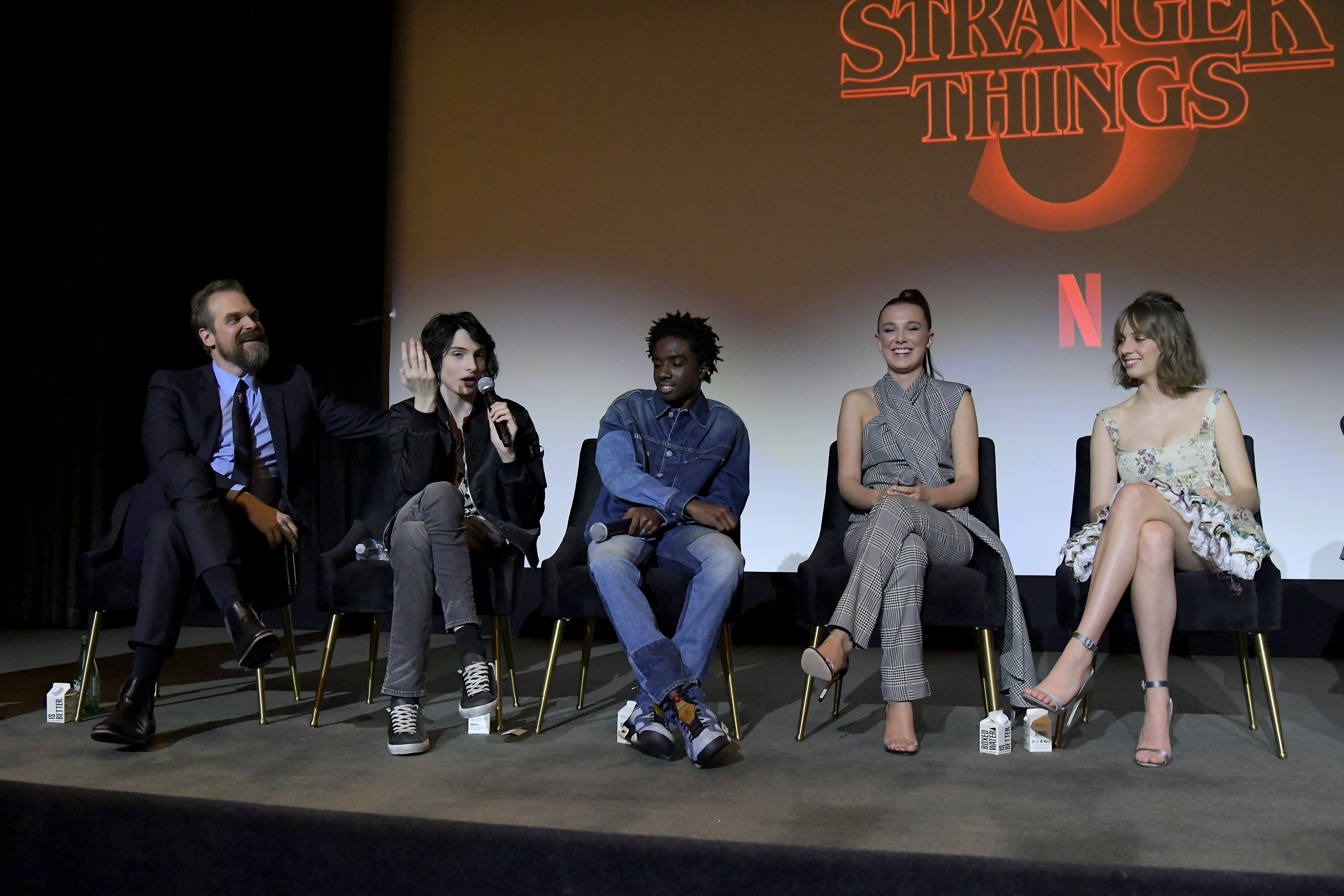 'Stranger Things' is a Netflix original sci-fi series
The 1980s brought plenty of strange occurrences to the small town of Hawkins, Indiana. At the center of it all was an experiment named Eleven, who befriended students at the middle school. Stranger Things premiered exclusively on Netflix in 2016. 
This series featured several show-stopping episodes, some fearing the music of the 1980s. Songs like "Every Breath You Take" by The Police and "Rock You Like a Hurricane" by Knightsbridge played in the background while these characters tackled everything from school dances to actual monsters. 
Is 'Stranger Things' a musical?
Some drama shows have since adopted unique musical episodes. That includes Once Upon a Time, Buffy the Vampire Slayer, Riverdale, and It's Always Sunny in Philadelphia. However, Stranger Things is not a musical and does not include a musical episode. Not yet, anyway. 
Others have been inspired by this body of work to create their own Stranger Things-themed musical. In 2017, the live production Stranger Things: The Musical Tribute premiered in Los Angeles' The Theatre at Ace Hotel. It did not feature members of the original cast but helped tell the story of this Netflix original series. 
That's not to say cast members aren't talented singers and even rappers. Millie Bobby Brown, who acts as Eleven, sometimes raps on talk shows like The Tonight Show Starring Jimmy Fallon. Gaten Matarazzo, who portrays Dustin, performed on Broadway as Gavroche in Les Misérables.
There are also some original instrumental songs featured in the Stranger Things soundtrack, which is available on streaming platforms like Spotify and Apple Music.
There is no set release date for 'Stranger Things' season 4
Stranger Things fans haven't seen the last of the Hawkins AV Club and other members in this unusual Indiana town. Netflix announced that a new season of this original series is in the works, complete with a new story regarding Hawkins' own Hopper. 
"I guess most of the cast had a pretty good idea that he might be making a return, but they weren't too sure about it from the beginning," Matarazzo said during an interview with US Magazine. "By the time we had gotten to the table read [and] we had all started reading together, it had been pretty clear. But it was great to have it confirmed when we saw David [Harbour] there."
There is no official premiere date for these new episodes, although some expect it to debut during 2022. Until season 4 premieres on Netflix, fans can watch already released episodes of this sci-fi series.