'Stranger Things': Natalia Dyer Says Show "Picks Up a Bit After Where We Left Off"
Stranger Things fans have been waiting for over two years for a new season. Now there's a light at the end of the tunnel. A new trailer dropped on Aug. 6, letting fans know their wait was almost over and season 4 would be available in 2022. Not the most specific release date audiences could've gotten, but many believe the vagueness was intentional.
All the stars have been told not to talk about the upcoming season in interviews as the show hasn't officially wrapped up filming. However, we've seen an uptick in theories about what could happen in season 4.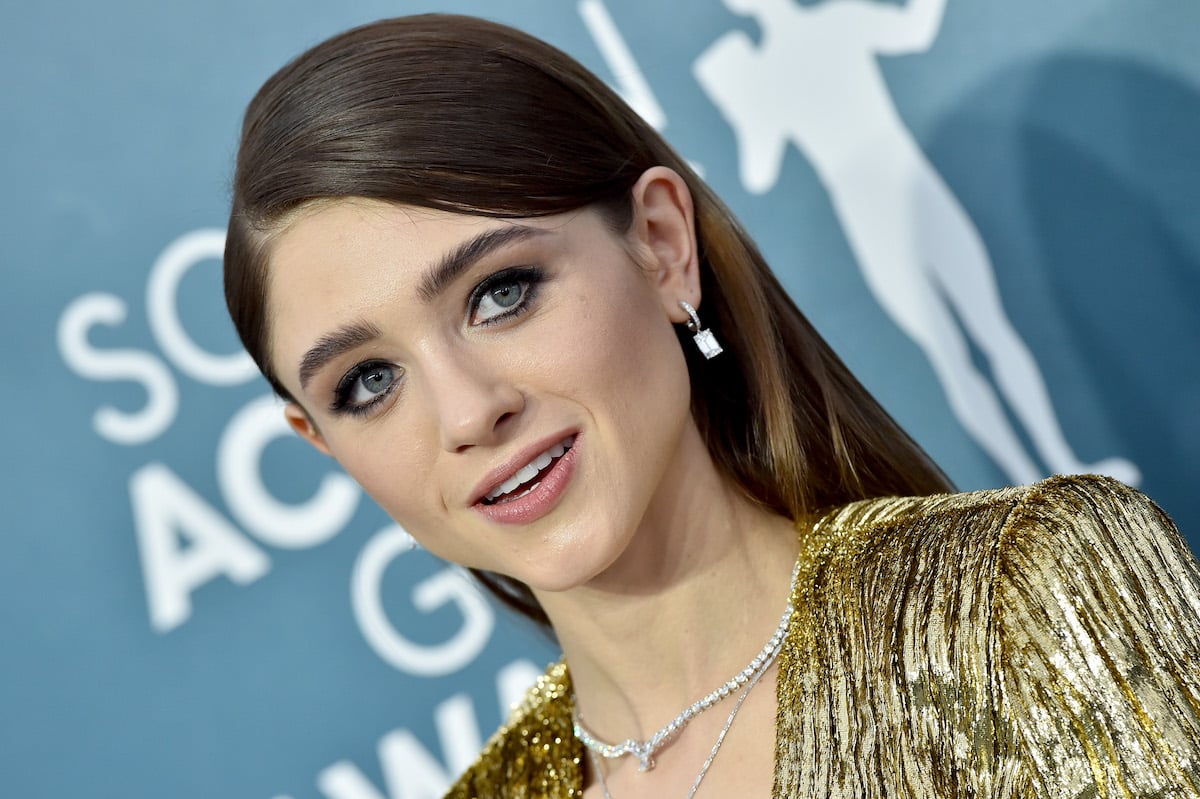 'Stranger Things' Natalia Dyer and her interview with 'W'
Natalia Dyer, who plays Nancy Wheeler on the Netflix series, recently sat down for an interview with W. Of course, the one topic everyone wants to ask about is off-limits. Dyer did the best she could to stay vague about the subject of Stranger Things Season 4.
When asked about the popular series, she had this to say, "It's bigger, it's darker, and it's gonna be great. [Laughs] It's such a hard question. I'm like, I can say that, but then I'm like, Oh, can I? I'm not sure…. You know, we kind of pick up a bit after where we left off."
Season 3 ended on a pretty big cliffhanger. Chief Jim Hopper (David Harbour) seemingly sacrificed himself to save his adopted daughter Eleven (Millie Bobby Brown) and her friends. Plus, the Byers packed up and left Hawkins. It's no shock fans have been clamoring for any sort of hint as to what could happen in season 4.
RELATED: 'Stranger Things': Who or What are Some Potential Villains for Season 4?
Could Dyer's interview hold a clue?
With the long wait between seasons, some fans have wondered how the show will address the kids' ages. Brown and her costars are aging faster than their characters in the Stranger Things universe. This could pose a problem if executive producers Ross and Matt Duffer choose to pick up just a few weeks after season 3 left off.
Some fans have speculated that a time jump is the only way to solve the age issue, while others have wondered if the show will take advantage of CGI to address the kids' aging. However, Dyer's words "picks up a bit after where we left off" seem to hint that at least somewhat of a time jump is happening.
RELATED: 'Stranger Things': Did Hopper and Joyce Ever Date? David Harbour Thinks So
More 'Stranger Things' possibilities
The recent trailers have had quite a bit of clock imagery, leading some of the audience to wonder if time travel is yet another avenue the show might take. Clocks and time travel have always gone hand in hand. Plus, this could also solve the actors getting older than their characters.
The show made references to Back to the Future in season 3, and that might be the way of giving fans a hint of what's to come. Either way, Dyer is staying tight-lipped and not revealing more than that, just like the rest of the cast on the show. Looks like fans are going to have to wait just a little longer to discover what's really going on in Hawkins now.
You can find the first three seasons of Stranger Things on Netflix.