'Stranger Things': Patton Oswalt's 'Graceless' Joke About Finn Wolfhard's Name Goes Viral
Comedian Patton Oswalt promptly apologized for a "graceless" 2017 joke about Stranger Things Finn Wolfhard's name. But a clip of the remark made the rounds again in 2022, with some observers expressing their distaste and asking why it happened.
What joke still has some spectators shaking their heads? And what did Oswalt have to say for himself after facing backlash?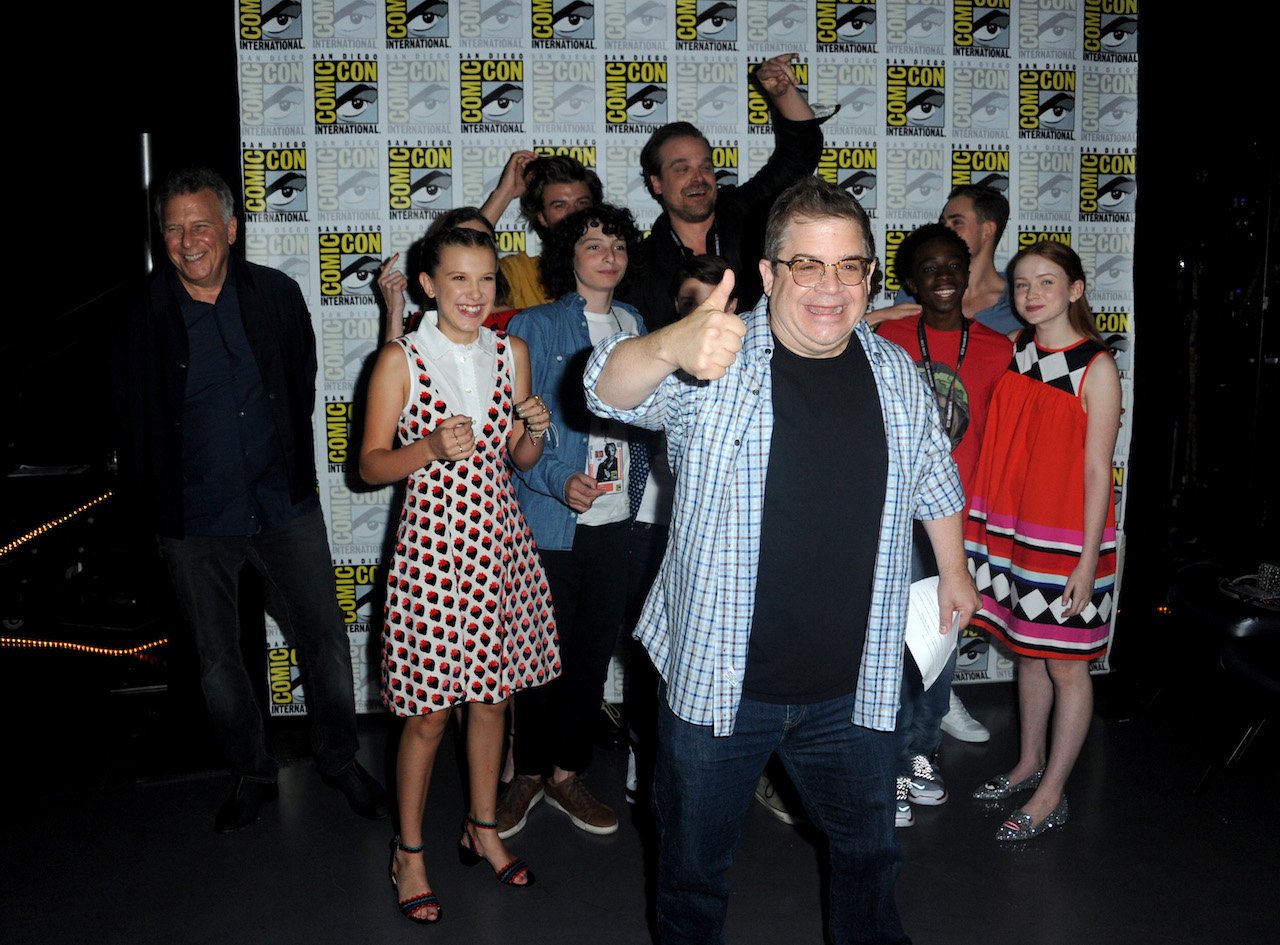 What did Patton Oswalt say about Finn Wolfhard's name?
At a 2017 San Diego Comic-Con panel for Stranger Things, Oswalt was moderating and introduced the actors from the Netflix show, including then-14-year-old Wolfhard. He said he was "an actor born with the greatest porn name ever."
Though Wolfhard seemed embarrassed, he laughingly thanked Oswalt, who then made several more jokes in the same line. After advising Wolfhard to get a good agent and adding he could say no to some projects, he warned, "Don't do anything called 'Stranger Thongs.'"
Some viewers had questions about Oswalt's humor following the exchange. For example, one Twitter user asked why the conversation ever happened. And they received a response straight from the source.
On his Twitter, Oswalt acknowledged his mistake was "graceless" and that it happened because he thought it would be funny. "I've since apologized and, I hope, learned," he concluded.
Many commenters applauded him for his apology, noting Wolfhard's age made the joke inappropriate. But others felt saying sorry for it was unnecessary, with one telling him the "porn name" remark was "funny and fine."
How did Patton Oswalt's joke about Finn Wolfhard's name go viral in 2022?
The clip of Oswalt's joke became prominent in 2022 because of a viral TikTok praising Wolfhard's Stranger Things co-star, Joe Kerry. It appeared Keery was encouraging Wolfhard in the moments after the remark about his name.
Caleb McLaughlin, who plays Lucas on the show, even commented on the viral edit. "Joe's really Mom bro," he wrote. "Truly an inspiration."
Fans had other notes about the clip in the comments. Some repeated questions already asked and answered in 2017, like, "Why would he make that joke?"
"Dude better watch his back," one user warned with laughing emojis. Another noted to the user who shared the clip, "You edited the crap out of this."
Which 'Stranger Things' character did fans compare young Patton Oswalt to?
Judging by Oswalt's Twitter, he's a fan and friend of David Harbour, who plays Hopper on Stranger Things. And some fans have compared the two actors' younger selves to two popular characters on the show.
And Oswalt gave the comparison a stamp of approval when he retweeted side-by-side photos of him and Harbour when they were younger. The caption noted their "friendship makes so much sense when you realize they are grown-up Steve [and] Dustin."
He captioned his retweet, "Oh my God. OH MY GOD."
RELATED: How Johnny Depp's 'Brother' Damien Echols Inspired a Character on 'Stranger Things' Season 4