'Stranger Things': Sadie Sink Says the Stakes Are 'Higher Than Ever' in Season 4
Fans of Netflix's Stranger Things are used to waiting for new episodes, but the fourth season is a lot longer than usual. That's, of course, because of the coronavirus (COVID-19) pandemic, which caused production to shutter in March 2020 after a month of filming. But it's been moving along since filming resumed later that year.
Teasing details about Stranger Things Season 4, actor Sadie Sink says it has an "incredible storyline" and that the stakes are "so much higher" compared to previous seasons.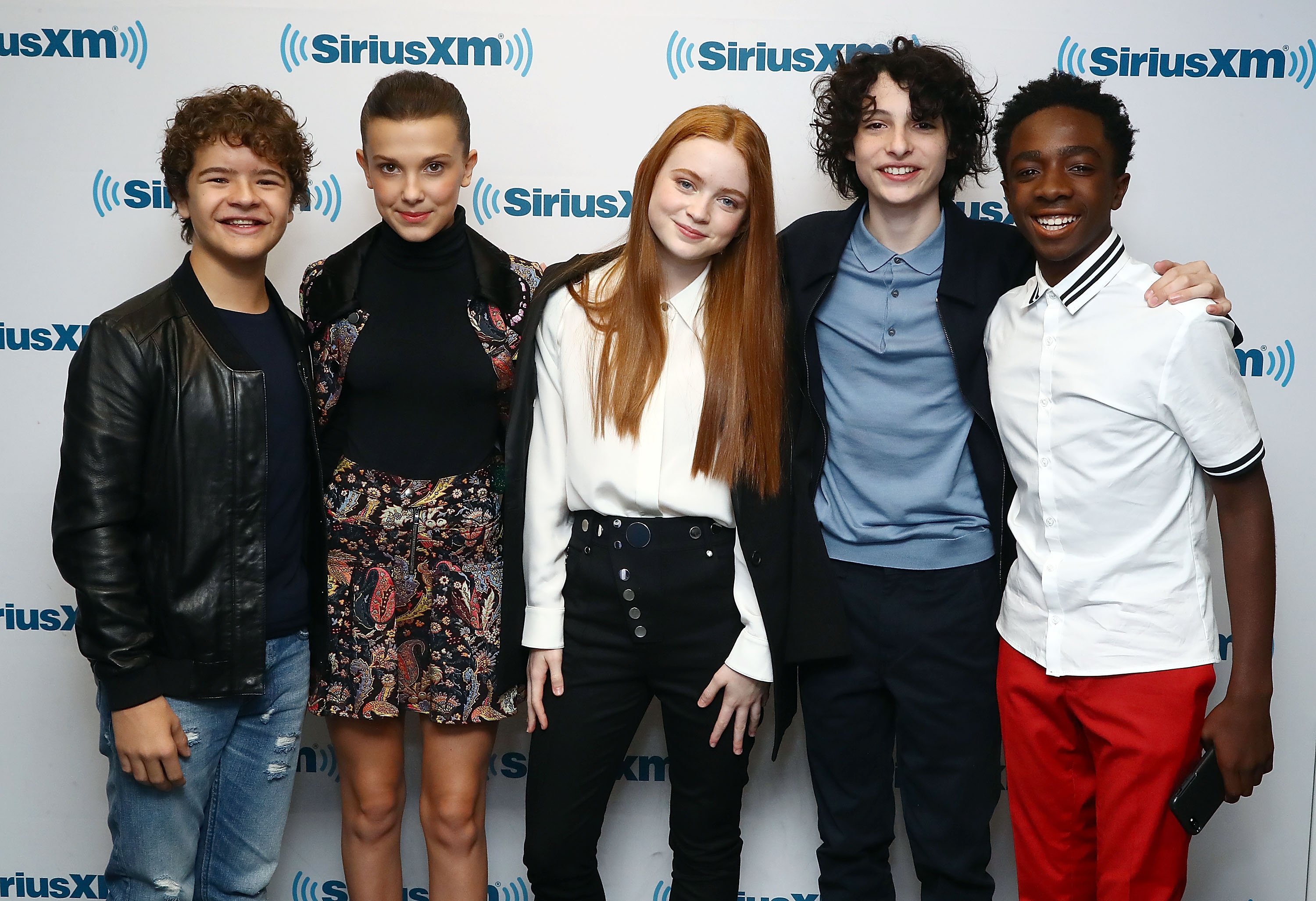 Sadie Sink's update on 'Stranger Things' Season 4, in full
Sink was in an interview with Collider when she was asked about her experiences filming season 4. She called it "completely different" than past experiences due to pandemic-related rules and regulations. "But yeah, I think we were all just so grateful to be able to work," she continued. "And we've been working for a while now and creating something really amazing."
Without saying too much, Sink, who plays Max Mayfield, teased that there's a lot of "amazing" things happening in the upcoming set of episodes. "The scale of the show just gets bigger and bigger each year so yeah, it's just been really incredible to see where they're going with the storyline," she added. "It's really amazing this year. And just how the stakes are just so much higher. Higher than they've ever been."
RELATED: 'Stranger Things' Season 4 Will Be 'Worth' the Wait, Promises Maya Hawke
Her comments echo those of David Harbour, who told Collider in June that season 4 is much "bigger" than past ones. "In scope, in scale, even in the idea that we're not in Hawkins anymore," he said. "We, locale-wise, we're bigger. We're introducing new stuff, but we're also tightening and wrapping up in a certain direction to make it have a clear, clean specific, and definite ending at some point, which I can't really talk about."
While he didn't want to get too into the details, he described season 4 as his "favorite season" yet.
What else we know about 'Stranger Things' Season 4
Stranger Things completed its third season in 2019, ending with the apparent death of Harbour's Jim Hopper. Believing him dead, Eleven moved in with the Byers family, who left Hawkins in the finale. But a teaser trailer for the fourth season revealed that Hopper somehow survived the blast. The Russians captured him and are holding him in the same facility where there's also a Demogorgon.
"It's not all good news for our 'American,'" show creators Matt and Ross Duffer said in a statement shared with Deadline. "He is imprisoned far from home in the snowy wasteland of Kamchatka, where he will face dangers both human…and other."
"Meanwhile, back in the states, a new horror is beginning to surface, something long buried, something that connects everything," the statement continued. "Season 4 is shaping up to be the biggest and most frightening season yet, and we cannot wait for everyone to see more. In the meantime — pray for the American."
RELATED: 'Stranger Things' Season 4 Is the 'Darkest' One Ever, Says Finn Wolfhard
When does 'Stranger Things' 4 come out?
Appearing on Jimmy Kimmel Live! in June, Harbour said filming would continue until August 2021. He didn't say when the show will ultimately arrive on Netflix, but his co-star Finn Wolfhard (Mike Wheeler) said it's looking like a 2022 release date. We'll see.