'Stranger Things' Season 3: Some of Eleven's Best Moments
As we wait patiently for Stranger Things Season 4's premiere, as well as the exclusive information fans will get from Netflix's global fan event TUDUM, let's take a look back at some of Eleven's best moments in season 3. Eleven, played by Millie Bobby Brown, had some shining moments in the 2019 season. Here's what we think are her best.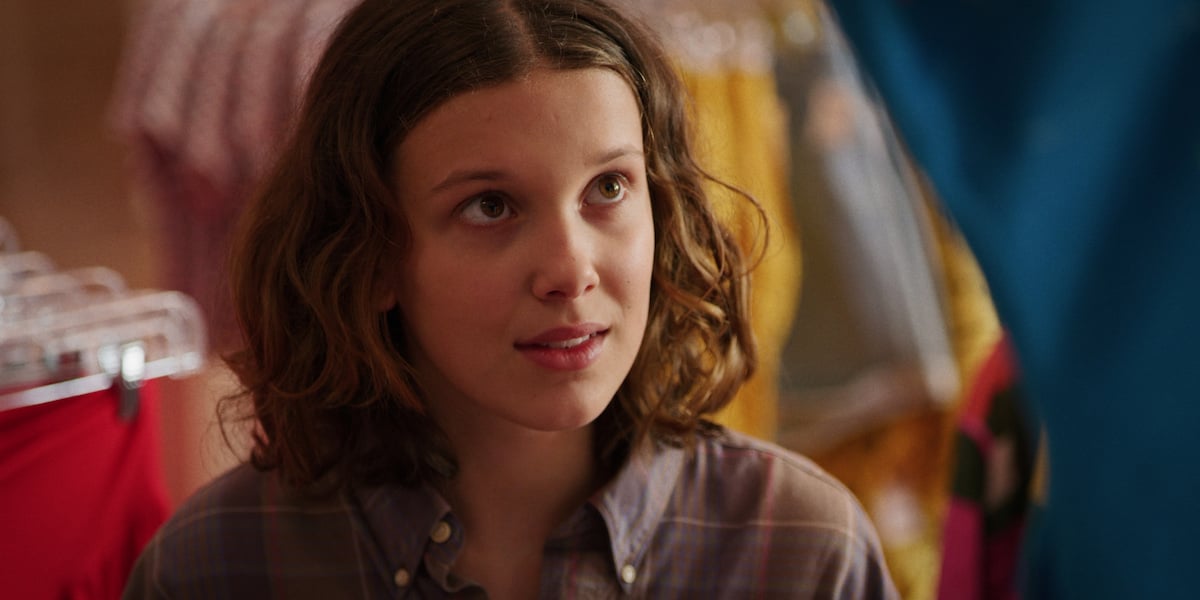 Eleven and Max are 'Stranger Things' Season 3's best friends
We've watched Mike (Finn Wolfhard), Lucas (Caleb McLaughlin), Dustin (Gaten Matarazzo), and Will (Noah Schnapp) strengthen their bonds over the first three seasons of Stranger Things, but sorry, boys, this one is for the girls. When Eleven finally opens up to Max, played by Sadie Sink, it's the relationship we all need.
Max essentially shows Eleven the joys of being a teenage girl. She gives her a listening ear, a person to confide in that's not a bumbling teenage boy, and a relationship that's on-level with what Eleven really needs. Her entire time since her escape from the lab Eleven has had Hopper (David Harbour), Mike, and Joyce (Winona Ryder) to talk to. We aren't saying those are bad options, but sometimes you just want someone who is experiencing the same situations you are. We can't think of anyone better than Max.
A quintessential '80s shopping montage
The Duffer Brothers, the creators behind Stranger Things, really lean into every possible '80s moment they can in this series, but the season 3 shopping spree is one of the highlights of the entire season. After being ditched by Mike, at the behest of Hopper, Eleven turns to Max for comfort. (Yes, we know this is another moment with Max, but we're telling you. They're the best part of Stranger Things Season 3.) Where else does a teenage girl dry her tears in the '80s? The mall. Duh.
Eleven finally gets a chance to experiment with her own style. Instead of the dull colors that she's worn until now, she's immediately drawn to every bright color 1985 had to offer. In a throwback to a classic staple in '80s movies, we see Eleven try on multiple outfits to an upbeat soundtrack that had us smiling along with her. Our favorite telekinetic kid is finally getting to show off her own style.
Eleven tells Mike those 3 little words
Teenage love is fraught with drama. The ups and downs are hard to keep track of. One day you love one another; the next, you dump your boyfriend while eating an ice cream cone. Or so goes the relationships in Stranger Things Season 3.
After Mike doing the most he can to screw up the relationship with Eleven for the majority of the third season, he still hasn't told her he loves her. He's told everyone else, but not the one person who needs to hear it. He's lost Eleven before, and it's something he doesn't want to go through ever again.
After spilling his guts to his friends, Eleven walks into the room and asks everyone what they're talking about. Naturally, as kids are wont to do, they stutter over their words and say it was nothing. The truth is that Eleven actually heard Mike say all those things. In the last moments, before she tells him goodbye, before moving away with the Byers, Eleven admits she heard him say all of that, and she says it back. They kiss, we smile, and maybe tear up, and that is why it's easily one of the best moments for us.
It's been a long wait since we last saw our friends from Hawkins, Indiana, but we're finally starting to see a little bit of light at the end of the tunnel. Stranger Things Season 4 is set to premiere in 2022, and we can't wait to add more favorite moments to our list.