Could 'Stranger Things' Season 4 Continue the B-Name Curse?
If your name begins with the letter B in Stranger Things, you are probably not long for this world. For whatever reason, the show's notable deaths in the first three seasons all involve someone with a name that starts with the letter B. Is it intentional? Purely coincidental? Let's take a look back at who we've lost and whether or not another B-name will live to see another day in season 4.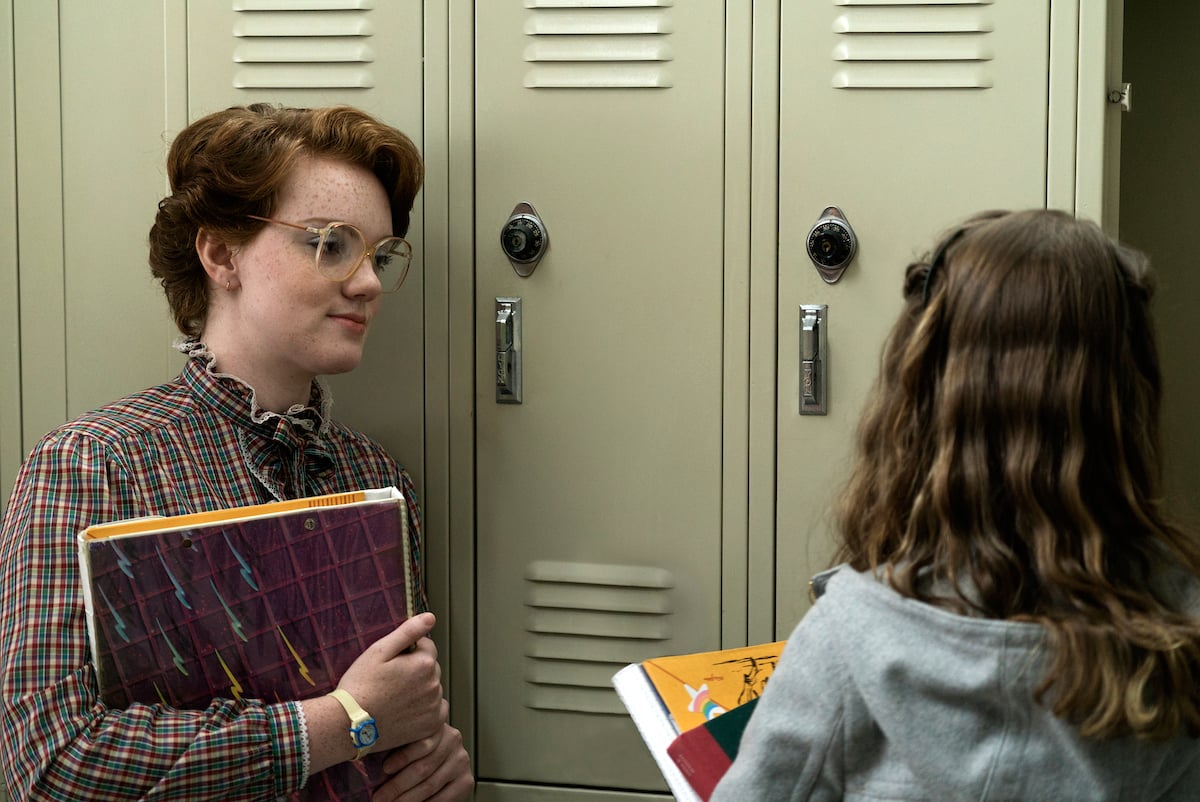 'Stranger Things' Season 1 saw Barb Holland become dinner for the Demogorgon
To get things started with the B-name curse, there was Bennie, owner of Bennie's diner. He's killed by one of Dr. Brenner's faithful assistants, Connie Frasier. Bennie didn't have a big party, but he's one to keep in mind if you're wondering if the Duffer Brothers, creators of Stranger Things, really do have it in for people with names that start with B.
Barb Holland, played by Shannon Purser, was Nancy Wheeler's (Natalia Dyer) level-headed best friend. One night at a party at Steve Harrington's, Barb unknowingly attracts the Demogorgon by bleeding from a cut on her hand. We don't see Barb get taken. One second she's sitting on the diving board, and the next, she's gone. 
Even though Purser's role consisted of 25 lines throughout the series, she was a fan favorite. Unfortunately, at some point not seen by audiences, the Demogorgon killed (and most likely munched on) Barb, and she met her untimely demise. At the time, everyone thought Barb was just a victim of the Demogorgon, but then in later seasons, viewers began to notice a pattern.
RELATED: 'Stranger Things': Are Eleven's Similarities with 'X-Men's' Jean Grey Hinting at a Dark Path?
Bob Newby died a hero in 'Stranger Things' Season 2
In season 2, we meet up with the Hawkins gang again, knowing that all is not well. The finale of season 1 showed Will coughing up what looked like a slug, setting things in motion for another run-in with the Upside Down.
Bob Newby (Sean Astin) is Joyce Byers' new boyfriend as she and her sons try to live an everyday life. Will still has to see a doctor from Hawkins Lab to keep track of anything odd he might see or feel. We eventually learn that Mind Flayer is back, and he wants Will again. He uses Will's body to do his bidding, and the series finds us at the lab while the doctors try to figure out exactly what's going on. It's here that the Mind Flayer summons the Demodogs to attack.
Bob is trying to get Joyce, Will, and Chief Jim Hopper (David Harbour) out of the building when several Demodogs burst through the doors and attack Bob. He succumbs to his wounds as Joyce watches, horrified, and we see another character with a B-name die.
RELATED: 'Stranger Things' Season 4: The Hellfire Club is the Only Episode Title Released Yet
Billy Hargrove, Dr. Brenner, and more don't survive either
In the beginning, the curse of the B-name was more of a joke. Surely the writers wouldn't actually kill people whose names start with B, right? That would make it way too easy to figure out who wouldn't make it in upcoming seasons.
However, they follow the same pattern in Stranger Things Season 3. Not only does Billy Hargrove die fighting the Mind Flayer, but you also have Bruce (Jake Busey), who gets killed as well.
Plus, there's always the chance that Dr. Brenner didn't make it. We never saw his body, though, which leads plenty of fans to believe he'll be back in season 4.
Are the Duffer Brothers really taking out people whose names start with B? Of course, there are at least a few cracks in the theory. Alexei (Alec Utgoff) dies from a gunshot wound in season 3, and Dr. Brenner's first name is actually Martin.
So far, none of the new characters for Stranger Things Season 4 have names that begin with B. Although one is only listed as Ms. Kelly. There's a chance she could be Brenda or Betty or a multitude of other names, but audiences will have to wait and see. The fourth season will premiere on Netflix sometime in 2022.