'Stranger Things' Season 4: Who Are the New Cast Members?
Stranger Things fans will see some new faces in Hawkins, Indiana, next year. In June, Netflix revealed that four cast members had been added to Stranger Things Season 4, all playing characters at Hawkins High School.
How these characters will affect the Stranger Things Season 4 storylines and main characters remains to be seen, but Netflix did tease some of their backgrounds. Here's what we know so far about the new characters, plus more on Grace Van Dien, Regina Ting Chen, Myles Truitt, and Amybeth McNulty.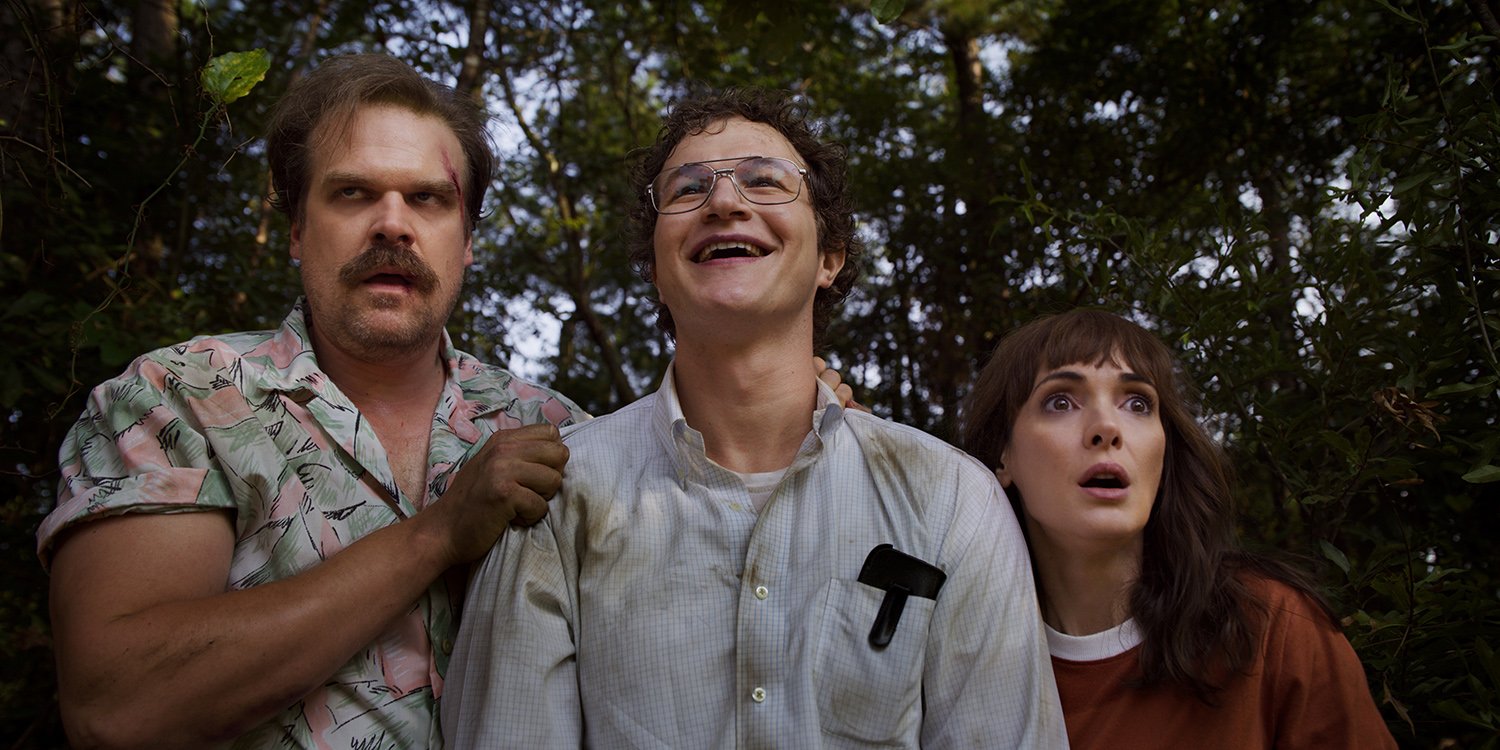 Grace Van Dien joins the 'Stranger Things' Season 4 cast as Chrissy
According to the Stranger Things Twitter account, Van Dien will play Chrissy, "Hawkins' High lead cheerleader and the most popular girl in school." On the outside, Chrissy might seem perfect, but she's holding onto a dark secret. With how many secrets there are in Hawkins already, there's no telling what Chrissy might be hiding.
Van Dien is most known for her role as Katie Campbell in the 2019 TV series The Village. Additionally, from 2017 to 2019, the actor played Brooke Osmond in the Netflix series Greenhouse Academy. Van Dien's other notable roles include Sharon Tate in 2018's Charlie Says and Lena in 2020's The Bing.
Regina Ting Chen plays Ms. Kelly in season 4
Netflix says Chen will play a Hawkins High School guidance counselor named Ms. Kelly. She "cares deeply for her students," especially when they're struggling. Will she try to help the Stranger Things kids after the traumatic events of season 3?
Aside from Stranger Things, Chen has appeared as a journalist in a few films and tv shows, including The Conjuring: The Devil Made Me Do It and The Falcon and the Winter Soldier. She also guest-starred in two episodes of Black Lightning as Chandler Tong. Her other works include The Resident, Dreamsville, Queen of the South, and more. Chen's upcoming project, Violence of Action, is currently in post-production and expected to arrive in December, according to IMDb.
Myles Truitt joins as Patrick in season 4
Truitt joins the Stranger Things Season 4 cast as Patrick, a Hawkins High basketball player whose "good life" gets turned upside down after "shocking events." Netflix says Patrick's life will go "spiraling out of control," but the cause is not yet clear.
Like Chen, Truitt appeared in Black Lightning as Issa Williams. In 2018 and 2019, he starred as Ant in Queen Sugar, as well as Ethan Johns in Dragged Across Concrete. Truitt is also known for his role as Eli Solinski in Kin. According to Deadline, Truitt will soon appear in the Starz series Black Mafia Family.
Amybeth McNulty appears as Vickie in 'Stranger Things' Season 4
Finally, McNulty plays Vickie in Stranger Things Season 4. According to Netflix, Vickie is a "band nerd who catches the eye of one of our beloved heroes." Which Hawkins High student will take an interest in Vickie? The Duffer Brothers revealed in a Netflix Geeked video, as seen above, that Vickie will play a bigger role later in the season.
McNulty starred as Anne Shirley-Cuthbert in the Netflix series Anne with an E from 2017 to 2019. She's also appeared in Clean Break, The Sparticle Mystery, and Black Medicine.
Fans can find out more about the new Stranger Things characters when season 4 launches on Netflix in 2022.
RELATED: 'Stranger Things' Executive Producer Addresses Whether Season 5 Is the Last