'Stranger Things' Season 4: Everything We Know So Far
From new characters to what monsters will show up, here's everything we know about 'Stranger Things' Season 4.
With the premiere date for Stranger Things Season 4 looming closer with every passing day, we thought it would be handy to have all the information we know about the upcoming season in one place. That space is this article. Let's look at every detail we know about season 4, and maybe even some speculation about what we think might happen.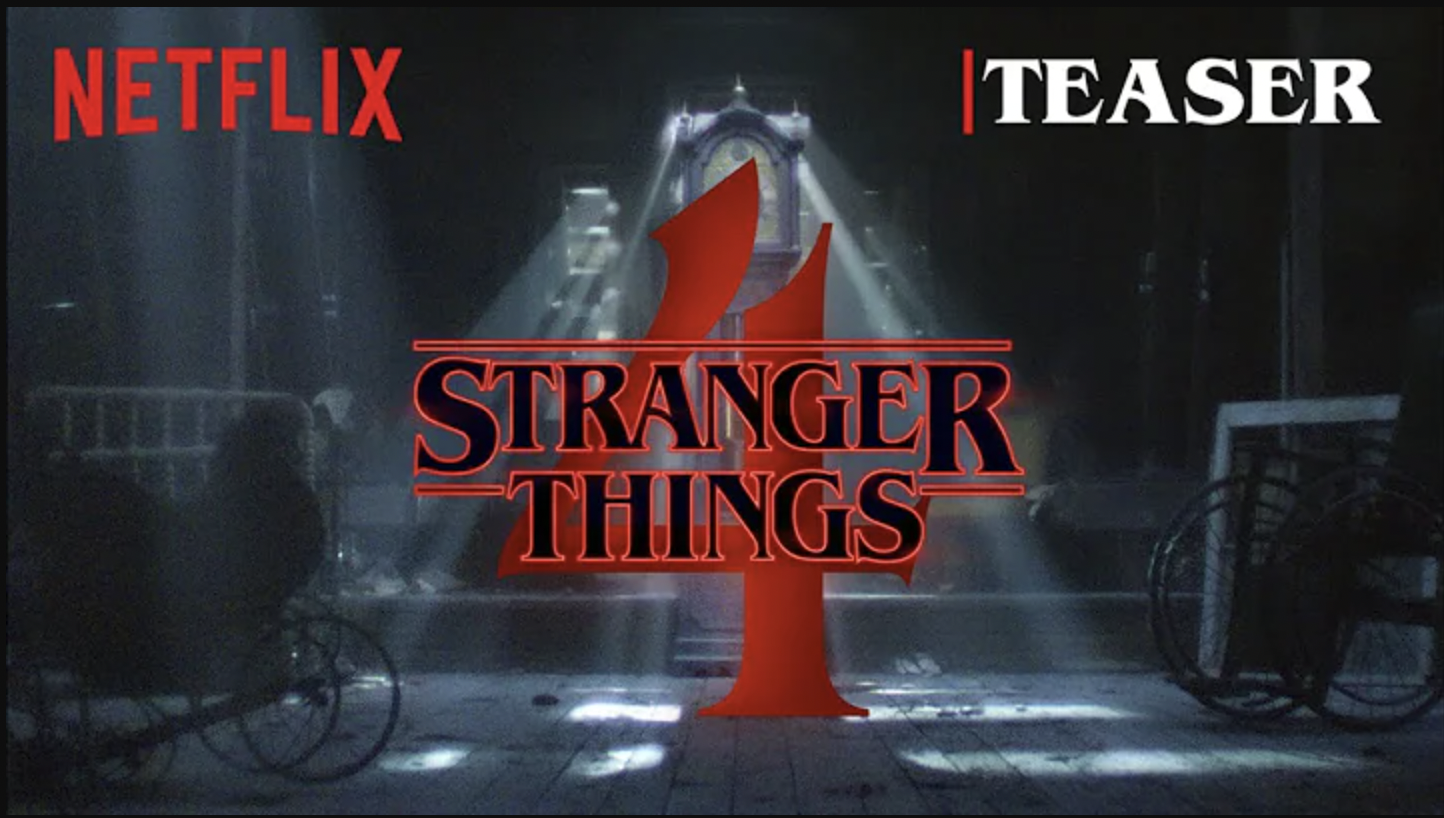 When will 'Stranger Things' Season 4 premiere?
Ahh, the biggest question on everyone's mind revolves around the Stranger Things Season 4 release date. Showrunners of this show are known for keeping their cards close to their chest, and this season is no exception. Right now, all that's confirmed is that it will debut at some point in 2022. 
There are some fan theories that the show might premiere on New Year's Day. Others believe a spring release is more likely. However, those are just guesses, and until we get the official word from Netflix, all we can do is speculate.
All of the main cast is returning
As of now, except for Dacre Montgomery, who played Billy Hargrove in Stranger Things Seasons 2 and 3, all the main cast is returning. We've seen images of Millie Bobby Brown, David Harbour, Winona Ryder, Noah Schnapp, Caleb McLaughlin, Finn Wolfhard, Gaten Matarazzo, Joe Keery, Natalia Dyer, Maya Hawke, Sadie Sink, and Charlie Heaton on set and in teaser trailers.
When we last left Hawkins all the way back in 2019, the Byers were moving across the country with Eleven in tow since everyone believed Hopper had died when Joyce closed the gate. How the show creators, the Duffer Brothers, will manage to get everyone back together in one place is still a mystery.
Who are the new characters in 'Stranger Things' Season 4?
The Stranger Things official Twitter account released a list of new characters joining the show. It includes the following:
Victor Creel (Robert Englund) – a disturbed and intimidating man who is imprisoned in a psychiatric hospital for a gruesome murder in the 1950s.
Argyle (Eduardo Franco) – Jonathan's new BFF. We stan a fun-loving stoner who proudly delivers delicious pizza pies for Surfer Boy Pizza.
Peter Ballard (Jamie Campbell Bowers) – a caring man who works as an orderly at a psychiatric hospital. Tired of the brutality he witnesses day after day, will Peter finally take a stand?
Lt. Colonel Sullivan (Sherman Augustus) – an intelligent, no-nonsense man who believes he knows how to stop the evil in Hawkins once and for all.
Jason Carver (Mason Dyer) – a handsome, rich athlete who is dating the most popular girl in school. But as a new evil threatens Hawkins, his perfect world begins to unravel.
Dmitri (Tom Wlaschiha) – a smart and charming Russian prison guard. But can he be trusted?
Yuri (Nikola Djuricko) – a seedy and unpredictable Russian smuggler who loves bad jokes, cold hard cash, and crunchy style peanut butter.
Eddie Munson (Joseph Quinn) – the head of the Hawkins High official D&D Club, The Hellfire Club.
Vickie (Amybeth McNulty) – a cool, fast-talking band nerd who catches the eye of one of our beloved heroes.
Patrick (Myles Truitt) – a Hawkins basketball star who has friends, talent, and a good life…until shocking events send his life spiraling out of control.
Ms. Kelly (Regina Ting Chen) – a popular guidance counselor who cares deeply for her students — especially those struggling the most.
Chrissy (Grace Van Dien) – Hawkins' High lead cheerleader and the most popular girl in school. But beneath the seemingly perfect surface lies a dark secret.
What monsters will we see in 'Stranger Things' Season 4?
There's been no confirmation of what monsters will make an appearance in the upcoming season. However, there's a good possibility that we'll see the Demogorgon once again. In the mid-credits scene in the Stranger Things Season 3 finale, viewers got a glimpse of one of the Demogorgons crawling out of a Russian prison cell to snack on an unlucky prisoner.
In a statement, the Duffer Brothers mentioned "a new horror beginning to surface in the States." This implies we'll most likely have more than one monster this season. Whether it will be based on a Dungeons and Dragons creature remains to be seen.
In the latest teaser released at Netflix's global fan event, TUDUM, fans learned more about the new character Victor Creel. There was also a small clip showing microfiche images of the local paper with headlines referencing a demon. This could be one of the Demogorgons or a number of other things. For now, fans will just have to wait a bit longer to see what Hawkins will be dealing with this go-around.