'Stranger Things' Season 4: Fans Spot a Potential Hint That Dr. Brenner Will Die in Volume II
Stranger Things finally released the trailer for season 4 volume II and fans' anticipation is off the charts. Theories are already circulating about what will happen in the final two episodes of the season. Viewers have a lot of ideas about who could potentially meet their end, and it seems like almost all the characters are fair game. However, one subtle hint is influencing a compelling theory that Dr. Brenner won't make it out of Stranger Things Season 4 alive.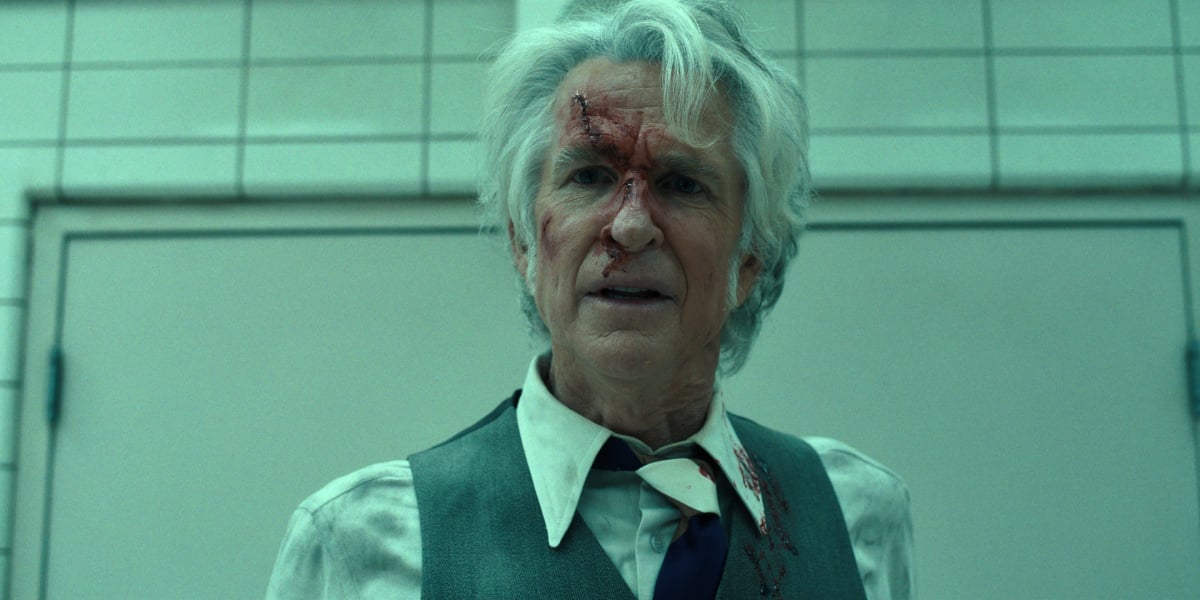 Many 'Stranger Things' fans think Dr. Brenner will die in season 4
Matthew Modine returned to his role as Dr. Martin Brenner in Stranger Things Season 4. This season dove into how Dr. Brenner began his experiments at Hawkins Lab. It turns out that Brenner was involved in the MKUltra Project. He later came into possession of a boy with supernatural abilities named Henry Creel. This boy was renamed One.
Dr. Brenner was later responsible for the abduction and imprisonment of several other children with supernatural abilities, in order to run experiments on them. He treated these children cruelly while establishing himself as their "Papa." As their only parental figure, many of the children developed a Stockholm Syndrome-like dependence on Brenner's praise and attention. As season 4 comes to a close, Dr. Brenner is one of the most likely candidates to meet his end.
'Stranger Things' Season 4 Episode 8 is titled 'Papa'
Today, Netflix released the trailer for Stranger Things Season 4 Volume 2. Dr. Brenner is the first character who appears. He seems to be holding the wall where Eleven defeated Vecna in 1979. "I know you're frightened. You're terribly frightened by what you've seen. But I'm not going to lie to you. Your friends are not prepared for this fight. Hawkins will fall," he tells Eleven in the trailer.
"My friends need me," says Eleven as she appears to leave Dr. Brenner in the present day. Fans have been speculating who will meet their end in volume 2, and Brenner is a popular candidate. "Owens and Brenner are both not making it out of E8 alive. As soon as I saw Matthew Modine and Paul Reiser back in the main credits this season, I thought, 'Oh, they're giving them a last big moment in the spotlight before they bite the dust,'" one Reddit user wrote.
Another fan pointed out what could be a big hint about Brenner's upcoming death. "That episode being called 'Papa' just makes it even more obvious," they said. Finally, one fan pointed out that the brief scene in the trailer showing Brenner carrying Eleven could indicate that he will sacrifice himself for her. This would not be unlike Billy's sacrifice in the season 3 finale and could be a touch of redemption for the mostly despicable character.
Is Dr. Brenner Eleven's father?
Another popular fan theory in the Stranger Things universe is that Dr. Brenner is Eleven's biological father. A fan on Reddit pointed out that Brenner and Eleven's mother Terry appear to have known each other before and while she was an experiment for MKUltra. This could be why Dr. Brenner seems especially fixated on Eleven. It could also be a potential explanation as to why he might sacrifice himself for her in the final episodes of Stranger Things Season 4.
All episodes of Stranger Things are currently streaming on Netflix.
RELATED: 'Stranger Things' Season 4: Who Plays Chrissy Cunningham?