'Stranger Things' Season 4: Fans Think 'A Nightmare on Elm Street' Inspired a Lot of the Upcoming Season
While we know 'Stranger Things' Season 4 is going to be the scariest season yet, some fans think we're going to see a lot of references to 'A Nightmare on Elm Street.'
Stranger Things Season 4 premieres in the summer of 2022, so folks have a few more months to wait until we catch up with our favorite residents of Hawkins, Indiana. In the meantime, however, the cast has dropped various clues in different interviews about what fans can expect. Showrunners Matt and Ross Duffer are known for keeping details about future seasons very close to their chests. Right now, not a great deal of information has been released, but we do know a few things. Fans think Stranger Things Season 4 took a lot of inspiration from A Nightmare on Elm Street.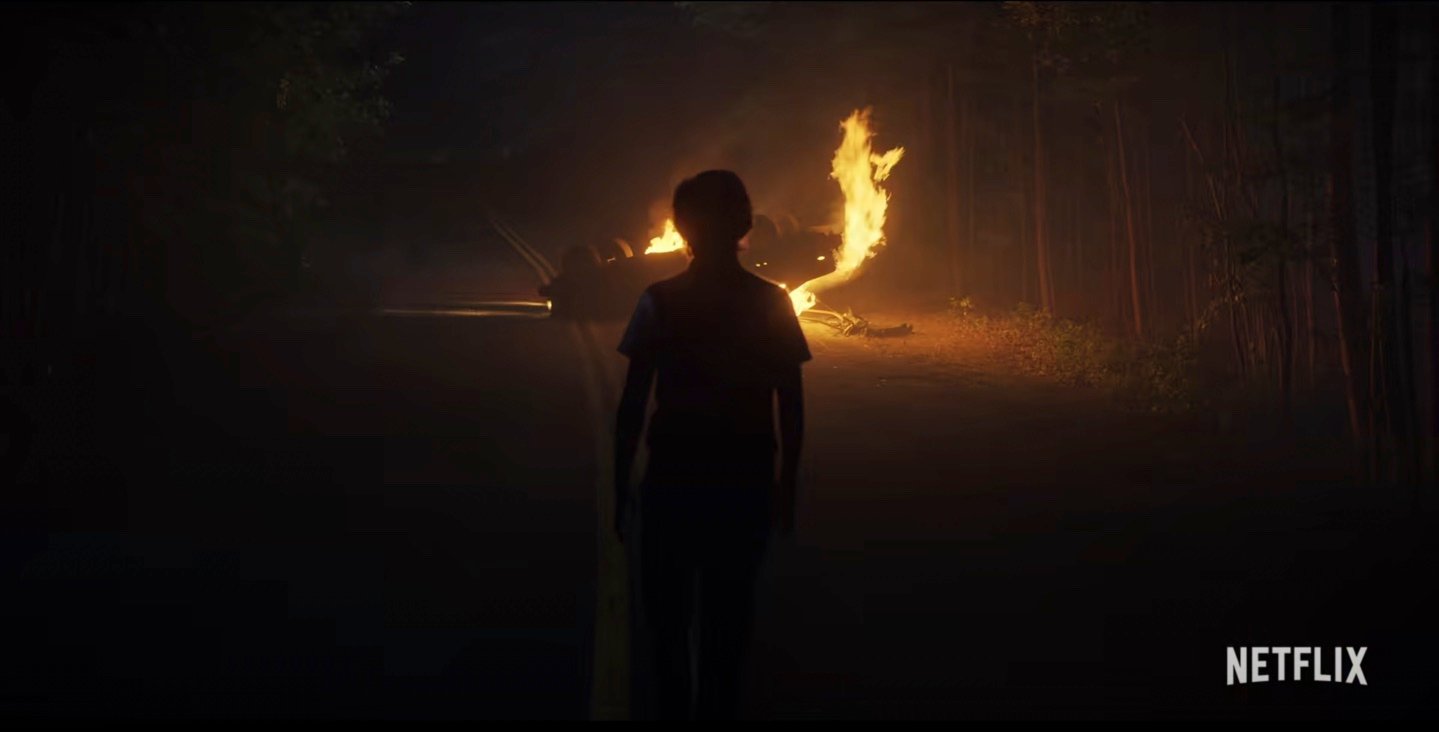 'Stranger Things' Season 4 leans into the horror genre
In an interview with The Matt Wilkinson Show, Finn Wolfhard, who plays Mike Wheeler in the Netflix series, said that Stranger Things Season 4 is "truly messed up, and it's going to freak people out a lot."
Other cast members have made similar comments. Plus, the Twitter account @StrangerWriters posted an image of a whiteboard with dozens of movies written on it. They explained that the writers participated in "Video Store Fridays," where they watched all the movies listed. Somewhere in all of those movies was the formula that makes up Stranger Things Season 4. Horror movies took up a lot of space on the board.
'A Nightmare on Elm Street' references fans have noticed so far
The most apparent callback to the 80s slasher A Nightmare on Elm Street is that the man who played Freddy Krueger himself now has a role in Stranger Things Season 4. Robert Englund plays the character, Victor Creel. The official Stranger Things Twitter account describes Creel as "a disturbed and intimidating man who is imprisoned in a psychiatric hospital for a gruesome murder in the 1950s."
In the teaser released at Netflix's global fan event, TUDUM, fans saw other connections to A Nightmare on Elm Street. The trailer showed a little girl in a yellow dress similar to a little girl in the third installment of the horror movie series called Dream Warriors. The song playing in the teaser when the Creel family pulls up to their new home is titled Dream a Little Dream of Me, performed by Doris Day. The word "dream" seems to be a callback to the horror franchise.
Fans believe Peter Ballard is a big key to the mystery of Vecna in 'Stranger Things' Season 4
Stranger Things Season 4 added several new cast members, one of which is a man named Peter Ballard. The official Twitter account described the character as "a caring man who works as an orderly at a psychiatric hospital. Tired of the brutality he witnesses day after day, will Peter finally take a stand?"
A Nightmare on Elm Street 3: Dream Warriors focuses on a group of teens admitted to a local psychiatric hospital. Freddy Krueger terrorizes the group by invading their dreams and killing them. 
We already have a pretty good idea that Vecna is the big bad of Stranger Things Season 4. It's another monster based on Dungeons and Dragons. However, some folks believe Vecna has the power to take over or transform a person into a monster. Right now, a lot of fans believe that person is Peter Ballard.
One Redditor wrote, "Vecna has his own version of the Upside Down they are calling the Mindscape. Seems exactly like the Upside Down but they can maybe keep memories there.. or that maybe Vecna can manipulate that world to go to the past or into people's memories."
The Mindscape sounds very similar to what Freddy Krueger can do with dreams. Thus another hint that Stranger Things Season 4 took inspiration from the hit horror franchise of the '80s.
Stranger Things Seasons 1-3 are currently streaming on Netflix.