'Stranger Things' Season 4 Filming Locations Transport Fans Away From Hawkins, Indiana
Filming locations for 'Stranger Things' Season 4 included cities other than Atlanta, Georgia.
For the first time in the series, Stranger Things Season 4 ventures outside of Hawkins, Indiana, in season 4. The upcoming season takes place in California and Russia, so the production team expanded their filming locations. Executive producer Shawn Levy told Deadline earlier this year that the upcoming season is the biggest yet. Of course, many fans already suspected that was the case with the various Stranger Things Season 4 filming location leaks. Let's take a look at all of the filming locations used for the upcoming season.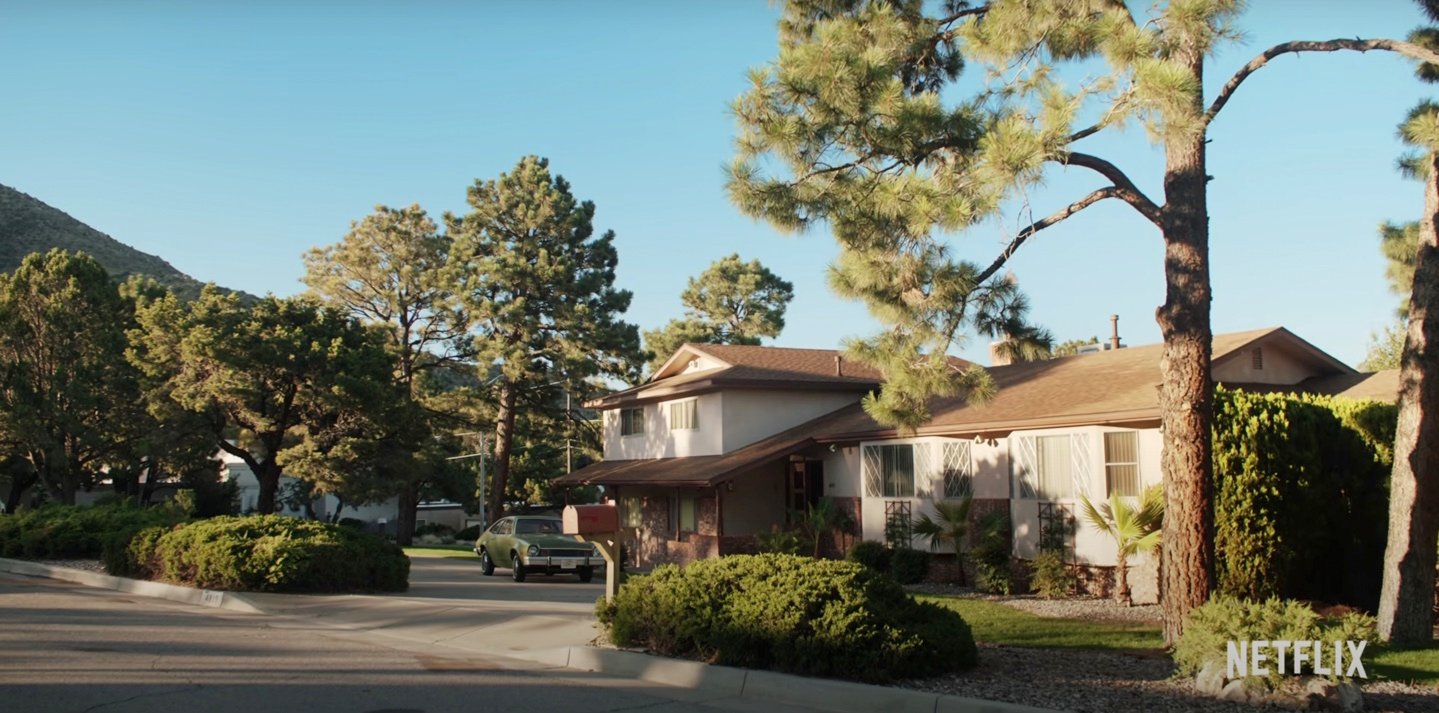 'Stranger Things' Season 4 continues to use Atlanta, Georgia, as the filming location for Hawkins, Indiana
Before Stranger Things Season 4, Atlanta, Georgia, was the only filming location. It served as the setting for the fictional town of Hawkins, Indiana. Along with filming on sets, showrunners also used Atlanta and some surrounding small towns for the exterior shots throughout the seasons. 
The town of Hawkins isn't real. However, many of the street names and neighborhood names are based on real locations. The Duffer Brothers, the masterminds behind Stranger Things, grew up in Durham, North Carolina. Many of the streets and places mentioned by the characters are often based on actual areas familiar to the Duffer Brothers. 
Season 4 partially takes place in Lenora Hills, California
At the end of season 3, fans watched the Byers, plus Eleven, pack up and head somewhere far away from the troubles in Hawkins. Viewers didn't know where that would be until they saw the "Welcome to California" teaser trailer released on Stranger Things Day. The teaser showed Eleven, Will, Jonathan, and Joyce settling into their new home in Lenora Hills, California. Unfortunately, while California might be a long way from Indiana, it looks like they still can't escape the trouble they ran from back in Hawkins.
Stranger Things Season 4 takes place in Lenora Hills as another fictional town. Although, the filming location occurred in New Mexico. The similar landscapes allowed production to use it as opposed to a city in California. KOAT Action News spotted some cast members at Sawmill Market.
'Stranger Things' Season 4 filming locations took some of the cast to Lithuania
One of the most heartbreaking scenes in Stranger Things involves Hopper's presumed death. As a fan favorite, audiences were devastated at the thought of losing their favorite small-town police chief. However, the Duffer Brothers didn't leave us hanging for long. In February 2020, a short teaser showed Hopper working on a railroad in what looks like a Russian prison. While the situation certainly isn't ideal, it's better than the other option – six feet under. 
Stranger Things Season 4 filming locations didn't include Russia itself, but instead, the cast and crew worked in Lithuania. According to GoVilnius, "The show was filmed at the former century-old Lukiškes Prison and other locations in Lithuania." 
Stranger Things isn't the only Netflix show to take advantage of this location, either. The publication also states, "Vilnius is becoming an increasingly popular shooting destination among filmmakers globally. Other hit shows like HBO's Chernobyl, and Netflix's Young Wallander and Tokyo Trial were also shot in Vilnius in recent years. The city is attracting high-profile productions due to its multifaceted history, ability to provide backdrops representing different historical periods, and a highly skilled film industry workforce." 
Folks still have a few more months to wait before watching the upcoming season. Stranger Things Season 4 premieres in the summer of 2022.