'Stranger Things' Season 4: Hopper's Teaser Trailer Wasn't Actually Filmed In Russia
Stranger Things, the hit sci-fi series on Netflix, has aired three seasons thus far. A fourth season is in the works, and a recent teaser trailer let fans in on a big secret about David Harbour's Jim Hopper. But that scene wasn't exactly what you think. Read on to learn where it was filmed and what we know about the upcoming season.
'Stranger Things 3' ended on a cliffhanger
In the third season of the series, Hopper sacrifices himself in order to save Joyce, Eleven, and seemingly everyone in Hawkins, Indiana. The finale scene shows El, now living with Byers, reading a letter her surrogate father wrote her, as she and the family prepare to leave Hawkins.
But an end-credit sequence was what had everyone talking. In a prison in Kamchatka, Russia, two guards take a man from his cell and feed him to a Demogorgon. But what fans fixated on was the very first line — one instructs the other to move to the next cell, saying, "Not the American."
Season 4 has begun filming
When Season 3 of Stranger Things was released back in July 2019, fans knew there would be a long wait before we heard anything about Season 4, which was officially announced in Sept. 2019. Harbour himself was busy with another notable project — he is the Red Guardian in the upcoming Marvel film Black Widow.
But in early 2020, it was revealed that filming was to begin "really soon" according to star Finn Wolfhard. And now, not only do we know that shooting has begun, but we've seen a first look.
The teaser reveals Hopper in Russia
A teaser trailer, titled "From Russia with love," answers multiple questions, though it brings about plenty more. In it, we see prisoners at work on a railroad track in a frozen tundra. The camera pans in to reveal Hopper, with a freshly shaven head and an angry look.
A press release came with the trailer, which reads: "We're excited to officially confirm that production on Stranger Things 4 is now underway — and even more excited to announce the return of Hopper. Although it's not all good news for our 'American'; he is imprisoned far from home in the snowy wasteland of Kamchatka, where he will face dangers both human … and other."
Hopper's footage was actually shot in Lithuania
As it turns out, shooting has been going on for much longer than we were aware. In fact, the shots seen in the trailer — which were filmed in Vilnius, Lithuania, including the Lukiškes Prison — are from a shoot which has since ended. Director Shawn Levy spoke to Go Vilnius, the tourism agency of the city, about his experience filming there:
"My adventure here in Lithuania in bringing the reveal of the 'American' to life has been a huge challenge but an even bigger inspiration, and we are so thankful to the city of Vilnius and the beautiful country of Lithuania for their hospitality. The Duffers and I have been working alongside the brilliant Netflix team for months to pull off this surprise. All the hard work was worth it, however, to bring our fans this epic reveal they've been hoping and waiting for. And this is only the beginning."
When is 'Stranger Things' Season 4 due out?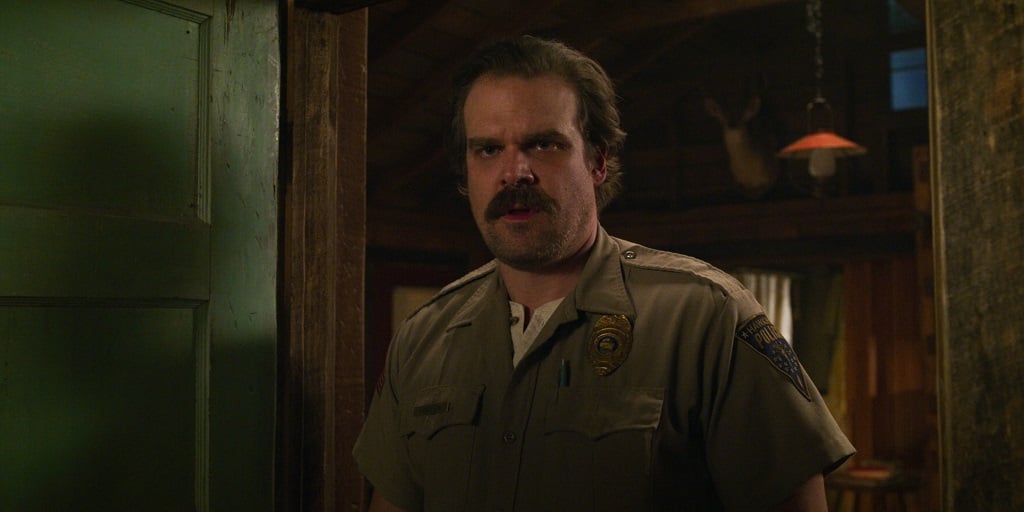 Though they appear to be done filming all of the "Russia" scenes for Stranger Things Season 4, there's plenty of work to be done. We believe filming in the U.S. will continue for months. Because of this, don't expect another summer release date. But we're hopeful Season 4 will be out before 2020 comes to a close.