'Stranger Things' Season 4: How Jamie Campbell Bower Prepared for His Dark Character: 'I Wouldn't Speak to People'
Stranger Things Season 4 opened the dark skeleton closet of the Upside Down. Actor Jamie Campbell Bower joined Stranger Things Season 4 in one of the series' biggest character roles, with fans gasping at the dark details he revealed for the storyline. Bower stars as Peter Ballard/Henry Creel, who is soon revealed to be Vecna. The actor explains how he physically and mentally prepared to play the villain role.
[WARNING: This article contains major spoilers for Stranger Things 4 Volume I.]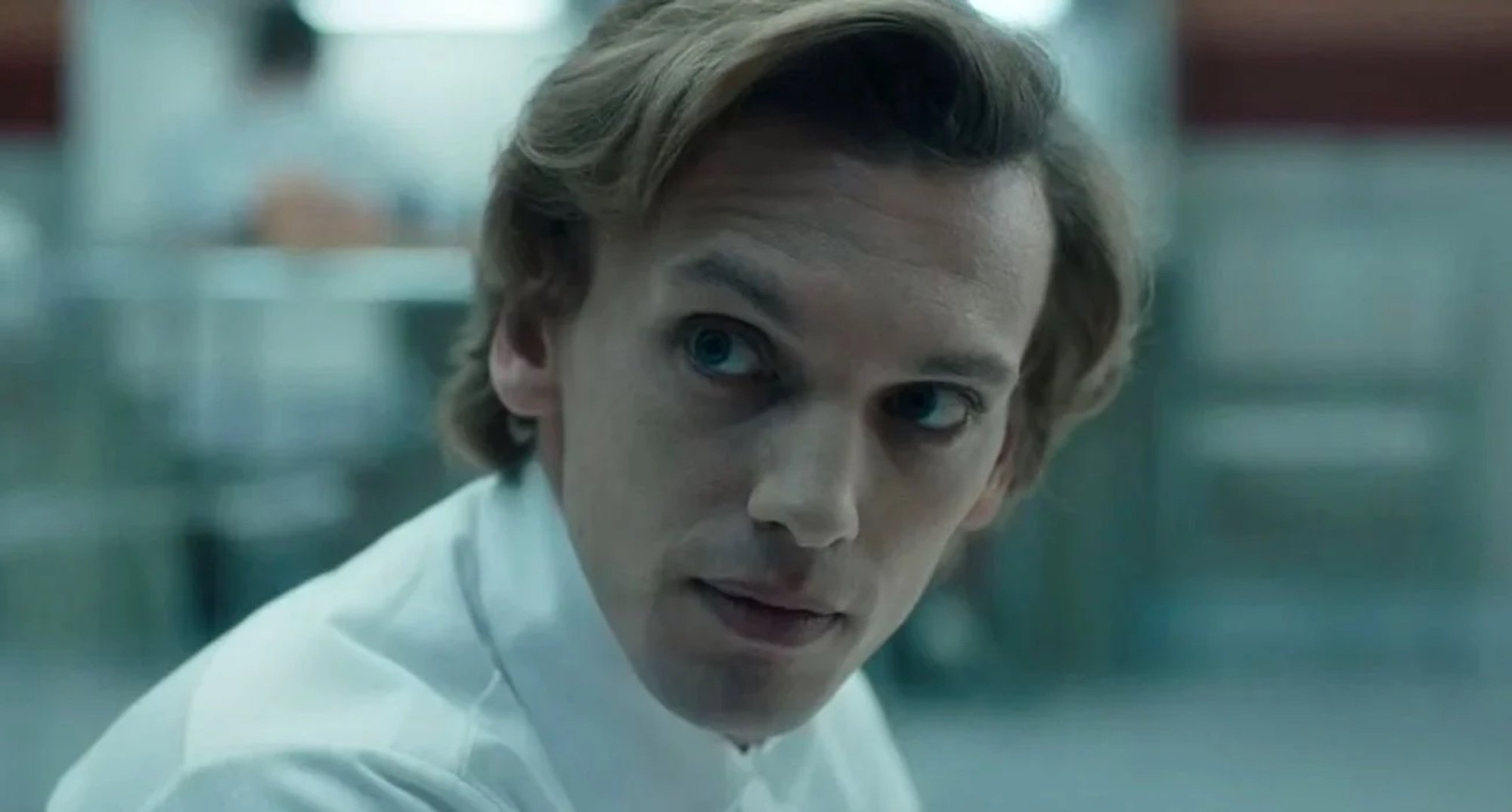 The nice orderly reveals to be Henry Creel, who later becomes Vecna
In the fourth season of Stranger Things, Eleven undergoes extreme therapy to regain the abilities she lost in the third season. She is taken to a new secret facility by Dr. Owens, where she learns Dr. Brenner is still alive. For Eleven to regain her powers, she must dive deep into her past and what led to the massacre at Hawkins lab.
Fans soon meet a nice orderly played by Bower. In Eleven's memories, he becomes her friend and helps her understand how to tap into her powers. He explains she needs to use an old memory that makes her angry. It is later revealed that the orderly is, in fact, 001, the first patient of Dr. Brenner. Eleven removes a chip in his neck, implanted by Dr. Brenner to hinder his powers.
The truth about the massacre comes to light as Eleven was not the culprit but the orderly. He is revealed not only to be 001 but Henry Creel. As a child, Victor tapped into his powers for darkness and was responsible for killing his mother and sister. He was taken by Dr. Brenner to be experimented on.
After learning the truth about Victor, Eleven tries to flee, but Victor realizes it is best to kill her. But Eleven's power are strong, and she ultimately uses them to open the Upside Down and trap Victor there to become Vecna.
Jamie Campbell Bower dug into his own darkness to become Henry Creel/Vecna in 'Stranger Things' Season 4
RELATED: 'Stranger Things 4' Episode 4 Recap: 'Dear Billy' Sees Max Suffering at the Hands of Vecna
To become the biggest villain in Stranger Things Season 4, Bower went to extreme lengths to tap into his character's dark side. The actor explains at the core of Vecna is "this deep, deep, deep resentment." To achieve the right mindset for the character, Bower would stay away from people, "I mean, I wouldn't speak to people."
"I wouldn't speak to anybody outside of the 'Stranger Things' world for at least four days before filming anything," explained Bower to Variety. "I would find myself doing some pretty wild stuff. If anyone saw me walking around the streets of Atlanta at 2 o'clock in the morning talking to myself, they would understand. I was just bringing up a lot of anger, particularly for Vecna."
Bower explains the pandemic helped him tap into his character for Stranger Things Season 4. Being alone and isolated allowed him to do "lots of weird stuff." When it came time to portray the infamous Vecna, Bower reveals he used his own voice for the character and became afraid of what he saw in the mirror.
The actor would sit alone dressed as Vecna in pitch-black darkness
RELATED: 'Stranger Things 4' Episode 3 Recap: 'The Monster and the Superhero' Puts the Fate of the World in Eleven's Hands
Bower had to focus more on his facial expressions, emotions, and line delivery to become Henry Creel in Stranger Things Season 4. But to become Vecna, it required a new terrifying aura that Bower had to bring on-screen. Bower reveals to Entertainment Weekly that Vecna's voice that fans hear in the series is his own.
Bower understood Henry and One's anguish but needed to nail Vecna's voice. The actor explains he sent in countless videos "with spooky vampire music underneath it as this voice was progressing. I've got countless videos on my computer of me doing it… well, doing it badly, walking around pretty much naked." Once hearing Bower use the voice, they rolled with it.
The actor reveals physically becoming Vecna also required mental preparation. He would sit alone for 30-minutes after hair and makeup as Vecna. "It was totally pitch black. I'd sit in there between the takes and go for it. It was it really interesting. About halfway through, I started to become quite afraid of Vecna," said Bower. The deep progression into his characters gave Bower "a visceral experience."
RELATED: Stranger Things 4′ Episode 2 Recap: 'Vecna's Curse' Gives Fans the First Peek Into Victor Creel's Backstory