'Stranger Things' Season 4 Will Feature 'Insane Storylines,' According to Caleb McLaughlin
'Stranger Things' Season 4 has taken almost two years to film, but Caleb McLaughlin thinks the 'insane storylines' will make it worthwhile for fans.
The wait for Stranger Things Season 4 stretches ever on, and fans may find themselves wondering if the next chapter of Netflix's science-fiction series will be worth it. According to Caleb McLaughlin, who plays Lucas Sinclair on the show, the answer to that question is yes. The actor teased an exciting fourth season with a number of storylines to follow. From the sound of it, the new episodes may even surpass viewer expectations.
'Stranger Things' Season 4 faced production delays due to COVID-19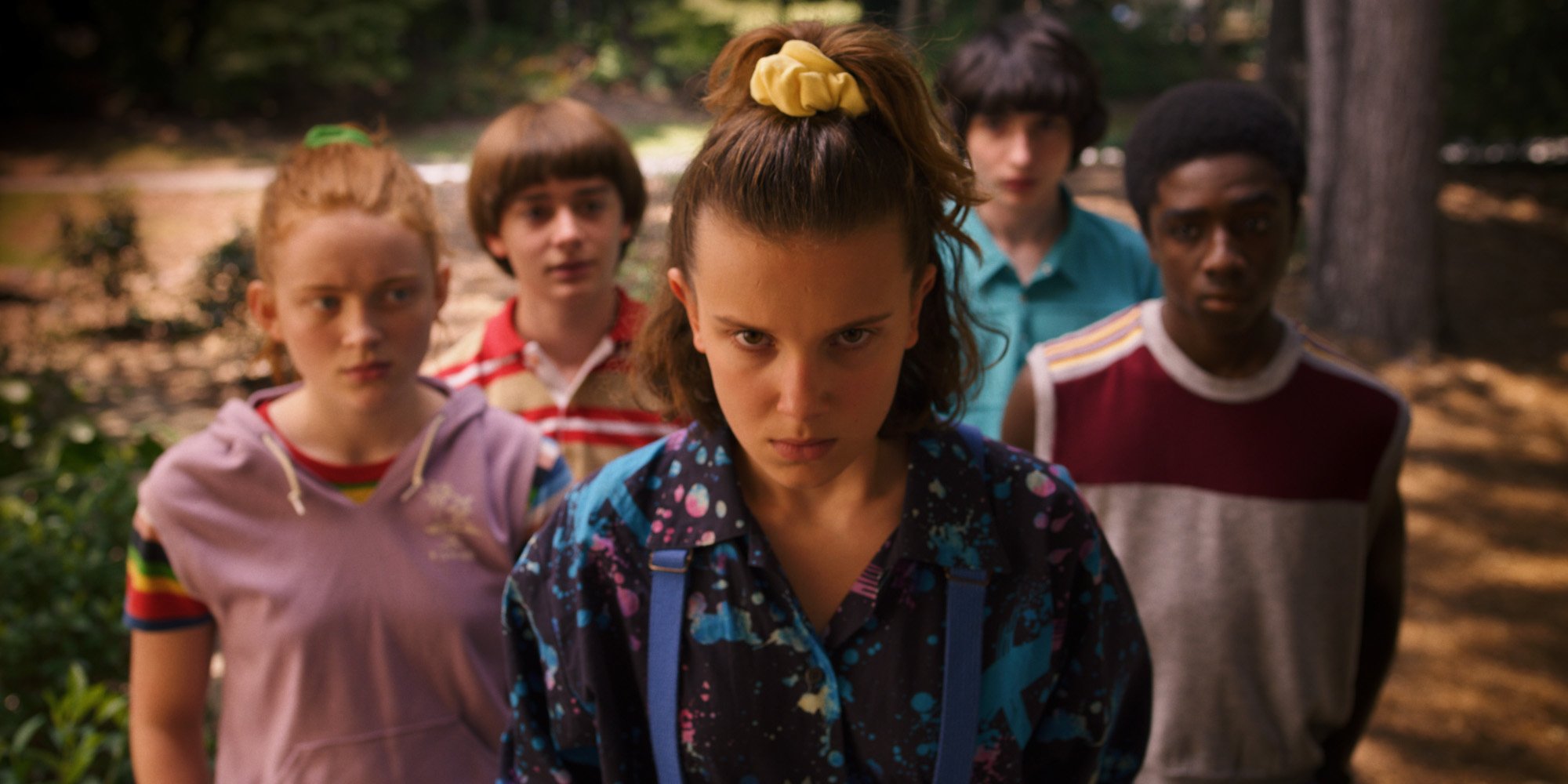 The reason Stranger Things Season 4 is taking so long to arrive is the COVID-19 pandemic, which created numerous production delays during 2020. The health crisis forced the Netflix series to hit pause on filming last March, with the show resuming work in November.
Many series found themselves in similar spots last year, but the delay actually helped Stranger Things. In an interview with Collider, executive producer and director Shawn Levy revealed it gave the Duffer Brothers more time to work on the scripts — and to improve the storylines:
"I'll just say the pandemic definitely massively delayed shooting and therefore the launch of our current Season 4, date still TBD. But it impacted very positively by allowing the Duffer brothers, for the first time ever, to write the entire season before we shoot it and to have time to rewrite in a way that they rarely had before so the quality of these screenplays are exceptional, maybe better than ever."
The next chapter of the Netflix series has a lot of ground to cover
It's probably a good thing the Duffer Brothers had more time to work through Stranger Things Season 4 scripts, since the next chapter has a lot to cover. Not only does the show need to explain the reappearance of Sheriff Jim Hopper (David Harbour) — in Russia no less! — but it also teases a return to Eleven's past and more surprises from the Upside Down.
Those are all hefty undertakings, and they raise questions about how much the writers will realistically be able to cover. However, McLaughlin recently hinted at a number of different storylines running through Stranger Things Season 4 — and he sounds impressed by how it all comes together.
Caleb McLaughlin says 'Stranger Things' Season 4 will tackle some 'insane storylines'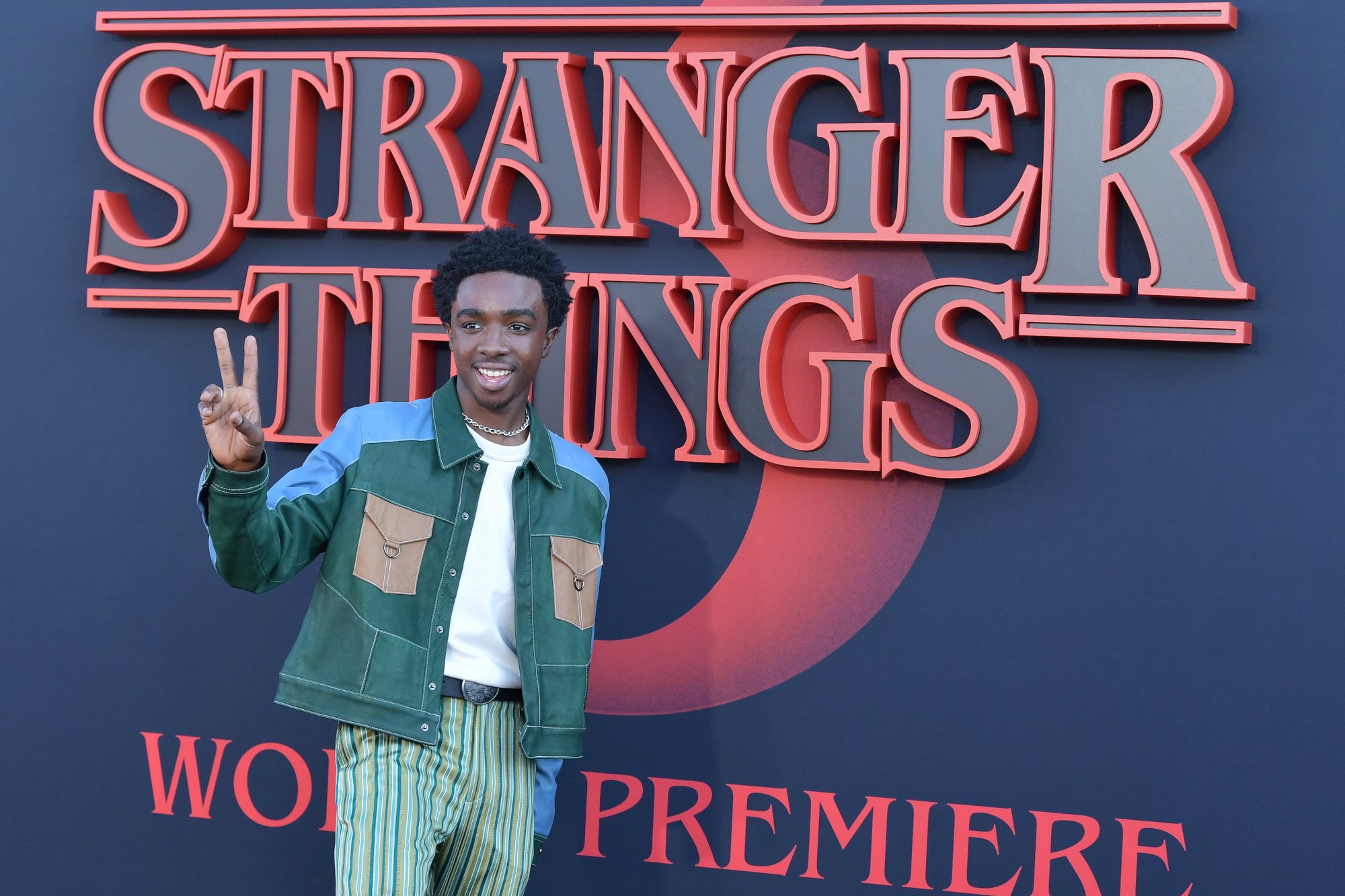 During a recent interview with Complex, McLaughlin spoke about working on Stranger Things Season 4. He revealed that the upcoming episodes will diverge from the previous seasons a bit. However, the actor seemed confident that they'll surprise viewers in a positive way:
"I'm excited for people to see the season. We've been filming it right now for the past year and a half, two years because of COVID. I'm really excited for everyone to see the season. It's definitely different from the last couple of seasons. Storylines are insane. It's going to be really exciting to see what people think about this. While I'm talking about this, I'm thinking about what we've been filming and I'm just like, "Wow. No one knows what is to come. It's insane."
McLaughlin isn't the only star from the show to hype up Stranger Things Season 4 either. Maya Hawke promised fans the fourth outing would be "worth the wait," echoing McLaughlin and Levy in her reasoning.
"I'm not allowed to tell you when we finish filming, but I can tell you that, though it's been forever, because we've had so much time, the level of effort, interest, and detail that the Duffer brothers have had the time to put into these scripts, and that the actors have had the time to think about their characters, it is gonna be awesome," she said.
Caleb McLaughlin and his co-stars will reportedly return to the small screen 'very soon'
As for when fans will get a look at these "insane storylines," that's anybody's guess. Netflix hasn't announced an official release date for Stranger Things Season 4 yet, but Levy told Variety that the new episodes are "coming soon."
Most outlets predict the seires will return sometime in 2022. If that's the case, hopefully it will be earlier in the year. With the show's on-screen talent positively gushing about the new episodes, it's hard to imagine waiting much longer.