'Stranger Things' Season 4 Is Setting Up Series Finale, Says David Harbour
Had things gone as planned, Stranger Things Season 4 probably would have been out by now. Unfortunately, it was delayed by the coronavirus (COVID-19) pandemic. The show remains in production, at the time of this writing. But actor David Harbour is already hyping up Stranger Things Season 4, saying in an interview that it sets the stage for what'll ultimately happen in the series finale.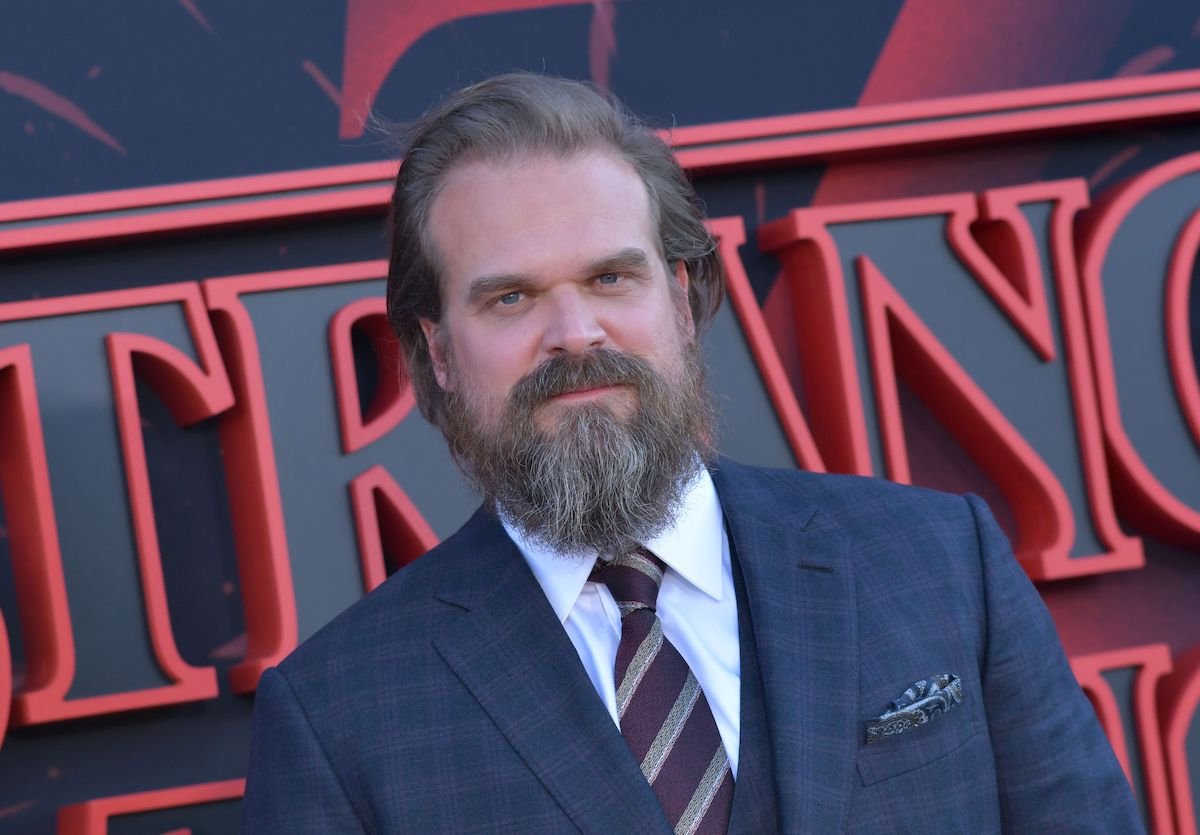 David Harbour talks 'Stranger Things' Season 4
Harbour, who appears on the show as Jim Hopper, was interviewing with Collider when he was asked about the differences between the upcoming season and past ones.
"I mean, it's bigger, that's the first thing," he told the website, pointing out that the show is no longer set in Indiana. "In scope, in scale, even in the idea that we're not in Hawkins anymore. We, locale-wise, we're bigger. We're introducing new stuff, but we're also tightening and wrapping up in a certain direction to make it have a clear, clean specific, and definite ending at some point, which I can't really talk about."
It was previously rumored that Stranger Things would end after the fourth season, but co-creator Ross Duffer refuted the speculation in an interview with The Hollywood Reporter. He added that he knows "what the end is" and "when it is," but did not offer up exact details.
David Harbour's 'Stranger Things' character will be at his 'most vulnerable' in the next season
The last season of Stranger Things ended with the apparent death of Hopper, but a teaser trailer for season 4 revealed that he actually survived. Hopper is now imprisoned at a Russian jail, where there's also a Demogorgon. Despite those circumstances, Harbour says the next season of Stranger Things is his favorite.
"I guess I say this about a lot of seasons, but it's my favorite season, in the sense that he's at his purest, he's at his most vulnerable, in a sense," he said.
"He's been, as we've seen, he's in this Russian prison, so we get to reinvent him in a sense. He gets to have a rebirth from what he had become … and I'm really interested in this resurgence of him," Harbour continued. "We get to explore a lot of threads in his life that have merely been hinted at that we get to see a lot more of. And there's some real surprises that you know nothing about that will start to come out in this and play big as the series goes on."
RELATED: 'Stranger Things' Season 4 Is the 'Darkest' One Ever, Says Finn Wolfhard
When does 'Stranger Things' Season 4 come out?
Harbour previously said on Jimmy Kimmel Live! that filming should be completed by August 2021. He didn't say when season 4 is expected to air, but his co-star Finn Wolfhard said he thinks it'll arrive in 2022.
We can't wait.