'Stranger Things' Season 4 Is the 'Darkest' One Ever, Says Finn Wolfhard
Stranger Things keeps getting better and better. The show, which follows a group of teenagers around whom supernatural events occur, started as a basic mystery and gradually became more intense and dramatic. But those past seasons don't have anything on what's coming next. To let actor Finn Wolfhard tell it, Stranger Things Season 4 will be the "darkest" one yet.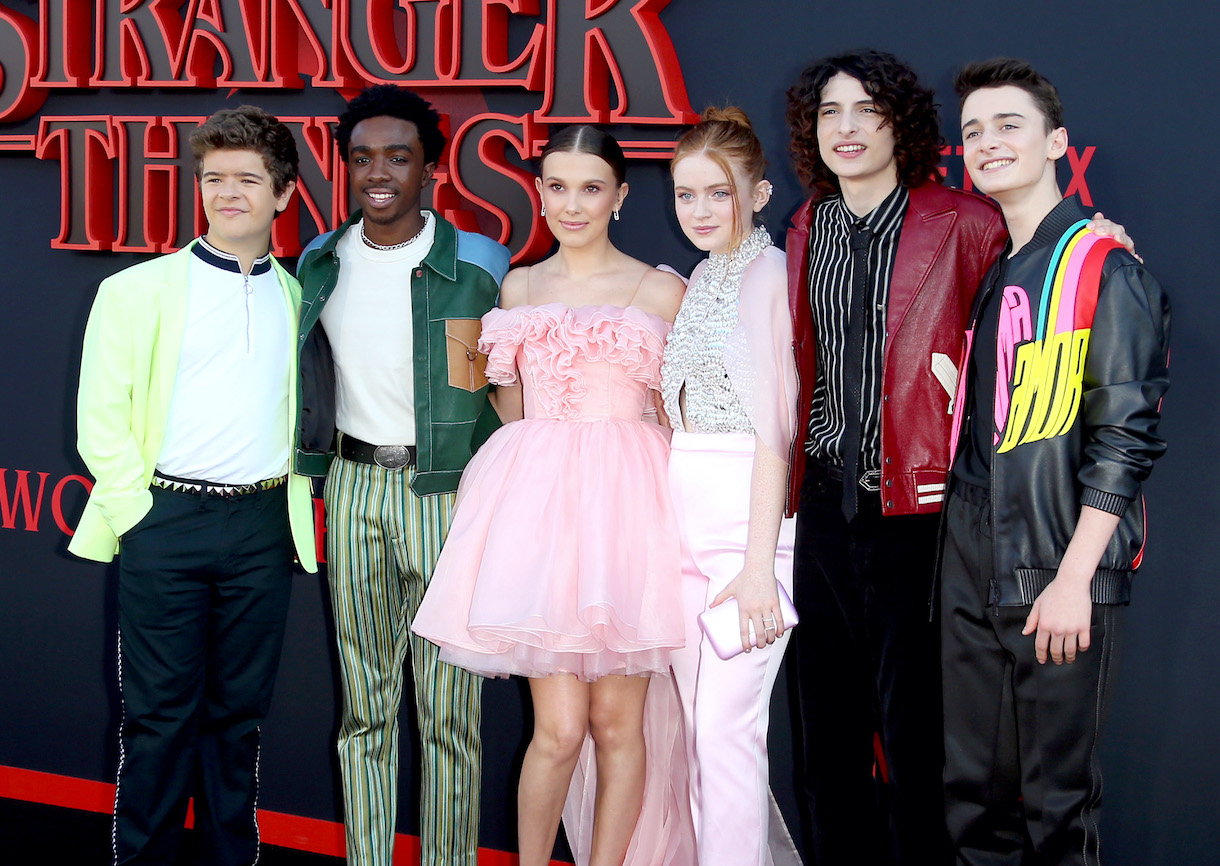 How 'Stranger Things' Season 3 ended
The season 3 finale of Stranger Things was enjoyable yet stressful. The group finally managed to close the hole to the Upside Down, but Jim Hopper had to sacrifice himself in order for it to happen.
As a result, Eleven, who is now powerless, moved in with the Byers. In the final moments of the show, they left Hawkins for an unknown location, but based on the grim looks on their faces, it seems it's a place far away.
What we know about 'Stranger Things' Season 4
After the show wrapped, Netflix released a preseason trailer teasing the next episodes. It revealed that Hopper somehow managed to survive the explosion. But he's being held in a Russian prison camp, which also houses a Demogorgon.
Of Hopper, the Duffer Brothers said in a statement (via Rotten Tomatoes): "It's not all good news for our 'American'; he is imprisoned far from home in the snowy wasteland of Kamchatka, where he will face dangers both human… and other."
Finn Wolfhard describes 'Stranger Things' Season 4 as 'the darkest season' yet
Offering more insight into what's to come, Wolfhard (Mike) said on CBC Radio's Q that the show will take a darker turn in season 4.
"Every season it gets darker," he began. "Really, I will say with Season 3 I was like, this is the darkest season that there'll ever be, like the exploding rats and everything. But really, Season 4 so far, it's the darkest season there's ever been. Every year, it gets amped up. Every year it gets funnier and darker and sadder, and everything. Every year, they amp it up." 
His comments echo what Gaten Matarazzo (Dustin) has said about the next season. He told Us Weekly in January: "I think most would probably say it's the scariest [season] out of the previous three, which I love because it's very fun to film." 
The show was supposed to have an earlier premiere in 2021 but, like many other productions, it faced delays due to the coronavirus (COVID-19) pandemic. Now, as Natalia Dyer (Nancy) told The Independent, it could be "a while" until new episodes come out.
It's devastating news, we know. But there's a bright spot in it, according to some crew members.
Executive producer Shawn Levy told Collider: "It impacted very positively by allowing the Duffer brothers, for the first time ever, to write the entire season before we shoot it and to have time to rewrite in a way that they rarely had before so the quality of these screenplays are exceptional, maybe better than ever."
From the sounds of it, it seems that when the does come back, it'll definitely be worth the wait.