'Stranger Things' Season 4: Jamie Campbell Bower Apologizes for 'Massive Red Herring'
Stranger Things Season 4 released plenty of promos leading up to the new episodes. Still, many details were kept close to the chest. Jamie Campbell Bower plays a soft-spoken orderly who worked in the Rainbow Room at Hawkins Lab. However, his character is far more complicated than that. Bower's character was listed as Peter Ballard, but that turned out to be a pretty big red herring.
[Warning: This article contains spoiler information regarding Stranger Things Season 4 Volume I.]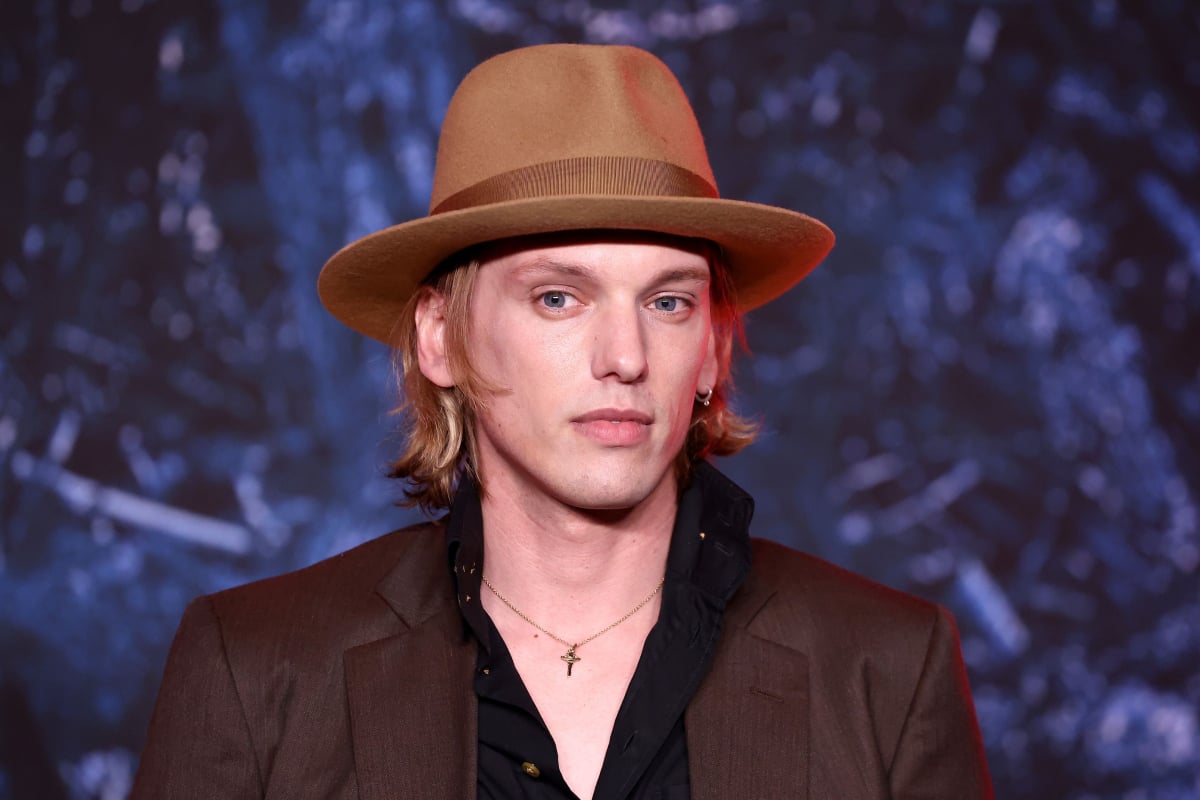 Netflix gave Jamie Campbell Bower's character a vague description
When Jamie Campbell Bower was first cast in Stranger Things Season 4, his character was listed under the ambiguous name Peter Ballard. According to Entertainment Weekly, Netflix described the character as a "caring man who works as an orderly at a psychiatric hospital. Tired of the brutality he witnesses day after day, will Peter finally take a stand?"
Bower has had his fair share of dark and supernatural roles in the past. He starred alongside Johnny Depp in the 2007 film Sweeney Todd and portrayed Caius in several of the Twilight films. Bower also took on the role of a young Gellert Grindelwald in several of the Harry Potter films.
Bower apologizes for 'massive red herring' in 'Stranger Things' Season 4
As it turns out Bower's character in Stranger Things Season 4 is much more than a kind-hearted orderly. His real name is Henry Creel, a child who was gifted with supernatural abilities. Henry used his powers to kill his mother and sister before slipping into a coma. When he awoke, he was under the control of Dr. Brenner. Henry became Brenner's first experiment on gifted children, earning him the name One.
Dr. Brenner implants a chip in One's neck to stifle his abilities. After befriending Eleven, he tricks her into removing the "tracker" and massacres everyone at Hawkins Lab. However, Eleven refuses to join One. They fight and she manages to defeat him and force him into the Upside Down, where he becomes Vecna.
Bower realizes that the initial announcement about his character was far from the whole. story. The actor told Entertainment Weekly, "I have no idea where the name Peter Ballard came from. I can only apologize to fans of the show for being part of such a massive red herring. I remember seeing it and being like, 'Okay, guys. Cheers! That's going to be a tough one if anybody asks me, but I'll just go with the party line.'"
Vecna will return in 'Stranger Things' Season 4 Volume 2
Stranger Things Season 4 will return with volume 2 on July 1, 2022. Without giving too much away, Bower gave fans a teaser that should get them excited for the final episodes of the season. "I'm going to toe the party line here. It gets bigger. If you thought that it was as big as it could get, it's not," he told Entertainment Weekly.
"It goes further, visually, story-wise, and emotionally for all the characters. It really is quite an explosive climax, let's say. I know lots of people have used the word explosive and scope and scale, but I do mean that. It goes a lot further and we get to know more as well. We learn a lot more as an audience in these final two episodes, as well."
Stranger Things Season 4 Volume 1 is currently streaming on Netflix.
RELATED: 'Stranger Things 4': Does Dr. Owens Have a Connection to Peter Ballard?