'Stranger Things' Season 4: Jamie Campbell Bower Doesn't See Vecna as a 'Villain' – Here's Why
Jamie Campbell Bower has effectively shocked Stranger Things fans with his recent comment. The actor plays the leading role of Hawkin's newest villain, Vecna, and Henry Creel/Peter Ballard. Playing the role of a heinous and grotesque villain takes a lot of preparation and going deep into the character's inner workings. For Stranger Things Season 4, Bower says he does not see Vecna as the big bad evil.
[WARNING: This article contains spoilers for Stranger Things 4 Volume I]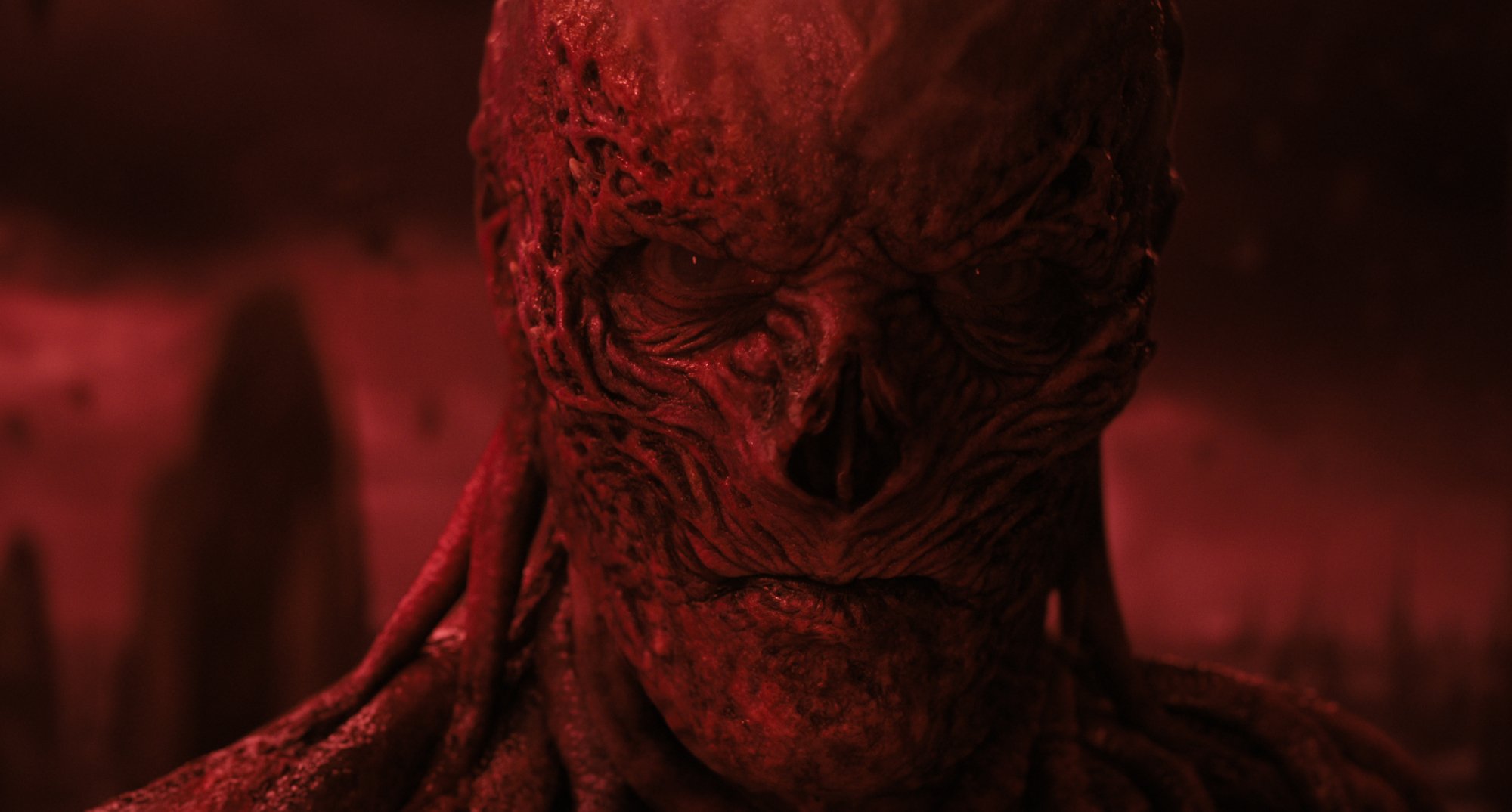 Vecna kills people in the most horrific way possible in 'Stranger Things' Season 4
Fans thought the character battled the worst of the worst, but nothing compared to Vecna. The character is named after the Dungeons & Dragons character introduced in the first episode. Vecna makes his first appearance when he hunts after Chrissy by infiltrating her mind.
But fans shielded their eyes when seeing the gnarly method in which he kills. Suspending the bodies into the air, Vecna uses his tentacle-like hands to engulf their heads. He uses his powers to crush their skulls and rip them of their lives. The result is broken, dried-up, and eyeless corpses.
But Vecna's story turns even darker when fans learn of his backstory. The kind orderly who helps Eleven in her memories, Peter Ballard, is, in fact, Henry Creel. Henry and his family moved to Hawkins for a fresh start, but it did not turn out that way.
A month after moving, dead animals appear and bizarre occurrences. Fans soon learn Henry becomes enraged by society and obsessed with time, developing powers. He, in return, murders his mother and sister. He is then taken by Dr. Brenner and becomes 001. Henry is also responsible for the Hawkins lab murder and was thrust into the Upside Down by Eleven and became Vecna.
Despite Vecna's evil ways, Jamie Campbell Bower thinks his 'Stranger Things' Season 4 character is not so bad
RELATED: 'Stranger Things': Duffer Brothers Reveal the Reason for Eleven's Broken Speech
Becoming Vecna on screen takes a long and rigorous process, especially for Bower. The actor had previously commented he had no idea about his character when he first auditioned. He went on a deep dive creating a detective board to figure it out.
On top of that, Bower needed to get into the right headspace for Vecna. The actor rarely talked to anyone or socialized during the pandemic. He also listened to dark music to become Vecna. It is safe to say that Bower understood his character on a deeper level. To Vanity Fair, Bower explains, "I love villains. And I love the villain in this show, but I don't see him as a villain. Obviously, he's our point of contention, as it were. But I never saw him as the villain because I understood him."
Unlike the rest of the main cast, Bower's role as Vecna/Henry Creel/Peter Ballard required a lot of layers of anguish and storyline.
"For Vecna, there's this deep, deep, deep resentment. It's his fuel, so I really had to tap into that, and I consider myself not somebody who holds onto resentment. So, digging that up from within me was quite a lot," said Bower to Variety. Bower may disagree with Vecna's killing method but somehow understands his pain.
Jamie Campbell Bower took inspiration from almost every horror character to evil wizards
RELATED: 'Stranger Things': The Subtle Clues Hinting at Will's Sexuality
The Duffer brothers wanted to create a horror experience for Stranger Things Season 4 and gave Bower some examples to work with. One of the biggest influencers was Nightmare on Elm Street's Freddy Krueger. Fans and the Duffer brothers geeked out seeing Robert Edmund play Victor Creel.
But Bower explains he looked into almost every villain or dark character on screen. It all started with sides from Hellraiser, and the Duffer brothers admit to using Pinhead as inspiration.
"That was my main source of inspiration. Everything bled out from there. I started with Dracula—both Christopher Lee and Claes Bang, the version that he did for the BBC, which I thought was amazing. And then Voldemort and Freddy Krueger. Even Pennywise was in there," said Bower. The actor also looked into head biblical figures like the story of Lucifer.
Safe to say, Bower did the job of bringing to life Vecna for Stranger Things Season 4 as he scarred the living daylight out of Millie Bobby Brown.
RELATED: 'Stranger Things' Season 4: Joseph Quinn Worried the Duffer Brothers 'Made a Mistake' Casting Him