'Stranger Things' Season 4: Mike Wheeler and Jonathan Byers Share 'A Lot' of Scenes, Says Finn Wolfhard
Mike Wheeler and Jonathan Byers have never shared very much screentime, but that looks like it might change in 'Stranger Things' Season 4.
Stranger Things Season 4 might not premiere until the summer of 2022, but the closer we get to the release date, the more tidbits of information we're learning about the season. Showrunners of the popular Netflix series released a lot of exclusive content on Stranger Things Day this year, and all of it stirred up some excitement. Now we're learning a little more about the storylines for this season.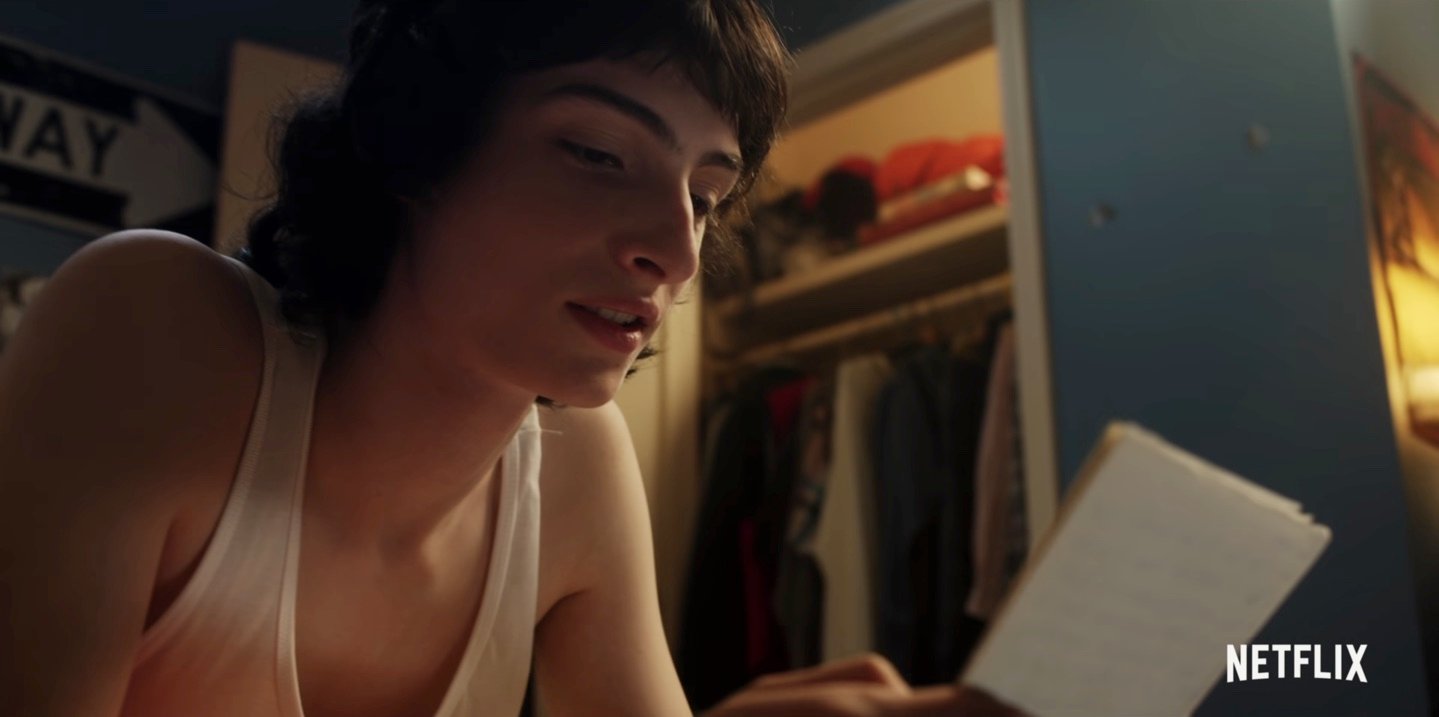 'Stranger Things' Season 4 partially takes place in California
The series takes us to someplace other than Hawkins, Indiana, for the first time. After the events of Stranger Things Season 3, the Byers family and Eleven pack up and move to Lenora Hills, California. The rest of the crew, including Mike, Dustin, Lucas, and Max, stay in Hawkins. But moving to California doesn't solve the issue of the supernatural beings and evil government agents trying to get to Eleven.
In the "Welcome to California" teaser released on Stranger Things Day, fans saw Eleven narrating a letter to Mike. She tells him she's "finally adapting" in a voiceover, but what viewers see on-screen tells a different story. Eleven has trouble fitting in, appears to have some bullies, and looks like she's missing Hopper. However, she says to Mike that "this will be the best spring break ever."
Finn Wolfhard says in 'Stranger Things' Season 4 Mike Wheeler spends a lot of time with Jonathan Byers
In true Stranger Things fashion, things take a hard left turn into chaotic. We don't know how long after Mike arrives in California things get crazy, but it probably doesn't take long. In a recent interview with The Washington Post, Wolfhard said that he and Charlie Heaton, who plays Jonathan Byers, share "a lot of scenes together," and it's given fans something to consider.
Previously, Mike and Jonathan haven't had much shared-screentime because they're usually on different missions throughout the series. However, Stranger Things Season 4 looks to change that. It also looks like fans will see another side of Mike in the upcoming season. According to The Washington Post, "Ross Duffer teased that Wolfhard portrays 'a more emotional Mike,' while Matt added, 'We shot this huge monologue with him toward the end of the production, and it's the best performance Finn's ever given. We gave him some big, really hard-hitting stuff this year. And he knocked it out of the park.'"
Audiences have watched Mike struggle with the loss of Eleven in Stranger Things Season 2, which was a much more serious side to his character. Meanwhile, in season 3, he tested his comedic acting skills as he dealt with teen angst and a romantic relationship with Eleven. Hopefully, the couple's relationship is much more stable in Stranger Things Season 4
'Stranger Things' Season 4 hits Netflix in the summer of 2022
Fans don't have much longer to wait for the new season. The release date for Stranger Things Season 4 lands in the summer of 2022. However, several fans have voiced their annoyance with the extra-long wait for the new season, and some went as far as to call the showrunners arrogant. Regardless of which side of the fence you fall on, Stranger Things Season 4 will be released eventually. In the meantime, you can catch seasons 1-3 on Netflix.