'Stranger Things' Season 4: Millie Bobby Brown's Favorite Scene Features Eleven Telling Mike, 'He Isn't Loving Her the Way She Wants to Be Loved'
The cast of Stranger Things has had their favorite scenes over the past few years. Millie Bobby Brown has revealed one of the moments from Stranger Things Season 4 Volume I that resonated with her. The scene has nothing to do with the battle to destroy Vecna but a personal one between Eleven and Mike and their relationship.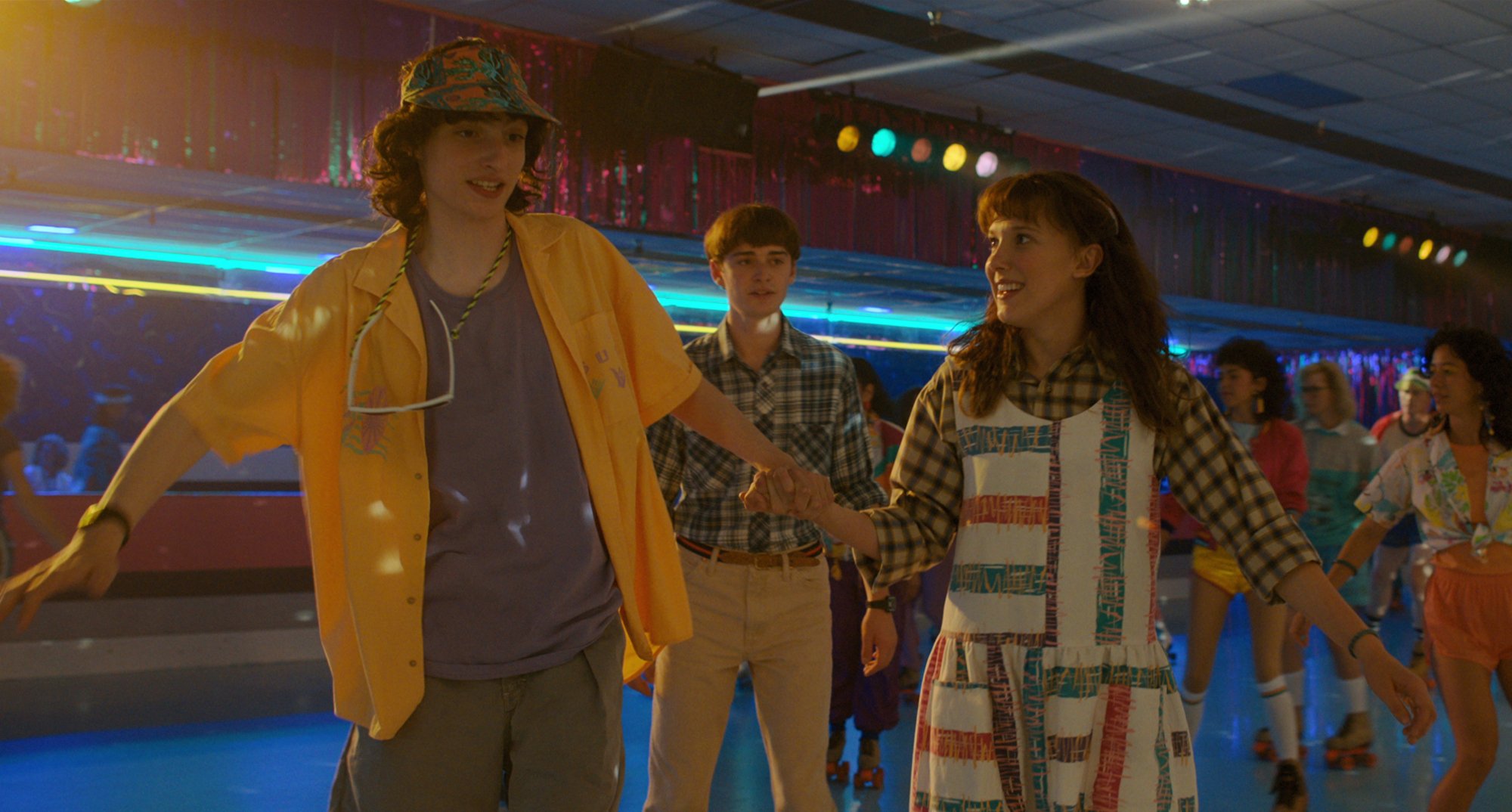 Mike and Eleven reunite in California in 'Stranger Things' Season 4
At the end of the third season, the Byers decide Hawkins is no longer a place they can survive. They also take Eleven with them. In Stranger Things Season 4, Eleven tries adjusting to high school life with only Will as her support system. But as she is not used to teenage social norms and still learning to grow up, she gets bullied.
The only things keeping Eleven afloat are Mike's letters and his trip to California for spring break. His arrival has Eleven putting up a fake facade for his sake. But for Eleven, there is something deeper going on in her relationship with Mike.
After Eleven punches her bully at the roller rink, she starts to think she is a monster and believes Mike does as well. In episode three, Eleven tells Mike she does not belong anywhere. She confronts him over his inability to say he loves her.
Millie Bobby Brown says the characters' scene in 'Stranger Things' Season 4 has a more profound context
RELATED: 'Stranger Things' Season 4: Jamie Campbell Bower Doesn't See Vecna as a 'Villain' – Here's Why
With Netflix, Brown talks fans through why the scene in episode three of Stranger Things Season 4 stood out to her and Eleven. In the scene, Mike tries to reassure Eleven that she is not a monster and that he "cares" for her. But Eleven does not see it that way and accuses Mike of being unable to say "I love you" in his letters.
Brown says the scene works as Eleven telling Mike, "he isn't loving her the way she wants to be loved." The actor feels the scene is "real and authentic," as it plays into the complexity of who Eleven is with the parallel of her being a regular teen.
"Is she worth it without her powers? Does he love her without her powers? Is she still the Superwoman in his mind?" explained Brown. But the actor feels the scene is emotional: "I think it shows a real, true girl dealing with her insecurities." Eleven later decides she must once again sacrifice herself to get her powers back to save the others.
Fans will see Eleven's solo evolution in Volume 2
RELATED: 'Stranger Things': Duffer Brothers Reveal the Reason for Eleven's Broken Speech
Fans understand both sides of Mike and Eleven's argument in Brown's favorite scene in Stranger Things Season 4. One fan on Twitter comments, "a character arc of mike learning how to not repress his feelings and a character arc of eleven realizing shes amazing on her own and doesnt need the approval from mike or anyone else would be my favorite outcome even if we dont get byler."
In an interview with Gold Derby, Brown breaks down Eleven's need to "stand on her own two feet" and what is in store for her in Volume 2.
"Because she has been so lonely in her life, and because she's felt so separate from the world, having this boy love her means a lot to her, " explains Brown. "I think she has a lot of abandonment issues, and she's very scared of someone not being there for her. In this case, it's Papa, in this case, it's Hopper. In this case, it's Mike. I think it's important or Eleven to stand on her own two feet."
Brown continues to explain the scene is a good scene "to let Eleven go. You know what if he doesn't love me, he doesn't love. I'm gonna go on my own journey, and if he supports me on that, then he'll love me. You get to really see that come together in Volume 2."
RELATED: 'Stranger Things' Season 4: The New Theory Speculating Eddie Munson's Sexuality