'Stranger Things' Season 4: Did Netflix Officially Confirm the Byers Family is in California?
Stranger Things Season 4 is getting closer every day, and while we still don't have a release date yet, Stranger Things Day is on Nov. 6, 2021, and stuff is happening. There's always been some excitement around the holiday, but this year seems to have everyone on pins and needles. Season 3 premiered in 2019, but due to filming delays caused by the coronavirus (COVID-19) pandemic, the wait for season 4 has been exceptionally long. However, Netflix is starting to drop a few bits of information here and there to tide fans over.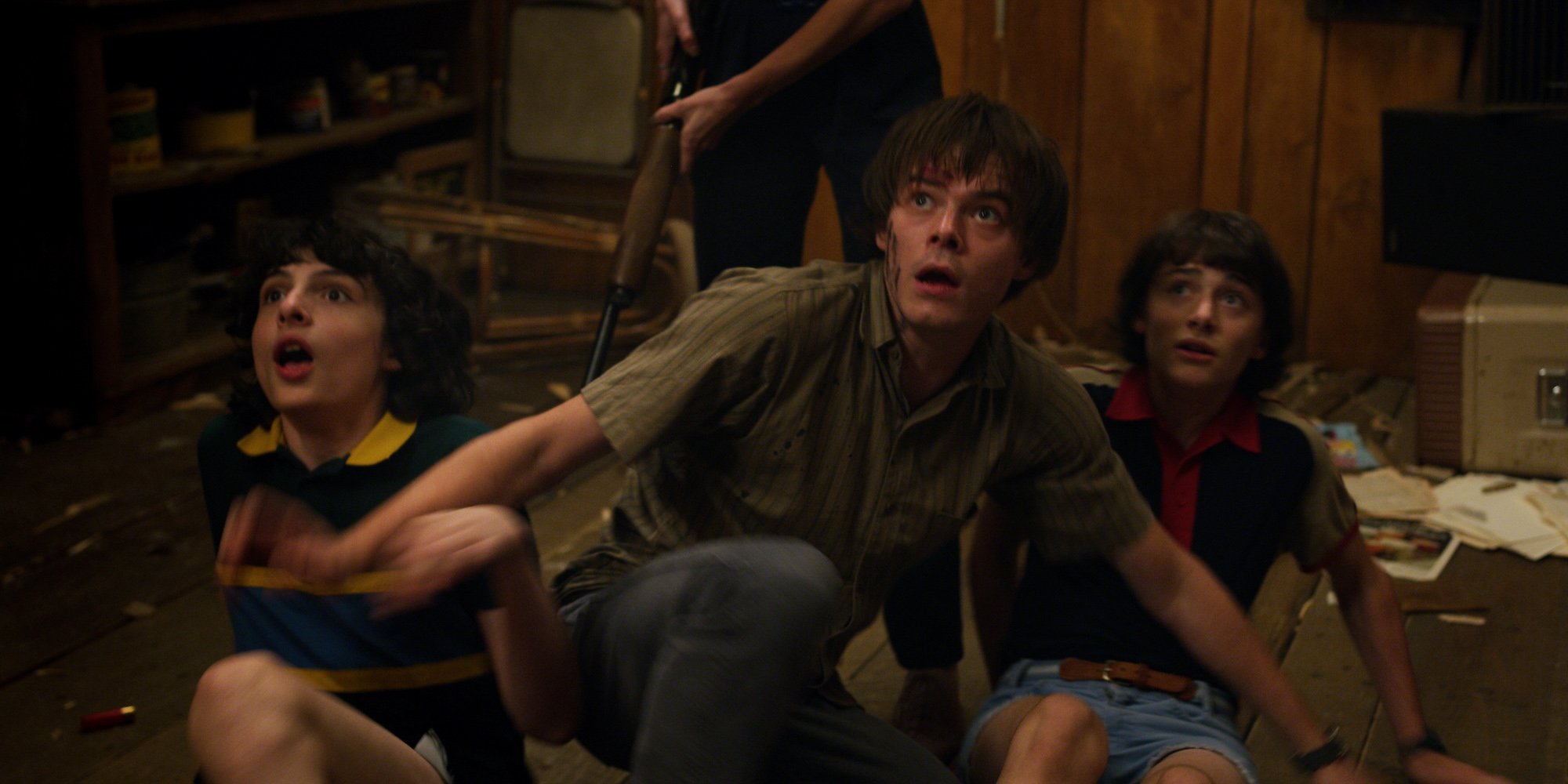 The 'Stranger Things' Twitter account has fans buzzing about California
Rumors swirled for quite some time about where the Byers family moved off to. When we last saw them in season 3, Chief Jim Hopper (David Harbour) was missing and presumed dead by those in Hawkins. Fans, however, saw in a teaser trailer that he's actually in some prison camp in Russia. 
To get away from all the heartbreak they suffered in Hawkins, Joyce (Winona Ryder), Will (Noah Schnapp), and Jonathan (Charlie Heaton) packed up their belongings along with Eleven (Millie Bobby Brown,) and moved away. It's never specified where they moved to. However, audiences could assume it wasn't within driving distance from Eleven and Mike's (Finn Wolfhard) interaction. So, where is the Byers family in Stranger Things Season 4?
On Nov. 4, 2021, the official Stranger Things Twitter account posted an image of what looks like a postcard from California. The post was captioned, "See you on Stranger Things Day brochachos," with the emoji of the "hang ten" hand signal. 
Clues the Byers family moved to California in 'Stranger Things' Season 4
At first glance, California doesn't seem like the state Joyce would move to because even in the '80s, the cost of living out there was significantly higher than in Middle America. The show has always implied that the Byers weren't wealthy, so it seems like a stretch she would pick there. However, there are plenty of clues leading fans to think this is their new home, and it looks like it was confirmed today with that tweet.
Other clues are pointing to California as their new home as well. We've heard several of the actors mention how Stranger Things Season 4 is returning to its horror roots. Finn Wolfhard recently said in an interview that the upcoming season was going to "freak people out." Plus, the teaser trailer released at Netflix's global fan event TUDUM gave us major haunted house vibes.
A YouTube channel titled Stranger Universe released a video in late 2020 and pointed out several reasons why California is a likely destination for the seemingly cursed family. We know the series leans heavily into '80s nostalgia and pop culture references. The Lost Boys starred Corey Haim, Keifer Sutherland, Jason Patric, and Diane Weiss, and the movie occurred in California with a similar dynamic. Weiss plays the part of a single mother living with her two sons in a town overrun by vampires. Creators Ross and Matt Duffer love their movie references. It wouldn't be all that shocking if Stranger Things Season 4 was incorporating head nods to The Lost Boys throughout the season.
Stranger Things Day might release exclusive content
It's not a stretch to think fans will get some exclusive content about Stranger Things Season 4 on Stranger Things Day. In the past, they've released teasers, episode titles, and more. There's no word on when any information will be announced. So, it looks like fans will need to keep their eyes peeled all day on Nov. 6.