'Stranger Things' Season 4: What We Know About the New Characters
Stranger Things Season 4 won't be available until some time in 2022, but thankfully fans have been given a few bits of new content to ponder over until then. In addition to the teaser trailers released in Feb. 2020, May 2021, and Aug. 2021, we now know the title of the first episode and the names of some new actors joining the series.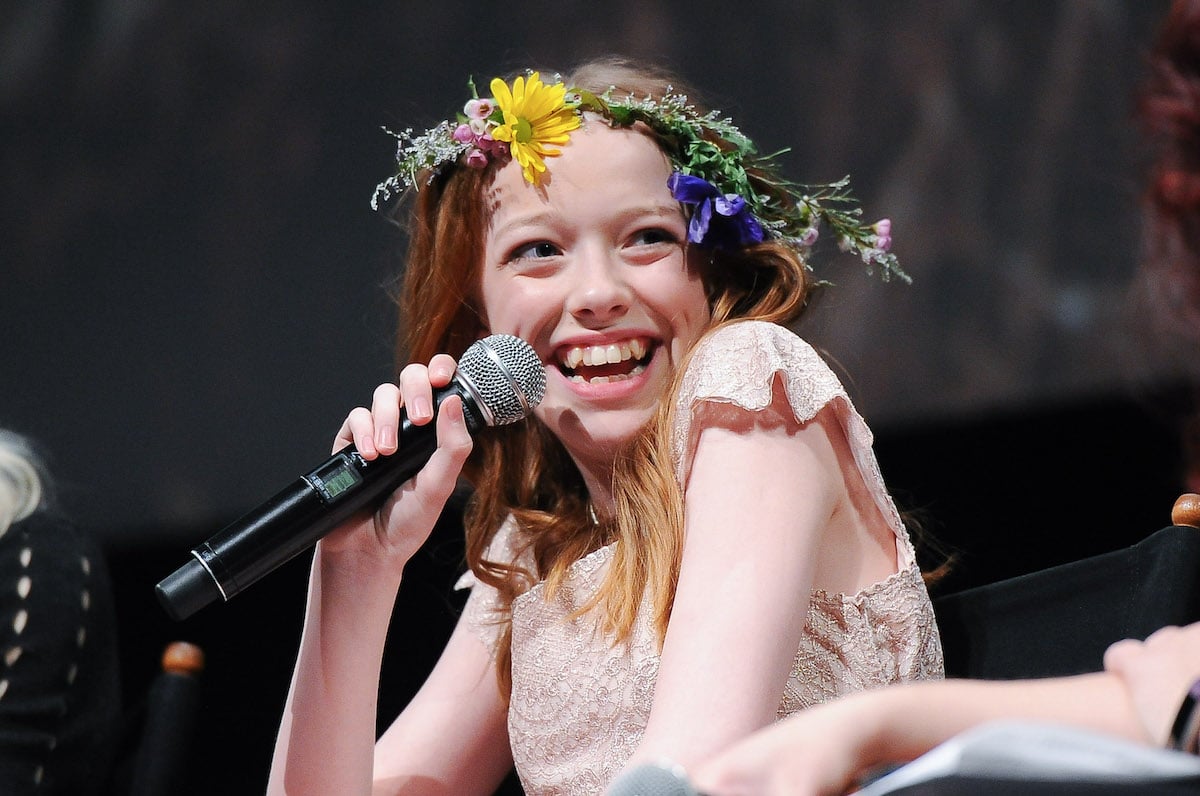 Amybeth McNulty will play Vickie in 'Stranger Things' Season 4
Fans of the show Anne With an E will recognize McNulty as the titular character from the series, but she'll be picking up a musical instrument for Stranger Things. She's been cast as Vickie and described as "a fast-talking band nerd and apparent love interest to one of the main cast."
Some fans believe the love interest might be Robin, played by Maya Hawke. Robin mentioned being labeled as a band dweeb in season 4, which could hint that she and Vickie met in the band, and the relationship progressed from there.
One Redditor thinks the matchup makes sense. "Robin mentioned that she was in band 3 different times in season 3… so I think it's fair to assume Vickie will catch Robin's eye."
Another fan on Reddit believes Will might be the one Vickie is attracted to. However, McNulty is 19, probably placing her character as a grade or two above his in school.
RELATED: 'Stranger Things' Season 4: The Hellfire Club is the Only Episode Title Released Yet
Grace Van Dien as a Hawkins High cheerleader and Miles Truitt as a Hawkins basketball star
Grace Van Dien has been tapped to play Chrissy, Hawkins High School's head cheerleader, but not all is what it seems. Apparently, this cheerleader has some skeletons in her closet, some of which will probably come to light at some point in the future. She's described as "the most popular girl in school," but maybe things are about to take a turn.
Myles Truitt, who starred as Eli Solinski in 2018's Kin, will portray Patrick. Patrick is "a Hawkins basketball star who has friends, talent, and a good life…until shocking events send his life spiraling out of control."
RELATED: 'Stranger Things' Season 2's Movie Easter Eggs
Fans get to meet a favorite guidance counselor
Regina Ting Chen will play Ms. Kelly. Kelly is a guidance counselor at the local high school, and she favors students who appear to be struggling. Chen is best known as Catherine Nakai from Queen of the South, but she also had roles in The Conjuring: The Devil Made Me Do It and The Falcon and the Winter Soldier.
Interestingly enough, the information about Ms. Kelly doesn't specify that she's a guidance counselor at Hawkins. This could mean she's a counselor at Will and Eleven's new school in the Byers family's new town. Will has had a rough few years being kidnapped and then possessed by two different monsters from the Upside Down. Could he reach out to Ms. Kelly if he's struggling at school?
From the trailers and the first episode being titled 'The Hellfire Club,' it looks like folks will get a closer look at what goes on in the halls of Hawkins High School or possibly a high school in the Byers' new town. Either way, fans are waiting on pins and needles for the new season of Stranger Things to drop. In the meantime, the first three seasons are there for rewatching on Netflix.