'Stranger Things' Season 4 New Teaser Breakdown – Vengeful Demon or Hungry Demogorgon?
If you haven't been keeping up with every last scrap of news about Stranger Things Season 4, the latest teaser released at Netflix's global fan event, TUDUM might have left you wondering what the heck you just watched. Why are we seeing a family in what appears to be 1950s Hawkins? Who are these people, and where are our main characters, dangit?
Don't worry. We can explain. Buckle in while we break down the latest teaser for the upcoming season.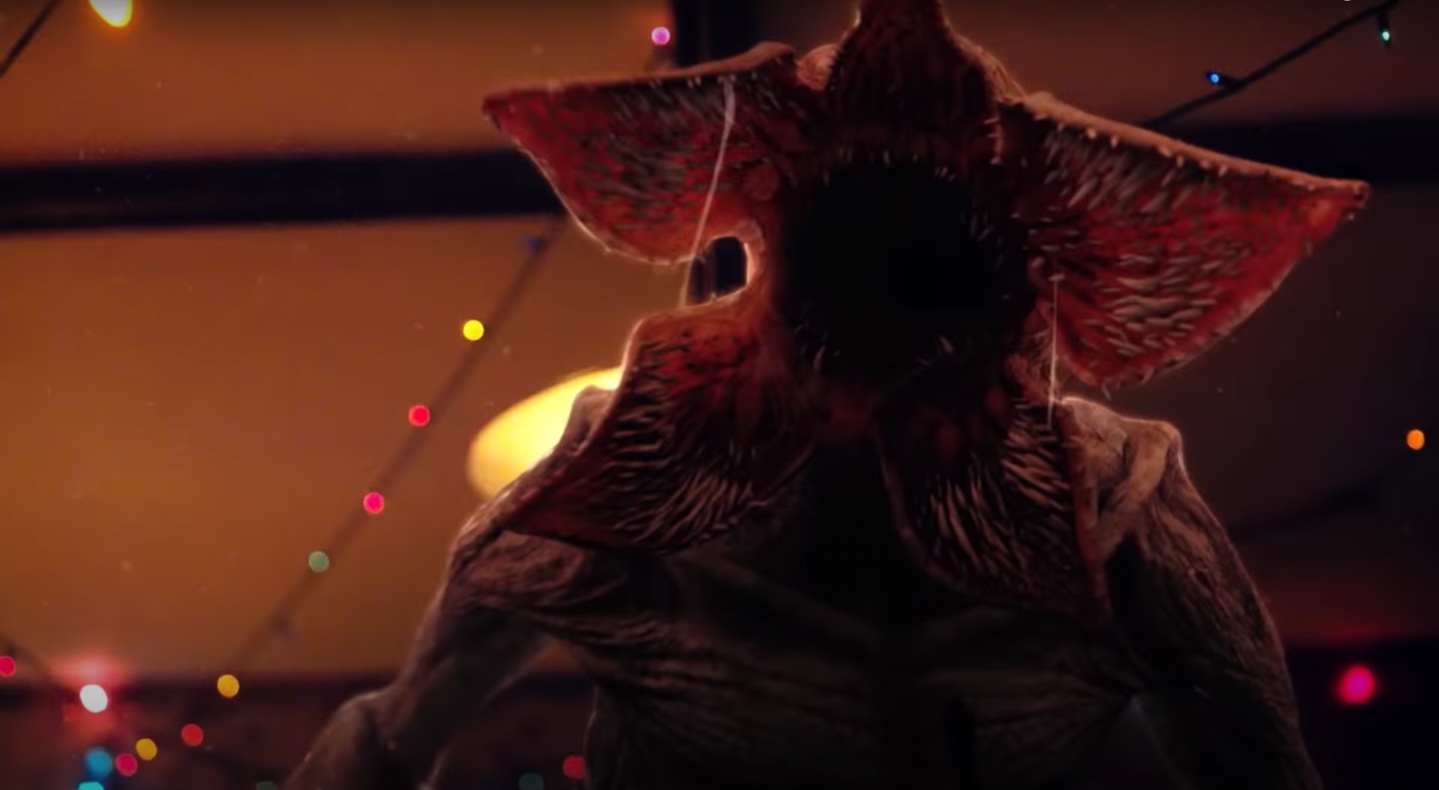 Who is this young family in 1950s Hawkins in 'Stranger Things' Season 4?
The teaser starts out with a young family getting out of their car to admire their newly purchased home while the velvety voice of Ella Fitzgerald serenades our ears with "Dream a Little Dream of Me." We know one of the earliest teasers told us we weren't in Hawkins anymore, but some of you might be wondering if we're even in the 1980s anymore.
We aren't, actually. This clip introduces us to new character Victor Creel. He and his family move to Hawkins in what looks like the early 50s. In the few clips, we see of the Creel family after they've moved into their home, they begin to notice strange sounds coming from above them. The lights in the house also start to flicker, which we all know is a telltale sign of something from the Upside Down lurking nearby. 
All of these scenes are a flashback to when he and his family first purchased the gorgeous Victorian home we see looming in the background. Back in the '80s in Stranger Things Season 4, Victor is now imprisoned in a psychiatric facility for murdering his own family. The teaser does give us a flash of Victor standing at the front door with the bodies of his two children lying on the floor behind him. But is he really to blame for his family's murders? We aren't so sure.
Why are Steve, Dustin, and more of the Hawkins crew snooping around the now-abandoned Creel home?
In the newest Stranger Things Season 4 teaser we see some of our favorite Hawkins residents in our next scene when they break into the abandoned Creel home. Steve Harrington (Joe Keery) asks, "Could you maybe clarify what sort of clues we're supposed to be looking for here?" He's speaking to Dustin, which hints at Dustin having at least some sort of idea as to why they're there.
We all know Dustin loves his research. How can we forget him running out of the Hawkins library while shouting about his "curosity paddles?" It's possible that Dustin stumbled upon some local newspaper images reporting on the Creel family murder. 
On Sept. 24, 2021, the Stranger Things Twitter account posted a 12-second clip of microfiche images of The Weekly Watcher. Several headlines reference the murder, which means the news isn't a secret. Some parts of the article are redacted, however. The bigger question is what made anyone wonder if the Creel family murders were somehow connected to the Upside Down. 
The grandfather clock has made an appearance in at least 2 teasers 
The grandfather clock we saw in the teaser trailer released on Aug. 6, 2021, and then in the newest teaser likely serves a bigger purpose rather than just telling time. In the latest Stranger Things Season 4 teaser trailer the clock suddenly appears covered in tentacles as the token ashy substance falls from the sky. This implies the clock has a connection to the Upside Down.
We don't know who spoke to the reporters from The Weekly Watcher, but whoever did it mentioned a "vengeful demon" and an "angry spirit." Fans could then assume whoever said those things experienced something firsthand or talked to someone who lived in the house and was told about these things. 
We can assume Victor went to trial for the crimes. This is another possibility for where reporters got those phrases to use in the headlines. If it was Victor, and if the grandfather clock is connected to the Upside Down, is there a chance that he's really describing the Demogorgon? We know the Demogorgon has no issues eating anyone in its path, so that part tracks. We can also guess that Victor had never seen one of these monsters before. It makes sense that he would describe it as a demon.
And if all of the above things pan out, then we think there's a possibility that the grandfather clock is actually a portal to the Upside Down. Absolutely nothing is set in stone. However, after a year of trying to decipher any clue the showrunners drop, we think this is a pretty good guess.
Stranger Things Season 4 debuts in 2022, so we won't know anything for sure until then. In the meantime, we'll be over here connecting all the dots with a corkboard and some red string.