'Stranger Things' Season 4 Poster 001 Shows an Imprisoned Hopper in Snowy Russia
'Stranger Things' Season 4 poster 001 hints at a gate to the Upside Down opening in Russia.
Stranger Things Season 4 poster has finally dropped, and things aren't looking good for Chief Jim Hopper. Netflix's billboard tweet yesterday sent fans into a frenzy, wondering what the message could mean. After Kyle Lambert, Stranger Things' illustrator, added the tweet to his Instagram Stories, many began to think the cryptic message hinted at an official poster for the upcoming season. It turns out they were right.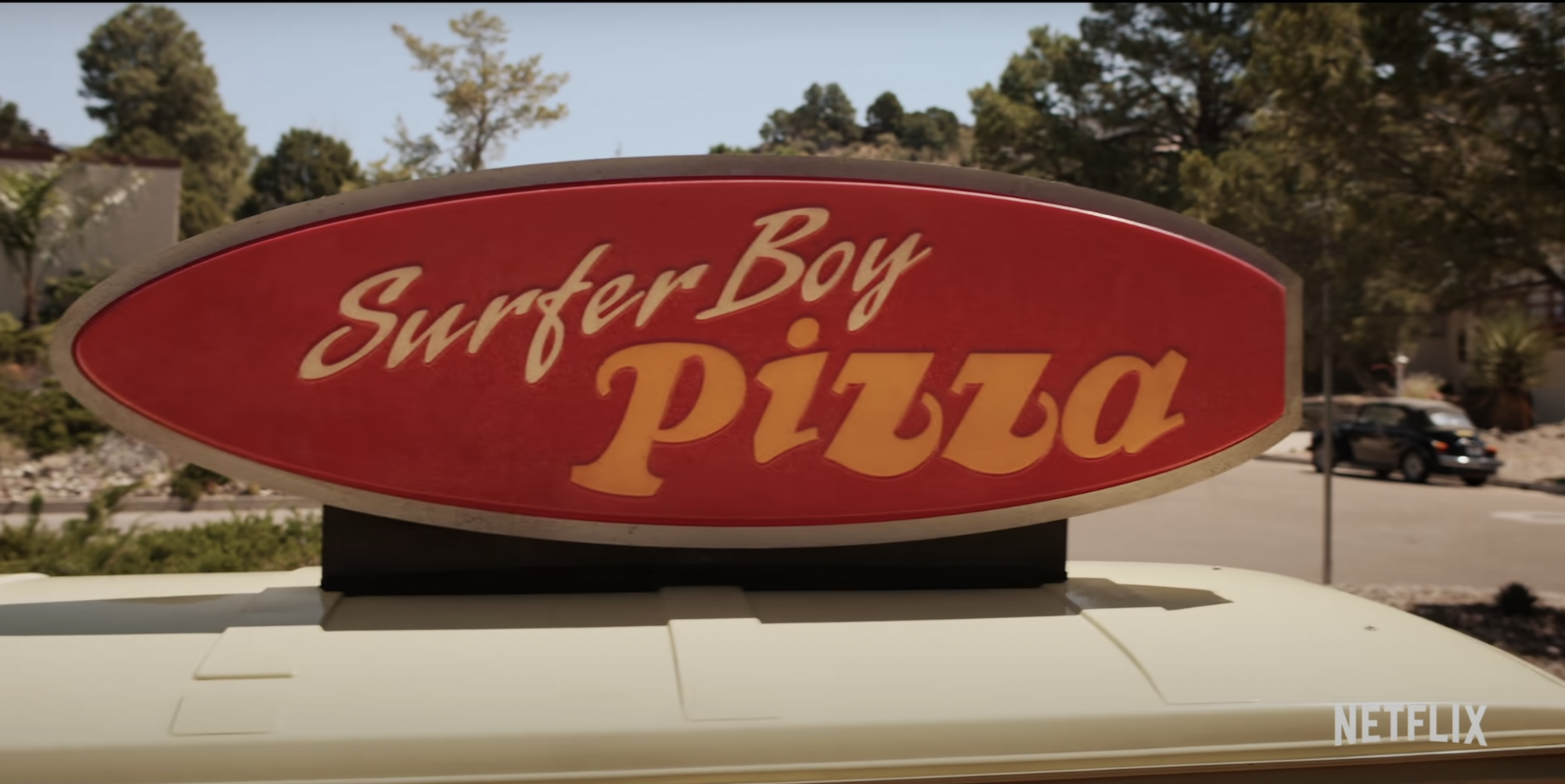 Netflix's cryptic tweet yesterday included 'Stranger Things Season 4's tagline
An image of a billboard tweeted out by Netflix yesterday held a message written upside down. A simple sentence that read, "Every ending has a beginning," whipped fans into action as they tried to decipher the clue. Some believed the sentence hinted that Stranger Things Seasons 4 and 5 would be the last in the series, and audiences are now entering the last part of the journey. Others believed this meant the release of the Stranger Things Season 4 poster loomed around the bend.
Of course, Netflix and the showrunners behind the series are known for vague clues and hints. Plus, with such an extreme delay between Stranger Things Seasons 3 and 4, the lack of content dropped by the platform has angered and annoyed fans. However, when both the official Stranger Things Twitter account and the Stranger Writers account replied to the tweet, it became evident that this was no random message.
'Stranger Things' Season 4 poster 001 focuses on Chief Jim Hopper
When we last left the residents of Hawkins, Indiana, in Stranger Things Season 3, Joyce Byers (Winona Ryder) and her sons, plus Eleven (Millie Bobby Brown), packed up and headed anywhere but Hawkins. After enduring nothing but monsters and secret government experiments for the past few years, the move made sense. However, Hopper wasn't as lucky. 
At first, it seemed as though Hopper died when closing the gate, but a mid-credits scene heavily hinted that the beloved police chief survived. In February 2020, a teaser trailer showed Hopper alive and not-so-well in snowy Russia.
The Stranger Things Season 4 poster singles out Hopper as he walks between Joyce and Murray in what looks like a Russian prison. He sports a shaved head, as viewers saw in a previous teaser. In front of him, a bright red area glows on the ground that looks suspiciously like a gate to the Upside Down. 
'Stranger Things' Season 4 poster doesn't include a specific release date
While many folks hoped the Stranger Things Season 4 poster would include a specific release date, that didn't happen. The Duffer Brothers remain tight-lipped about when fans can expect the new season other than a vague summer of 2022 timeline. When Netflix and showrunners announced the summer of 2022 timeline on Stranger Things Day, many fans expressed disappointment as they hoped for a spring release. Previous seasons of Stranger Things debuted close to the dates during the series. For example, Stranger Things Season 2 showed the kids of Hawkins enjoying Halloween, and the season premiered in October. Stranger Things Season 3 followed the kids over summer break and dropped on July 3, 2019.
For now, there's no word on the exact date fans can expect Stranger Things Season 4. However, it looks like more posters will arrive throughout the day. Stay tuned for updates here at Showbiz Cheat Sheet.