'Stranger Things' Season 4 Release Date Window May Have Just Been Leaked by Georgia Tour Company
Fans have waited over two years for the release of Stranger Things Season 4. On Stranger Things Day this year, we got word the upcoming season would arrive in the summer of 2022. While most fans were excited to have a general date to look forward to, many were disappointed that there would be a three-year gap between seasons. However, a tour company in Georgia may have just leaked some top-secret information.
UPDATE: Georgia Tour Company has now edited the caption and removed the specific release date information.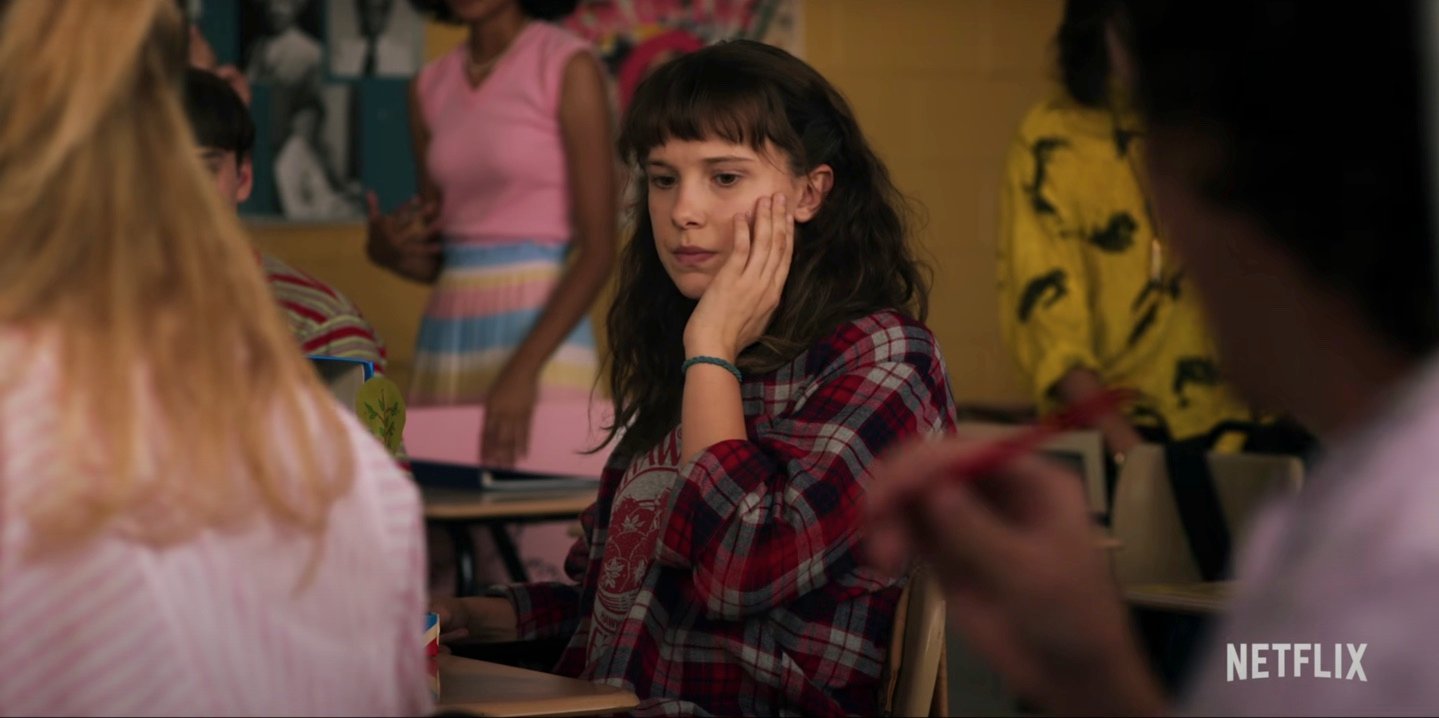 Why fans were disappointed with the 'Stranger Things' Season 4 summer 2022 release date window
With such a long wait between Stranger Things Seasons 3 and 4, excitement for the show is at an all-time high. When season 3 premiered, no one expected it to be years before we joined our favorite folks in Hawkins again.
The coronavirus (COVID-19) pandemic shut down production on a wide variety of films and television shows. Unfortunately, this included Stranger Things. After Stranger Things Season 4 released the first teaser trailer letting everyone know Chief Jim Hopper (David Harbour) was indeed alive in Russia, the pandemic hit. Filming didn't resume until months later.
However, once images for Stranger Things Season 4 began to leak online, some fans started to find clues they believed hinted at a spring release. In previous seasons, Stranger Things has premiered close to the time occurring in the series.
With season 2 happening around Halloween, the show premiered at the end of October. Season 3 involved the Fourth of July holiday and premiered on July 3, 2019. When fans saw April written on a poster in a photo from Stranger Things Season 4, many fans assumed we would see the show in the spring of 2022.
Stranger Things Day released quite a bit of extra content for fans to pore over this year. This included the episode titles for the upcoming season. Plus, we finally got a general release date window — the summer of 2022. 
Many fans felt like the series was taking too long. Some even felt the showrunners were being arrogant about it. However, many fans held out hope for an early summer release.
RELATED: 'Stranger Things': Why the Hit Netflix Series Wouldn't Work in Any Time Period But the '80s
A Georgia tour company's Instagram caption has fans curious
Georgia Tour Company, located in Senoia, gives fans glimpses of filming locations various shows use. From The Walking Dead to Stranger Things, the company offers experiences to fans who want to get a little closer to their favorite shows. Recently, two groups joined one of their tour guides as they traveled to filming locations like Hawkins Middle School and other areas seen in Stranger Things.
While the photos are great, it's the caption that really caught everyone's eyes. In the caption for the photo posted on Nov. 6, 2021, Georgia Tour Company wrote, "Looking forward to the release of season 4 in July 2022. We'll see y'all again soon!"
A July 2022 release for 'Stranger Things' Season 4 has not been confirmed yet
There's no confirmation of the 'Stranger Things' Season 4 release date from an official source. However, the information certainly sparked interest among fans in the Hawkins AV Club subreddit. The original poster pointed out that, as of now, this is all just rumor or speculation. For now, fans have to wait to find out just precisely when our friends from Hawkins return to our screens. Stranger Things Seasons 1-3 are currently streaming on Netflix.
RELATED: 'Stranger Things' Season 4: Fans Think 'A Nightmare on Elm Street' Inspired a Lot of the Upcoming Season