'Stranger Things' Season 4: Everything We Know So Far
Ever since the third season of Stranger Things wrapped, viewers have been waiting with bated breath for new episodes. The last season was one of the most-talked-about yet, attracting millions of viewers and smashing a Netflix viewership record.
It makes sense, then, that it was quickly renewed for another installment of episodes. But what are the details? Ahead, find everything we know about Stranger Things Season 4 — from the storyline to production details.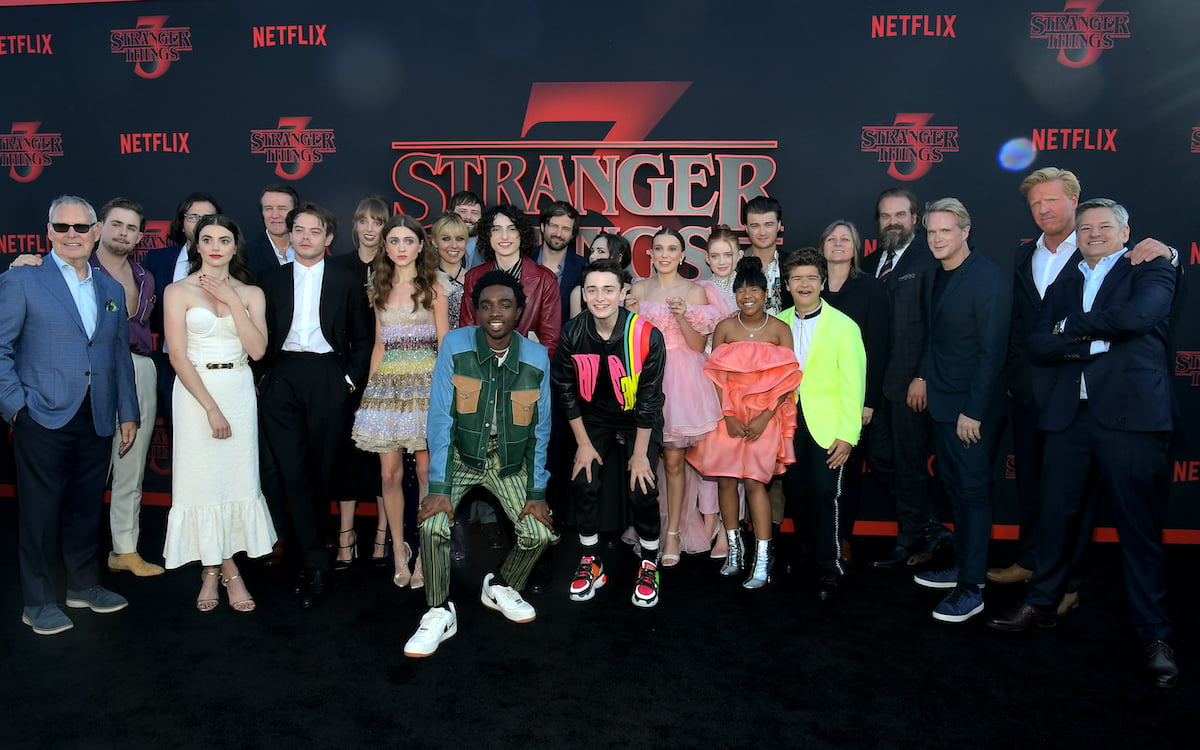 How 'Stranger Things' Season 3 ended
As you'll remember, Eleven and her peers faced off against the Mind Flayer — a goopy monster that rules the Upside Down. Things weren't going well for them at first, but Eleven used her powers to get the flayed Billy Hargrove to fight against the beast. He ultimately sacrificed himself to buy her and her friends more time.
While all of that was going on, James Hopper and Joyce Byers were fighting off Russians to gain access to a machine that could close the gate to the Upside Down. Unfortunately, Hopper got knocked between the machine and the wall, and couldn't be saved. With time running out, Joyce flipped the switch, causing a blast that closed the gate and seemingly killed him.
Months later, Eleven, who lost her powers during the battle, moved into a new house and city with Joyce and her kids, Jonathan and Will Byers. She also finally got a chance to read an old letter from Hopper, who, unbeknownst to everyone, has somehow survived the explosion. A season four teaser shows him working on a Russian base, where there's also a Demogorgon.
What will 'Stranger Things' Season 4 be about?
From the sounds of it, Stranger Things Season 4 will center Hopper. Speaking about the upcoming program, the Duffer Brothers issued a statement in 2020 saying (via Rotten Tomatoes): "It's not all good news for our 'American'; he is imprisoned far from home in the snowy wasteland of Kamchatka, where he will face dangers both human… and other."
"Meanwhile, back in the states, a new horror is beginning to surface, something long buried, something that connects everything…," the statement continued. "Season 4 is shaping up to be the biggest and most frightening season yet, and we cannot wait for everyone to see more. In the meantime — pray for the American."
All of your favorite characters seem to be returning, except Billy (Dacre Montgomery), of course. But there are also a lot of new faces on board.
Among them is Nightmare on Elm Street actor Robert Englund who, according to the Stranger Things Twitter page, will play Victor Creel "a disturbed and intimidating man who is imprisoned in a psychiatric hospital for a gruesome murder in the 1950s." The full list of new characters can be found here.
When does 'Stranger Things' Season 4 come out?
So far, Netflix has not unveiled an official release date for the fourth season of Stranger Things. Oftentimes, shows will release a new season around a year after its predecessor. But Stranger Things has followed its own path, dropping each of its seasons at different points.
TV Line previously reported that filming would begin in January 2020, but, like many other productions, it was shut down due to the coronavirus (COVID-19) crisis. Towards the end of the year, Netflix announced on Twitter that production had resumed, suggesting new episodes could be ready by 2021 or 2022. But again, there's no way to tell exactly.
Until the new season comes out, feel free to check out old episodes or read more of our Stranger Things coverage below.