'Stranger Things' Season 4: Sorry, but Joseph Quinn Is Not a Dungeons & Dragons Fan
Stranger Things has a running theme of using the popular Dungeons & Dragons when naming their horrible monsters. The new season continued with the naming of Vecna. While newcomer Joseph Quinn's character, Eddie Munson, is the leader of Hellfire Club in Stranger Things Season 4 Volume I, the actor is not well versed in the popular D&D.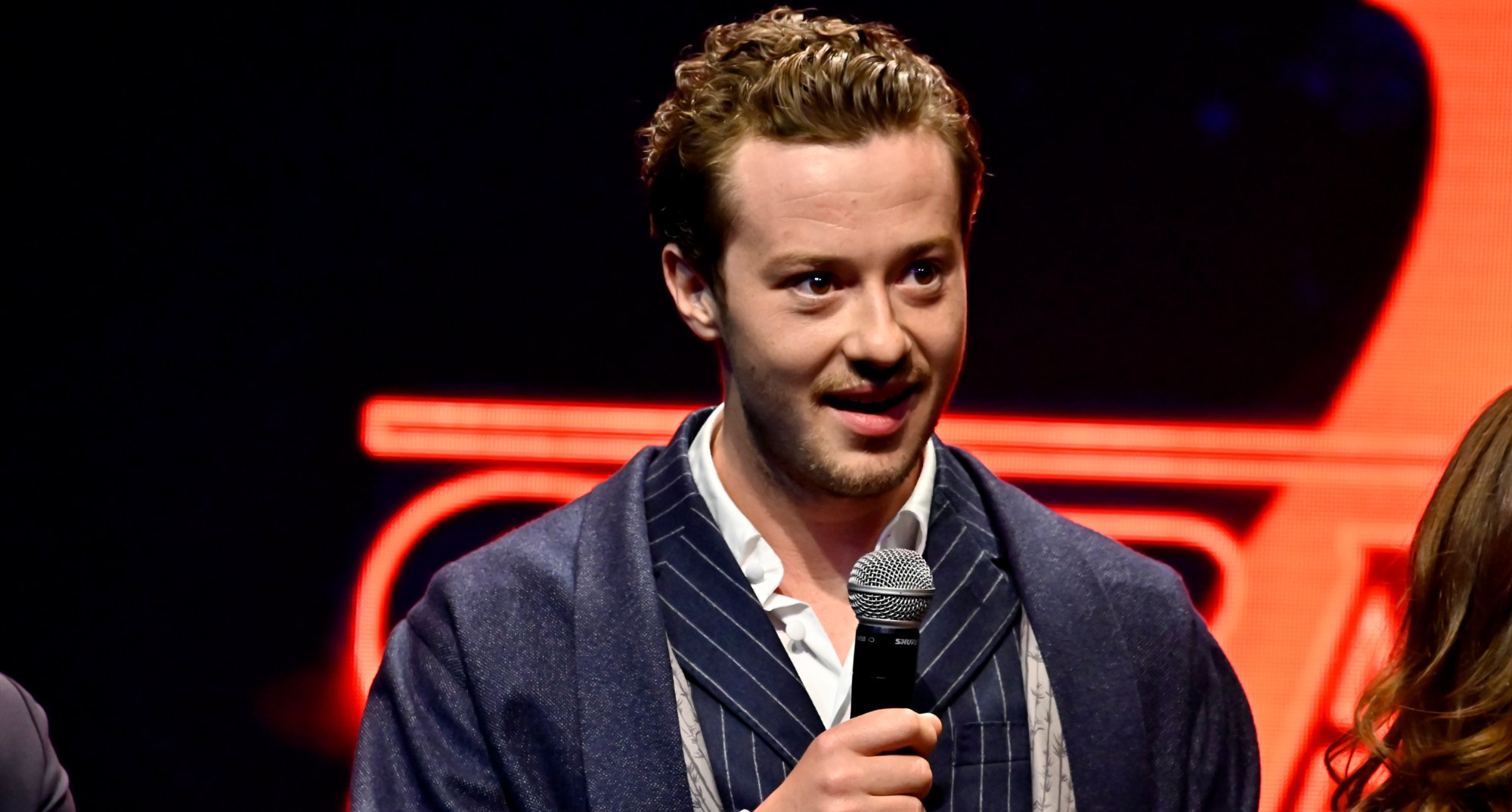 Eddie Munson is the hard rocker who is a die-hard D&D player
D&D is a role-playing game where players can create their own characters and embark on a fantasy journey made by the Dungeon Master. In Stranger Things Season 4, the new master is Eddie Munson. Everyone's new resident heartthrob. He is a high school senior and leader of Hellfire Club, which Dustin and Mike are a part of.
Eddie is a soft-hearted bad boy in the first episode of the season. Mike and Dustin are a bit afraid to let him know that Lucas will not be joining and are looking for a replacement. It just so happens that Eddie's grand quest for the club introduced the infamous immortal Vecna. It was a teaser for what was to come in the season.
Fans of the series have often wondered if the cast plays D&D in real life. After so many seasons, they have a good idea of the rules. But actor Quinn reveals his thoughts on the game.
'Stranger Things' Season 4 actor Joseph Quinn has respect for D&D players
RELATED: 'Stranger Things' Season 4: Does Eddie Munson Die in the Second Half? The Actor Hopes Not
Fans want to know everything about Quinn since his standout role as Eddie in the Stranger Things Season 4. The big question is whether or not the actor is also well versed in D&D like his on-screen character. In an interview with The Hollywood Reporter, Quinn will disappoint some fans.
Quinn was asked if he had any prior knowledge about D&D before filming or did he have to get a crash course. "You're assuming that I learn anything," comically teased the actor. "I bought the book, read a bit, and went, 'OK, this isn't going to happen.' All respect to the D&D community, it just didn't do anything for me."
But the actor was still open to learning and played D&D while doing press for the series in L.A. Despite not knowing much, Quinn was able to get invested in the game. "It's all depending on your Dungeon Master, and we had a great one."
The series cast got together as the Hellfire Club to go on a magical quest
RELATED: 'Stranger Things': The Subtle Clues Hinting at Will's Sexuality
D&D has a prevalent fan base long before the Netflix series. But it is safe to say that Stranger Things has put the game in the spotlight. Now fans expect many Easter eggs and get together with the cast to play D&D. As part of Netflix Geeked Week, the cast got together to play a game hosted by B. Dave Walters.
Taking part in the game are Gaten Matarazzo, Finn Wolfhard, Priah Ferguson, and Quinn. The event could have been the press Quinn was previously referring to. For the game, Quinn's character is Level 14 Tabaxi Ranger. To add a bit of fun, he named his character Joe Keery.
For an actor who does not have the biggest fondness for D&D, Quinn did a good job at keeping up with Walter's storyline. Who would not want to play D&D with the Stranger Things cast?
RELATED: 'Stranger Things' Season 4: The Series Paid Homage to Freddy Krueger With Victor Creel and Small Easter Eggs