'Stranger Things' Season 4 Volume II: The Finale's Official Runtime
Stranger Things Season 4 returns with volume II, which will consist of only two episodes. However, these episodes will be longer than an average episode of television. The Duffer Brothers previously teased that the season 4 finale will be especially lengthy. Here's the official runtime of the season finale, and what to expect from Stranger Things Season 4 Part II.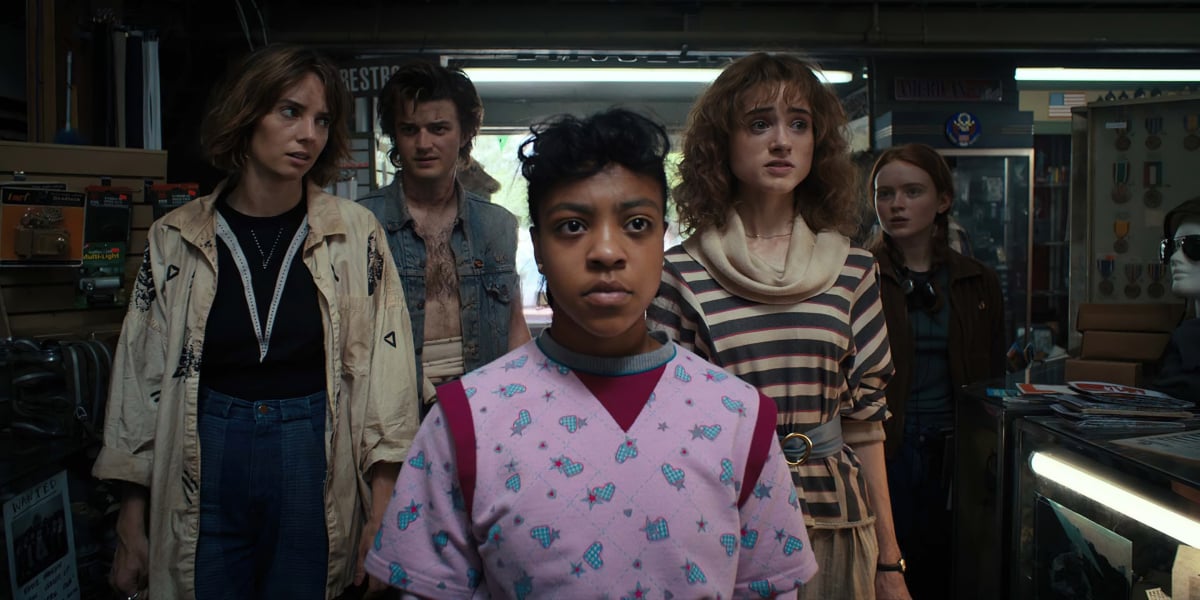 What is the 'Stranger Things' Season 4 finale official run time?
Stranger Things Season 4 is split into two separate volumes. Volume I dropped to Netflix on May 27 and consisted of seven episodes in total. Each episode was over an hour long. On July 1, Netflix will release the final two episodes of the season. Episode 8, titled "Papa" isn't the longest of the season, with a reported runtime of 1hr and 25 minutes.
However, the season 4 finale, titled "The Piggyback" comes in at a whopping 2 hr and 19 minutes, according to this Twitter post from the Stranger Things writers. The Duffer brothers previously referred to the season finale as a "long movie" while speaking with Tudum.
"There's an hour-long chunk in the final episode that just doesn't stop," Ross Duffer told Empire Magazine. "It's the most complicated thing we've ever attempted to do. [It's] all tension and dread, with a run-time that would be long even for a movie. Then – well, everything goes to hell…"
Here's why the episodes of 'Stranger Things' Season 4 are so long
Some Stranger Things fans weren't pleased with the long runtimes for each episode. "I gotta be honest these longer than an hour episode I feel like we've been seeing lately are just too long. I mean I only have so much time in the day," one Reddit user wrote. Of course, other fans were delighted by the hefty episodes.
The Duffer Brothers explained to Tudum why each episode of Stranger Things Season 4 is so long. "Looking back on it, it makes sense," Matt said, "because season 3 was pretty light on plot compared to this year."
"It's, like, quadruple the amount of plot," they continued. "We have more characters, they're spread out and, in order to get across the story that we wanted to but also not lose sight of the characters, to give each character their moment [and] each character relationship the kind of emotional depth it wanted or craved, we just needed the length."
The 'Stranger Things' characters take on Vecna in the final episodes of season 4
The trailer for Stranger Things Season 4 shows the characters in a van, seemingly preparing for battle. The Duffer brothers previously hinted that the kids take the offensive attack against Vecna in the final episodes of season 4.
"One of our favorite things in horror films is seeing our protagonists be proactive," Ross revealed to Empire Magazine. "You know in The Lost Boys when they decide to go after the vampires? It's fun to see people come up with a plan and try to outsmart the villain. That's what Volume 2 is about. But of course, not everything goes to plan…"
All episodes of Stranger Things are currently streaming on Netflix.
RELATED: 'Stranger Things' Season 4: Will Nancy and Steve Get Back Together?