'Stranger Things' Season 4: Watch Millie Bobby Brown, Maya Hawke and More In the Table Read Video
Netflix's '80s style 'Stranger Things' Season 4 table read video features Millie Bobby Brown, Maya Hawke, Winona Ryder, David Harbour & more.
There was no doubt that Stranger Things would return for a fourth season. There were plenty of doubts about which characters would be back, although Millie Bobby Brown was a given, and Netflix cleared up another big one in their Season 4 teaser trailer. On March 3, Netflix shared a video of the Stranger Things cast reuniting for the first table read of the season.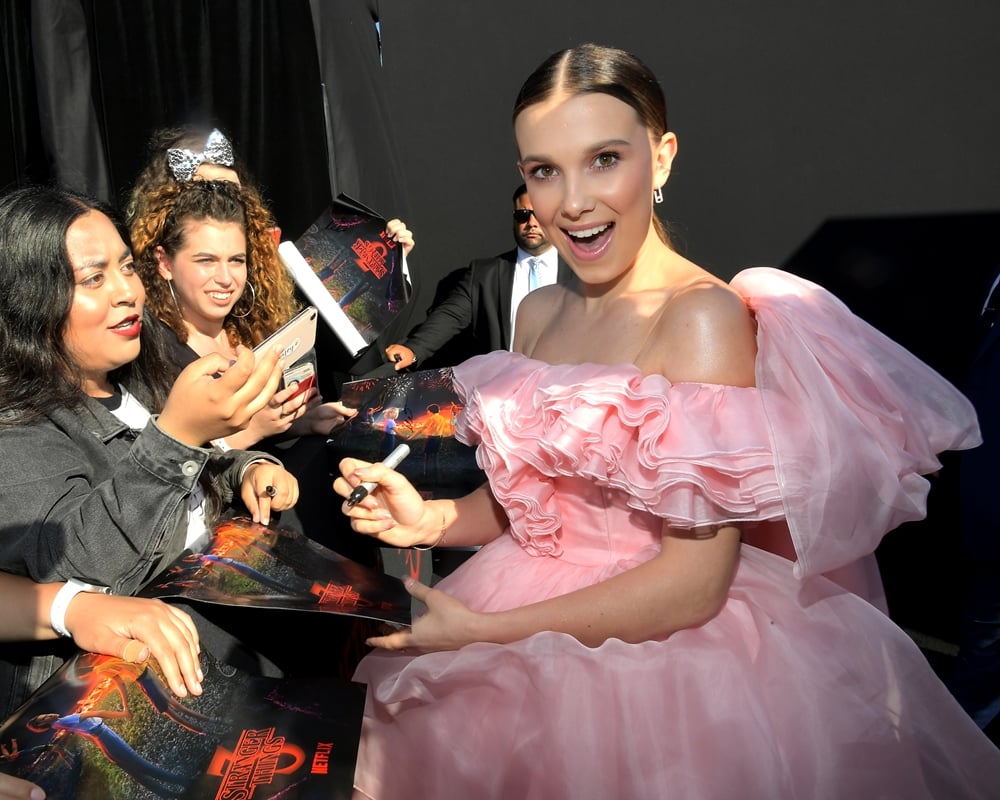 Of course, the video didn't reveal any of the dialogue from that script. That's still a secret. However, you can see Stranger Things stars like Brown, Maya Hawke, Finn Wolfhard, Gaten Matarazzo, Sadie Sink, David Harbour, Winona Ryder, Brett Gelman and more in the video below. 
Where 'Stranger Things' left off
Spoiler alert if you have not caught up on Stranger Things Season 3 yet, but if you haven't then why are you reading a Season 4 article? Here is where the Season 3 finale left things.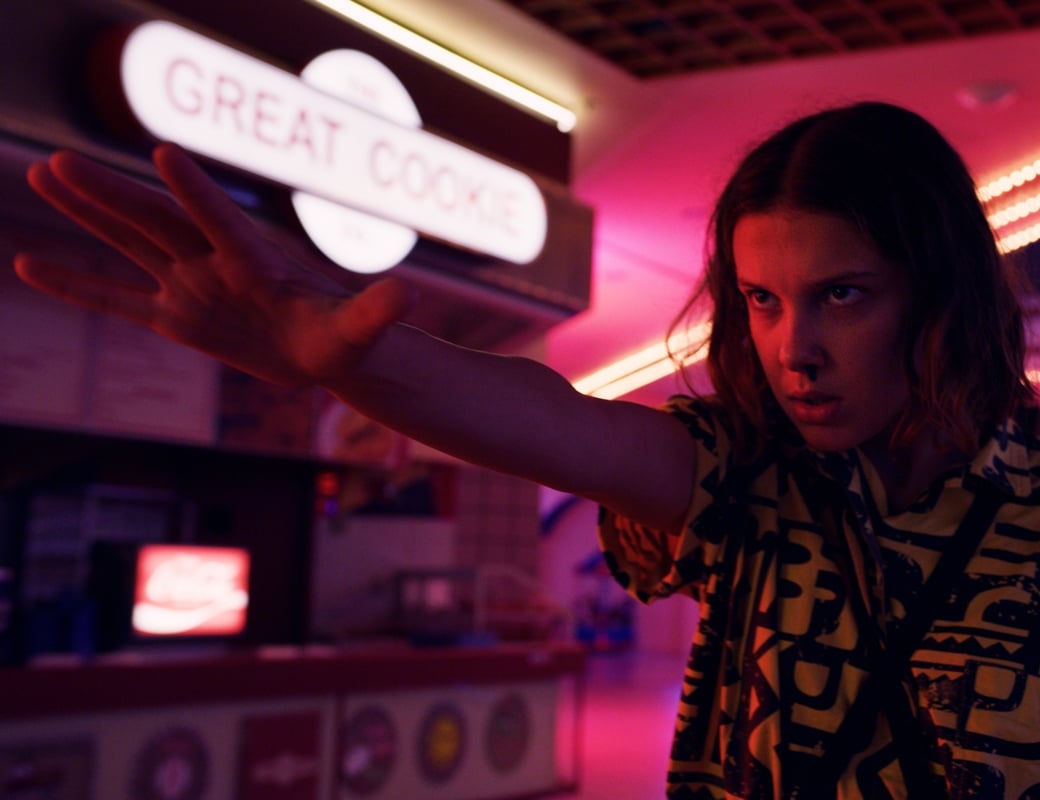 The kids led a standoff at the Starcourt Mall, which had caused problems for Hawkins businesses anyway. Eleven (Brown) has lost her powers. Joyce (Ryder), Hopper (Harbour) and Murray (Gelman) went to the Russian base and blew up their interdimensional portal. Hopper seemingly sacrificed himself, but guards in a Russian prison referred to "The American" and the Stranger Things Season 4 teaser shows him working a Russian chain gang.
The 'Stranger Things' Season 4 table read
Whenever the writers complete a script, the cast reads it sitting around a table. This is a way for the producers and directors to make sure the dialogue flows and makes sense. They can go back for rewrites and changes if needs be. It is also a chance for the cast to get a feel for the episode before they memorize their lines and perform it for the camera. 
The one minute video opens with Caleb McLaughlin leaving his trailer. Harbour and Wolfhard reunite with a hug. Hawke has a name card around the table, thus confirming Stranger Things Season 3 newcomer Robin Buckley is in the season premiere. Wolfhard is manning one camera, but someone else is obviously filming him filming other people. Matarazzo jokes, "No videos." 
Sadie Sink speaks
A few of the Stranger Things cast members say hi or other single words as the camera catches them preparing. Sink, who plays Max, introduced in Season 2, says the most.
"Oh my God, it's happening," Sink said. "We are at the Stranger Things Season 4 table read."
The VHS references in the 'Stranger Things' table read video
The Season 4 video adds VHS style distortion even though it's filmed in vertical mode like a 21st century cell phone. Many Stranger Things fans would only ever experience VHS through the '80s set show but many of us lived through the camcorder era.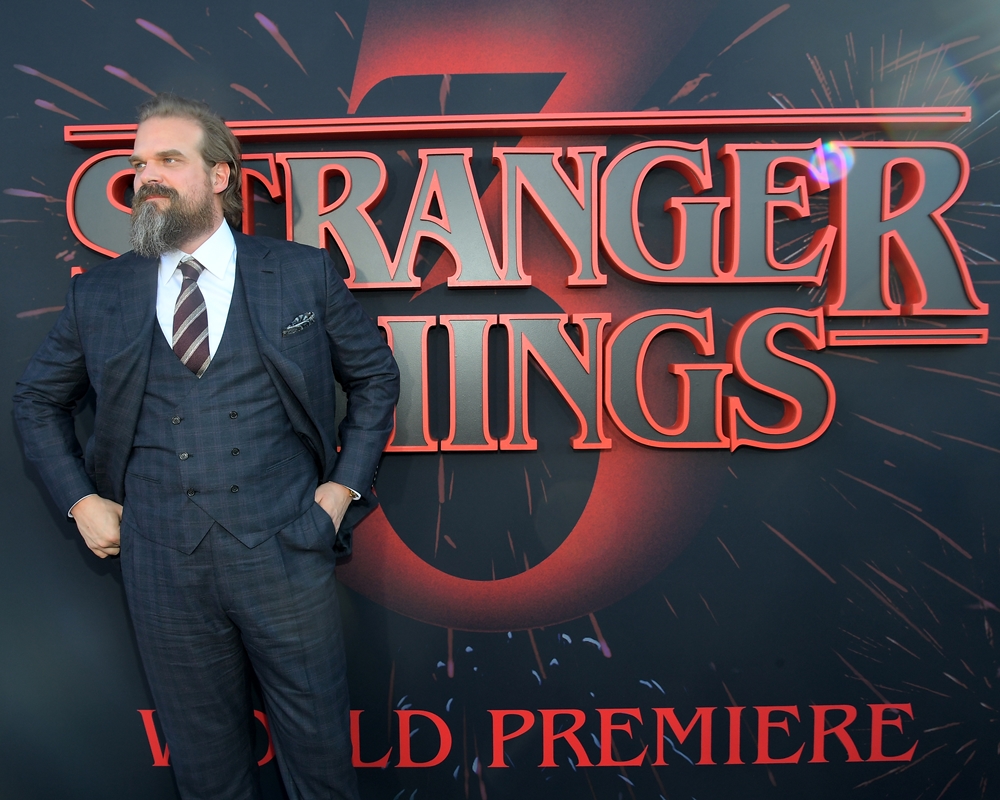 The LP in the lower left corner refers to the recording mode. VHS tapes could last two hours on the highest quality SP mode or six hours in the lowest quality EP or SLP mode. LP lasts four hours with medium quality. You also see the word Play with the play icon in the top left corner for the duration of the video. The Netflix logo is all new. 
Netflix has not announced the premiere date for Season 4 of Stranger Things. Season 3 premiered on July 4 weekend 2019, after a delay from the fall of 2018. Coming exactly one year later in summer 2020 would be great, but Stranger Things takes time so we'll see.