'Stranger Things' Season 4: What Time Will Netflix Release the First Episodes?
Stranger Things Season 4 premieres next week on May 27, 2022, after nearly three years. The show picks up six months after the Byers, plus Eleven, moved to California to escape the horrors of Hawkins, Indiana. While it's safe to say that all fans know the release date, some might be confused about what time the episodes drop. So, what time will Netflix release Stranger Things Season 4? Here's what we know, along with a few things audiences can expect in the new season.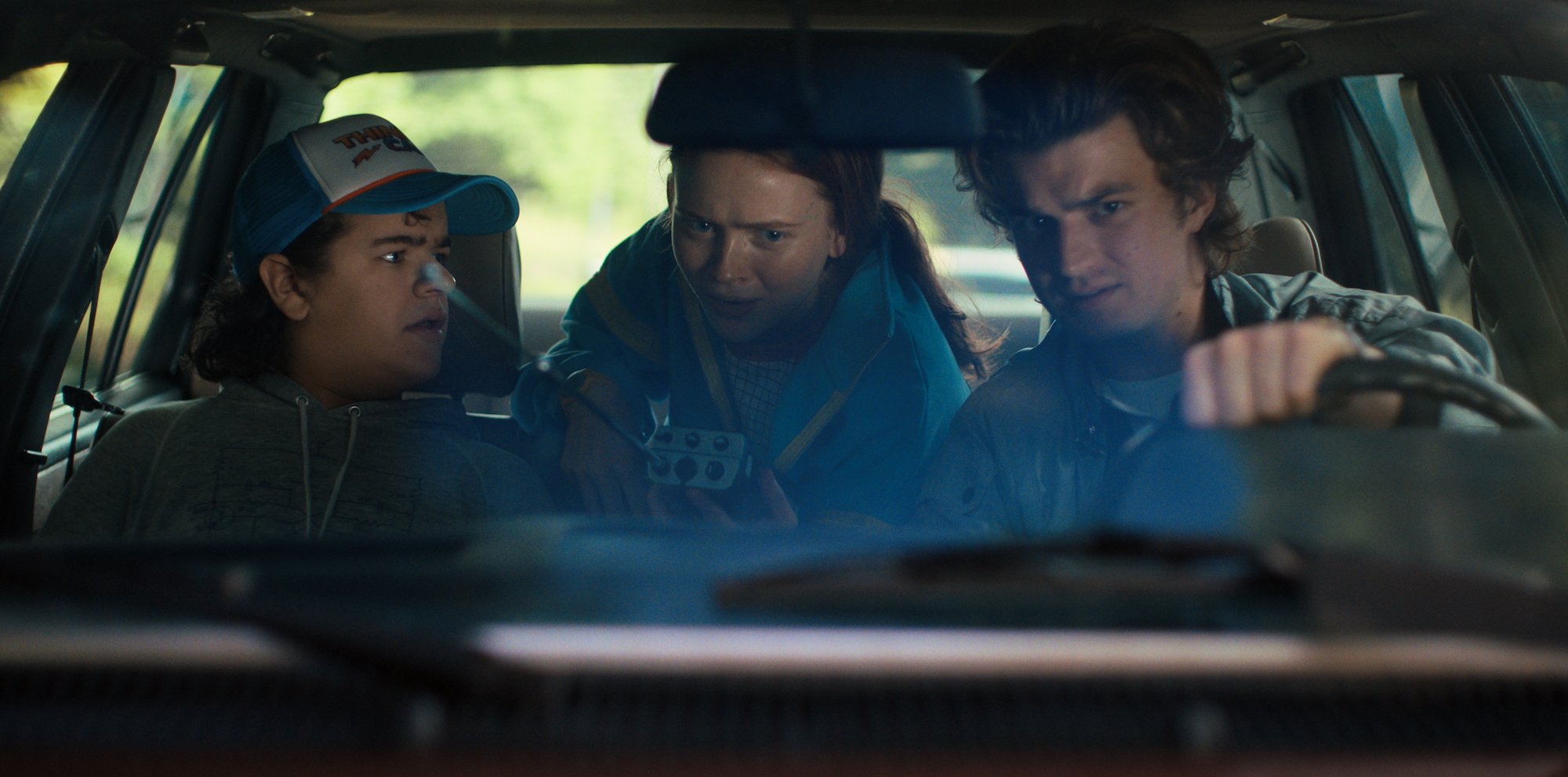 What time will Netflix release 'Stranger Things' Season 4?
Stranger Things fans are more than ready for the return of their favorite show to Netflix. While Netflix has given us plenty of content to pore over in the last couple of months, the streaming platform hasn't always been this generous with information about Stranger Things Season 4. However, now that we've almost made it to the finish line, fans are making plans for watch parties and setting alarms in anticipation of the new season.
Netflix sticks to a regular schedule for all of its releases, and Stranger Things Season 4 is no different. Netflix will release Stranger Things Season 4 at 3:00 a.m. EST worldwide. However, don't plan on watching the entire season on that date. The show's creators, Ross and Matt Duffer, announced in February 2022 that they split Stranger Things Season 4, with part 1 premiering on May 27 and part 2 dropping on July 1.
RELATED: 'Stranger Things' Season 4 Is the Duffers' 'Game of Thrones' Season in More Ways Than One
The upcoming season introduces fans to several new characters
Every season of Stranger Things introduces us to new characters, and Stranger Things Season 4 continues the streak. The show added Eduardo Franco, Joseph Quinn, and Jamie Campbell Bower as series regulars. Plus, actors Logan Riley Bruner, Grace Van Dien, Mason Dye, Myles Truitt, and Amybeth McNulty appear in an episode or two.
Eduardo Franco plays Argyle, Jonathan's new best friend in California. Showrunners describe him as a stoner, so we suspect Franco brings a bit of comic relief to the otherwise dark season. Quinn snagged the role of Eddie Munson, the leader of Hawkins High School's Dungeons and Dragons club, The Hellfire Club. Munson supposedly finds himself at the center of the horror in the small town in Indiana. As for Bower, Netflix describes his role of Peter Ballard as an orderly tired of the "brutality he witnesses day after day."
How many episodes in 'Stranger Things' Season 4 Part 1?
With the Duffers splitting Stranger Things Season 4 into two parts, some might wonder how many episodes will Netflix release in part 1. The streaming giant has yet to confirm how many episodes are included in part 1, but almost everyone expects showrunners to do a 5/4 split. That gives fans five episodes to analyze while they wait five weeks for the second half of the season.
The Duffers also revealed that they plan to end Stranger Things with five seasons. This hints that folks should expect pretty big cliffhangers with the end of season 4, not unlike Hopper's presumed death at the end of season 3. For now, fans only have a few more days to wait before they can dive into Stranger Things Season 4 themselves.
For more on the entertainment world and exclusive interviews, subscribe to Showbiz Cheat Sheet's YouTube channel.
RELATED: 'Stranger Things 4' Merchandise is Already Hitting the Shelves if You Want to Get Stocked Up for Summer