'Stranger Things' Season 4: Why Demobats Might Be One of the Creatures the Kids Fight Off
'Stranger Things' Season 4 has the opportunity to introduce us to a handful of new monsters from the Upside Down, but this is why we think it's going to be Demobats.
Stranger Things Season 4 premieres in just a few weeks, but theories surrounding what exactly goes down in Hawkins this time are still up in the air. The show's creators, Ross and Matt Duffer remain tight-lipped about most of the details regarding season 4. We've already discussed the possibility of Demospiders, but now let's take a look at the potential for Stranger Things Season 4 to bring us Demobats.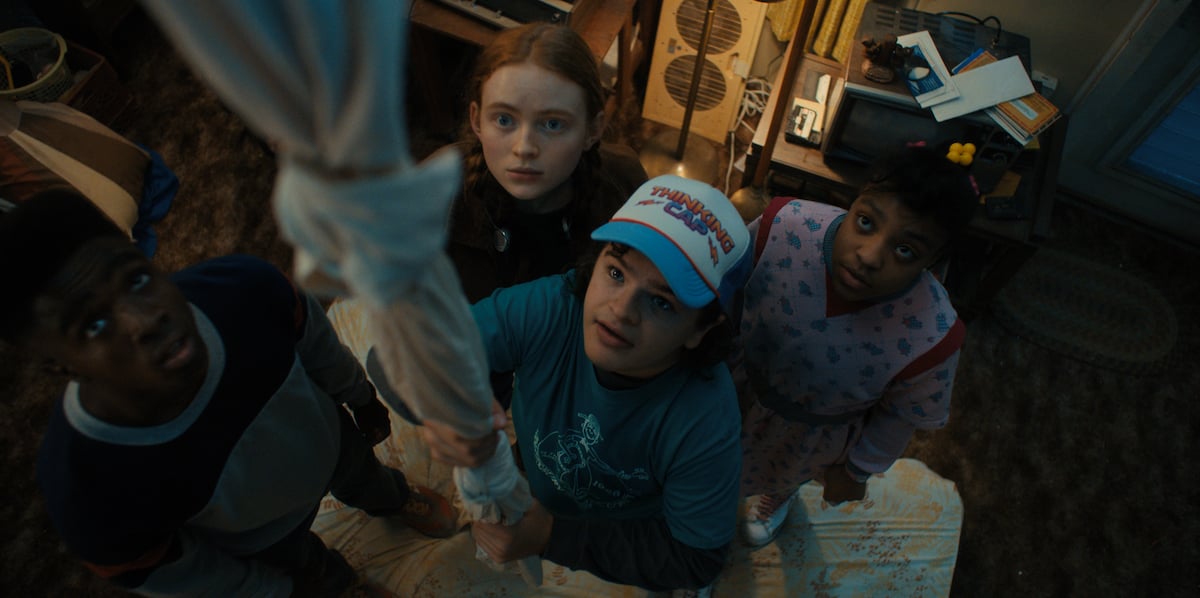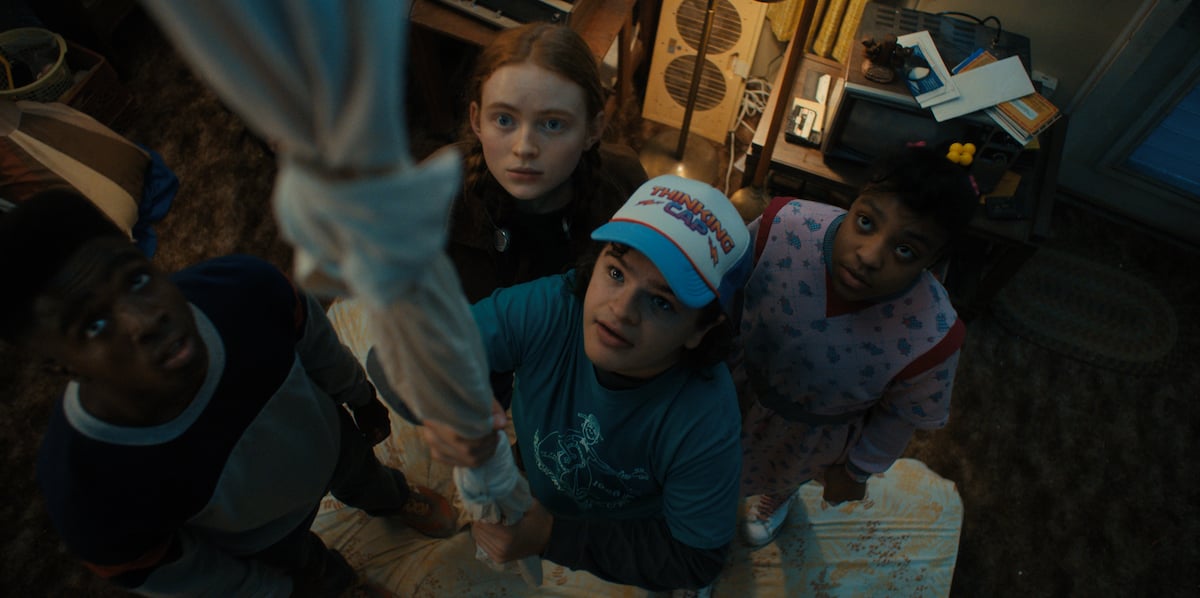 Demospiders seem like a real possibility in 'Stranger Things' Season 4
In February, some Stranger Things merchandise hit Amazon. One of the t-shirts released featured the Creel House. We already know the Creel House plays a significant role in Stranger Things Season 4, but that's not what caught our attention. Instead, we noticed that it looked similar to octopus tentacles wrapping around the stained glass window. Octopi have eight tentacles, and let's be honest, if they lived on land, they'd look like spiders.
Next, the Stranger Things Season 4 poster featuring the Creel House showed several of our characters in the attic. Spiderwebs hang from almost every corner. While we know attics provide a perfect home for spiders, this seems like overkill. 
When the Stranger Things Season 4 posters dropped, we noticed one minor detail from Sadie Sink and Priah Ferguson. Sink, who plays Max Mayfield, and Ferguson, who plays Erica Sinclair, both used the spider emoji in their tweets promoting season 4. The poster shows Max and Erica taking part in the Creel House plot for the upcoming season, and it seems suspicious that they both used spider emojis.
An image on Twitter hints at Demobats in 'Stranger Things' Season 4
We already know the upcoming season might be one big callback to '80s horror. (How can you have a series featuring the original Freddy Krueger himself, Robert Englund, and not throw in a few chills?) Plus, the inclusion of Demodogs in Stranger Things Season 2 proved there are more monsters (or at least different stages of said monster) in the Upside Down. So, why not Demobats for Stranger Things Season 4?
A Twitter user, @Joycelhopper, posted an image of a poster with Hopper and Russian words splashed across the sign. There's an image of what looks like a bat with a long tail in the bottom right-hand corner, and underneath it is the word "Demobat."
Another image circulating, which fans claim to be an upcoming puzzle from Target, shows each member of The Party, plus Eleven. Viewers can see bats swarming behind their heads with the Creel House in the background. Yet another possible clue to the existence of Demobats in Stranger Things Season 4.
'Stranger Things' Season 4 and Demobats make a perfect match
The poster alone is suspicious. Fans create art dedicated to their favorite shows all the time. Netflix hasn't confirmed Stranger Things Season 4 has Demobats or Demospiders at this point. However, another Twitter user pointed out the use of bats in the Dungeons and Dragons universe.
@MightyFluff on Twitter wrote, "I should also mention that bats aren't anything new D&D wise, either." They followed it up with a description from the Forgotten Realms Wiki, "Beyond the Prime Material plane, Night Hunters and other so-called 'Deep Bats' can also be found in the Domains of Dread, a distant corner of the Plane of Shadows."
Bats and horror go hand in hand. If Stranger Things Season 4 leans all the way into horror, it's no surprise bats from the Upside Down are on the table. Thankfully, we only have a few more weeks to wait until everything is revealed.
Stranger Things Season 4 Part 1 premieres on May 27, 2022. Part 2 drops July 1, 2022.