'Stranger Things' Season 4's Latest Teaser – California, Mike Wheeler, and More
Netflix promised some big reveals for Stranger Things Day and they did not disappoint. Fans were hoping for teaser 004 for Stranger Things Season 4 and that's exactly what they got. Due to the extremely long wait between season 3 and season 4, fans are especially excited for the series' holiday this year. Netflix released a schedule of events on Nov. 5 to give fans an idea of when everything goes down.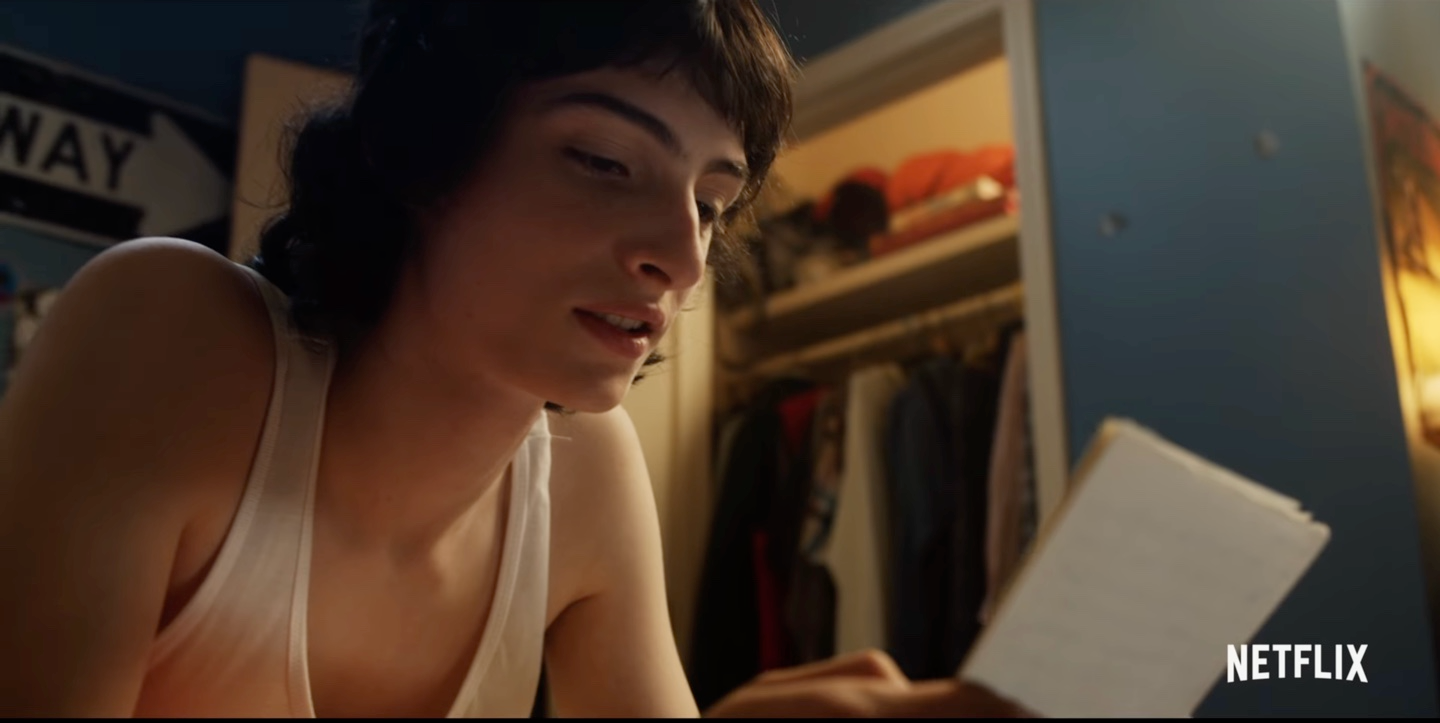 What are the events planned for Stranger Things Day?
Thankfully, Netflix laid out the plan for Stranger Things Day so those waiting on new content didn't have to stare at their screens all day.
Midnight PT: Head to the Stranger Things social channels to start the celebration.
7 a.m. PT: One word: California. Get ready for a tease of this final season four location.
9 a.m. PT: Explore the world of Stranger Things like never before with the first official map of Hawkins, created by artist Kyle Lambert.
11 a.m. PT: Get a sneak peek at the Stranger Things 4 episode titles.
1 p.m. PT: Take a tour of our first-ever Stranger Things pop-up stores opening in Los Angeles and New York City.
2 p.m. PT: It's a "How We Stranger Things Day" spotlight. Get an inside look at how to celebrate the day from some of our amazing creators and collectors.
4 p.m. PT: From streetwear to stranger, watch the cast transform into their new looks for Stranger Things 4.
The teaser and release of Stranger Things Season 4 episode titles look to be the biggest reveals of the day, but there's plenty of other events for fans to enjoy.
The 'Stranger Things' Season 4 teaser finally gives glimpses of Mike and the Byers family
While most of us were wondering where the Byers and Mike were in previous teasers, teaser 004 gives us our answer. The Byers are now at home in sunny California. The teaser shows Eleven writing to Mike back in Hawkins, but it looks like she might be keeping up a brave face for Mike. She mentions that she's made new friends as the girls at her school snub her, and a boy shoots a paper wad right on her face.
As for the Byers, it appears trouble has followed them to California. The teaser shows flashes of a Russian nesting doll, and we're pretty sure that's alluding to Hopper being stuck in Russia. Could Hopper be sending her a clue regarding his whereabouts?
What could this mean for 'Stranger Things' Season 4?
While some fans might be mourning the lack of a small hometown feel the first few seasons brought us, the new location in California opens up a world of possibilities for new mysteries. We know there's always going to be a connection to Hawkins – half the characters still live there. However, we'll get to meet new characters in California such as Argyle, Jonathan's new friend, and fellow employee, at Surfer Boy Pizza.
There's no specific release date for Stranger Things Season 4, but a spring release date is starting to look more likely. Eleven mentions being ready for Spring Break in the newest teaser trailer so it's a good guess to think we'll get season 4 in March or April of 2022.