'Stranger Things' Season 5 Is Confirmed by Duffer Brothers
More than a year has passed since Stranger Things 3 left viewers crying about Hopper, mourning over bad boy Billy, and wondering if the Upside Down is going international.
During this hiatus, fans have been speculating about what's next for the Hawkins-bred teens in season 4. With production on hold due to COVID-19 and casting calls underway, it's welcome news that the Netflix show will be sticking around for the near future. The Duffer Brothers have spoken.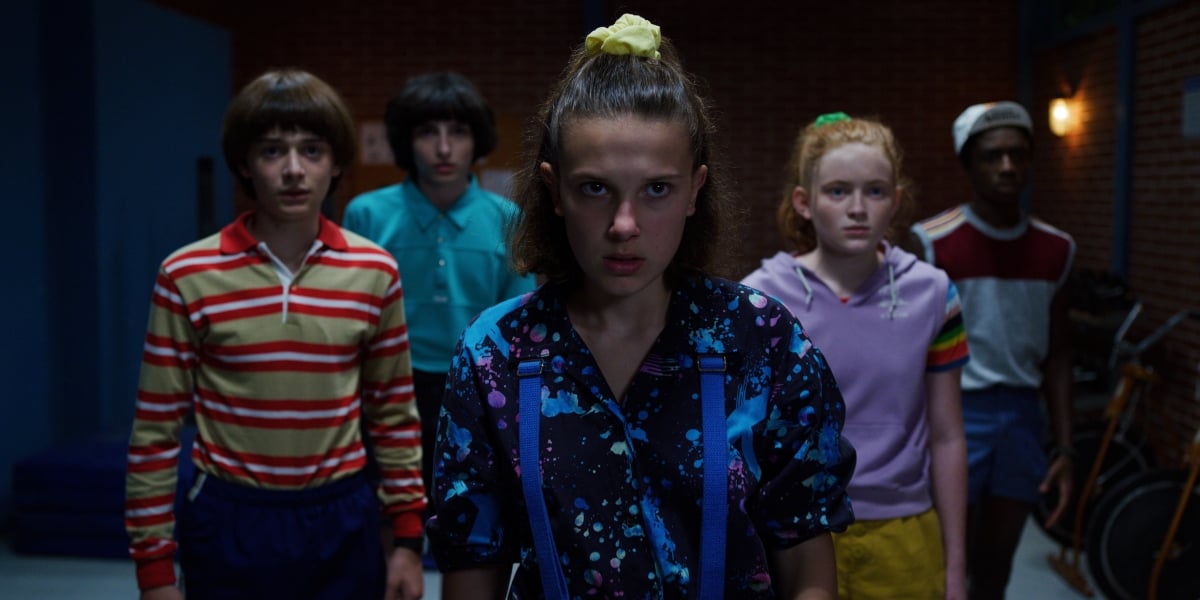 'Stranger Things' Season 5 is green-lit
While season 4 of the hit series does not have a premiere date yet, Stranger Things 5 is already a go. Thanks to a new interview in The Hollywood Reporter, word is getting out that at least one more season is coming.
Showrunners/creators Ross and Matt Duffer told the outlet they've been busy working on season 4 and it won't be the last.
"Season four won't be the end. We know that the end is, and we know when it is," said Ross Duffer. "[The pandemic] has given us time to look ahead, figure out what is best for the show. Starting to fill that out gave us a better idea of how long we need to tell that story."
RELATED: This 'Stranger Things' Season 4 Fan Theory Will Blow Your Mind
Stranger Things isn't the only Duffer Brothers Netflix project
When Netflix announced season 4 of Stranger Things, they also shared special news about the Duffer Brothers. If you've been keeping up with their work, then you may know the famous '80s-loving duo has an overall deal with the streamer.
In September 2019, Netflix issued a press release about the deal which includes films and more series. At the time, the pair expressed their excitement in a formal statement.
"We are absolutely thrilled to continue our relationship with Netflix," the brothers wrote.
"From our first pitch meeting to the release of Stranger Things 3, the entire team at Netflix has been nothing short of sensational, providing us with the kind of support, guidance, and creative freedom we always dreamed about. We can't wait to tell many more stories together — beginning, of course, with a return trip to Hawkins."
What's up with 'Stranger Things 4'?
During an appearance on Deadline's Contenders panel series in June, David Harbour and the Duffers spoke about seasons 3 and 4. Prior to the pandemic, they started filming the new season in Lithuania and Atlanta but things were shut down.
Harbour promised that the new installment will be epic and include a deep dive into Hopper's backstory as well as Indiana Jones-level action sequences.
However, the writers all spent these quarantine months tweaking the scripts in preparation for the next rounds of shoots. Matt Duffer told THR that for the first time, they have all the scripts completed and are able to modify them before everyone gets back to work.
Both brothers emphasized the safety of the entire cast and crew is paramount so there is no set return date, but we do know the show is coming in 2021. In the meantime, you can stream the first three seasons of Stranger Things on Netflix now.