'Stranger Things' Spinoffs Alert: Finn Wolfhard Was the Only Person to Guess the Duffers' Secret Idea About the Plot
'Stranger Things' spinoffs are likely coming our way in the future. Right now, only three people know the ideas the Duffers have, and that includes Finn Wolfhard.
We're just days away from the Stranger Things 4 premiere on May 27, 2022, but the creators of the show, Ross and Matt Duffer, offered up a couple of big announcements in February of this year. Fans previously clamored for the release date of the new season of Stranger Things 4, and the Duffers delivered in a big way. Not only were fans getting super-sized episodes, but the Duffers also planned to release the season in two different volumes. They also made a statement regarding the end of the series. The showrunners plan to end Stranger Things with season 5, but don't expect that to be the end of the stories set in Hawkins. Instead, the franchise is just being born, and the guys already have an idea for a potential spinoff series.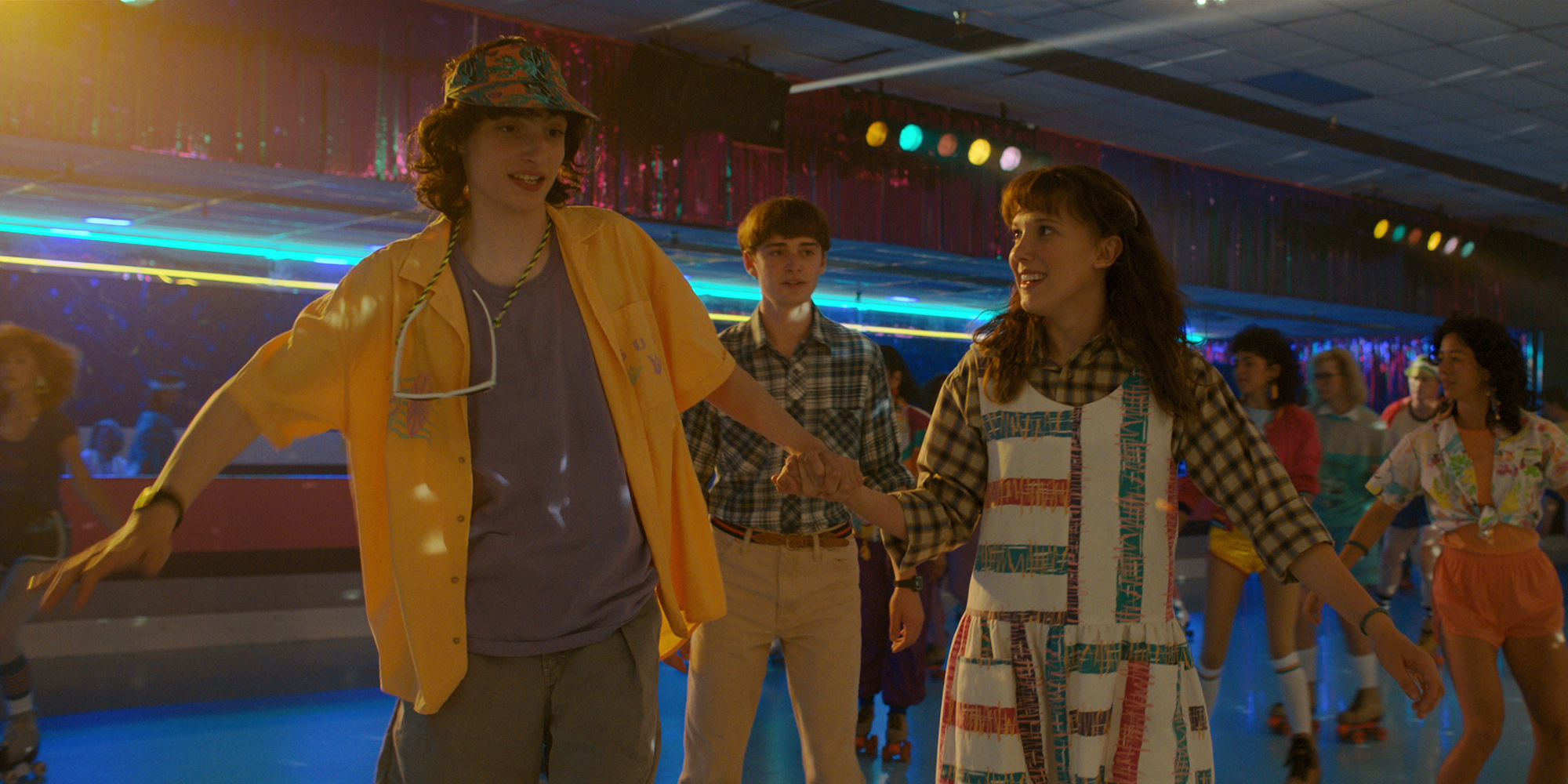 The Duffer Brothers teased more 'exciting stories in the world of 'Stranger Things' in a February announcement
Stranger Things creators dropped a lot of news on fans on Feb. 17, 2022, including hints at potential spinoffs. The Duffers wrote a letter to fans that mentioned how they planned to end the show with the fifth season and gave fans hope for what's next.
The Duffer Brothers wrote, "There are still many more exciting stories to tell within the world of Stranger Things; new mysteries, new adventures, new, unexpected heroes. But first, we hope that you stay with us as we finish this tale of a powerful girl named Eleven and her brave friends, of a broken police chief and a ferocious mom, of a small town called Hawkins and an alternate dimension known only as the Upside Down."
There's vast potential for more stories set in and involving the Upside Down, but the Duffers remain tight-lipped regarding their ideas. However, now, at least one other person knows.
Finn Wolfhard managed to guess the Duffers' idea for a spinoff
The Stranger Things creators participated in an email interview with Variety recently, and they talked about the possibility of spinoffs. While there are infinite possibilities, the Duffers insist their idea is one almost no one would guess.
"We do have an idea for a spinoff that we're super excited about … but we haven't told anyone the idea yet, much less written it," the Duffer Brothers told Variety. "We think everyone — including Netflix — will be surprised when they hear the concept, because it's very, very different. But somehow Finn Wolfhard — who is one crazy smart kid — correctly guessed what it was going to be about. But aside from Finn, no one else knows!"
'Stranger Things' spinoffs won't arrive anytime soon
Because we're just days away from the premiere of Stranger Things 4, spinoffs are just in the idea phase. While the Duffers confirmed they have an idea, there's no word on whether or not Netflix will even give the project the green light. For now, fans can rest easy knowing they have nine super-sized episodes shortly. On top of that, season 5 will likely be equally long or even longer than season 4.
Stranger Things Season 4 Volume 1 premieres exclusively on Netflix on May 27, 2022, and volume 2 drops on July 1, 2022.
For more on the entertainment world and exclusive interviews, subscribe to Showbiz Cheat Sheet's YouTube channel.