'Stranger Things' Star Gaten Matarazzo Dishes About the Cast, 'It Didn't Feel Complete Until Sadie Joined'
Gaten Matarazzo has always been close with his co-stars, and in a recent interview he talked about how the cast didn't feel complete until Sadie Sink joined.
The cast of Stranger Things continues to grow with more characters each season. The main group of kids includes Millie Bobby Brown, Finn Wolfhard, Gaten Matarazzo, Caleb McLaughlin, Sadie Sink, and Noah Schnapp. Sink didn't join the cast until Stranger Things Season 2, but Matarazzo wishes she'd been there from the beginning.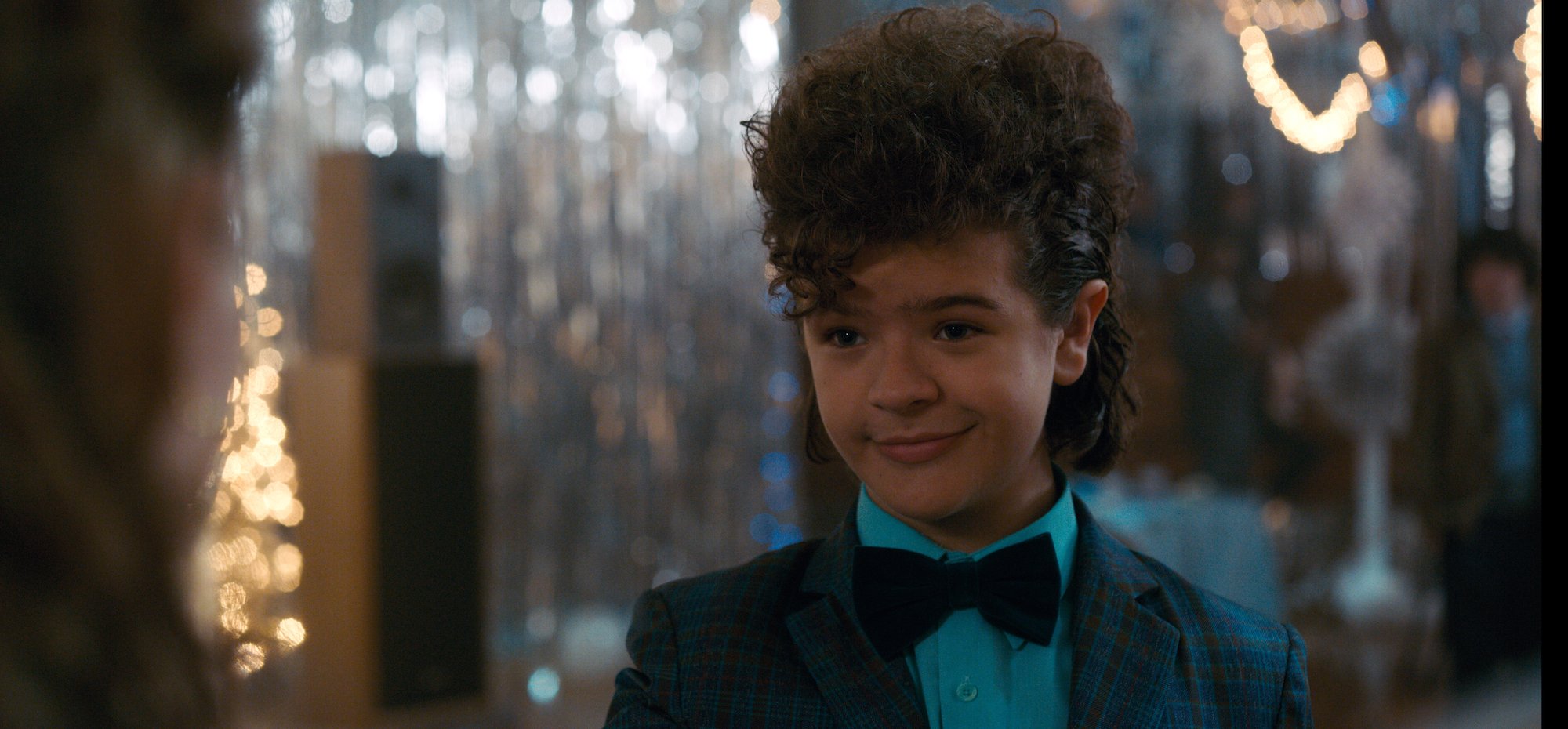 Gaten Matarazzo got candid with Michael Rosenbaum about forgetting his lines during his audition for 'Stranger Things'
Dustin is one of the most beloved characters to grace Netflix in the last few years. Matarazzo brings charm and much-needed humor to Stranger Things in a show focusing on monsters, young kids, and evil scientists. His bond with Steve Harrington, played by Joe Keery and another fan favorite, strengthened in Stranger Things Season 2. Now, the guys easily rank as one of the most lovable duos on television.
Recently, Matarazzo appeared as a guest on the podcast Inside of You. Rosenbaum talked to Matarazzo about his time on set. Matarazzo admits he forgot about his Stranger Things audition and hadn't memorized his lines the day he met with producers.
"I had two other ones [auditions] that week. I was, like, razzled, and my mom wakes me up that morning and she said, 'Are you ready for this tape? We've got to go over to the city.' I'm like 'Oh my God, I completely forgot about this one.' So, I'm memorizing my lines as I'm going up to the city. I have nothing. I know none of it. I'm freaking out, but also I was like, 'Ah, I had two this week, maybe it'll be fine. I'll be good." He continues, "I had the sides in my hand which I always hated doing and I'm looking down at the sides as I was forgetting lines." 
The young actor thought of it as one of the worst auditions he ever did, but as it turns out, the Duffers knew they needed Matarazzo in the show.
The 'Stranger Things' cast didn't feel complete until Sadie Sink joined the cast
Rosenbaum asked Matarazzo how he felt about Stranger Things the first time he watched the series. While he loved his castmates and enjoyed filming, he felt like something was missing.
Talking about the experience, Matarazzo said, "All the kids – me, Finn, Millie, Caleb, and Noah all watched. It was before Sadie joined the cast. She didn't join until season 2, which sucks. It's like as if she's always been there from day one. All I can think is that it would've been so great if the gang was complete for that first initial go for it. It always felt great, but it didn't feel complete until Sadie joined."
Dustin crushes on Sink's character, Max Mayfield, in Stranger Things Season 2, but she eventually goes to Lucas. However, Dustin gets a love of his own in Stranger Things Season 3 by the name of Suzie.
The wait for Stranger Things 4 is almost over
After almost three years, Stranger Things 4 returns to Netflix. The creators plan to split the season into two parts and promised fans a season twice as long as season 3. Stranger Things 4 Part 1 premieres on May 27, 2022. Part 2 arrives five weeks later, on July 1, 2022.