Who Is 'Stranger Things' Star Gaten Matarazzo's Girlfriend, Elizabeth Yu?
In Stranger Things Season 3, fans saw Gaten Matarazzo's character, Dustin Henderson, find love with his long-distance girlfriend, Suzie Bingham (Gabriella Pizzolo). Meanwhile, in real life, Matarazzo started a romance of his own. He and Elizabeth Yu have been together for several months, and she recently stepped out with Matarazzo to attend the Stranger Things 4 premiere in New York. But who is Elizabeth Yu? Here's what we know about her and their relationship.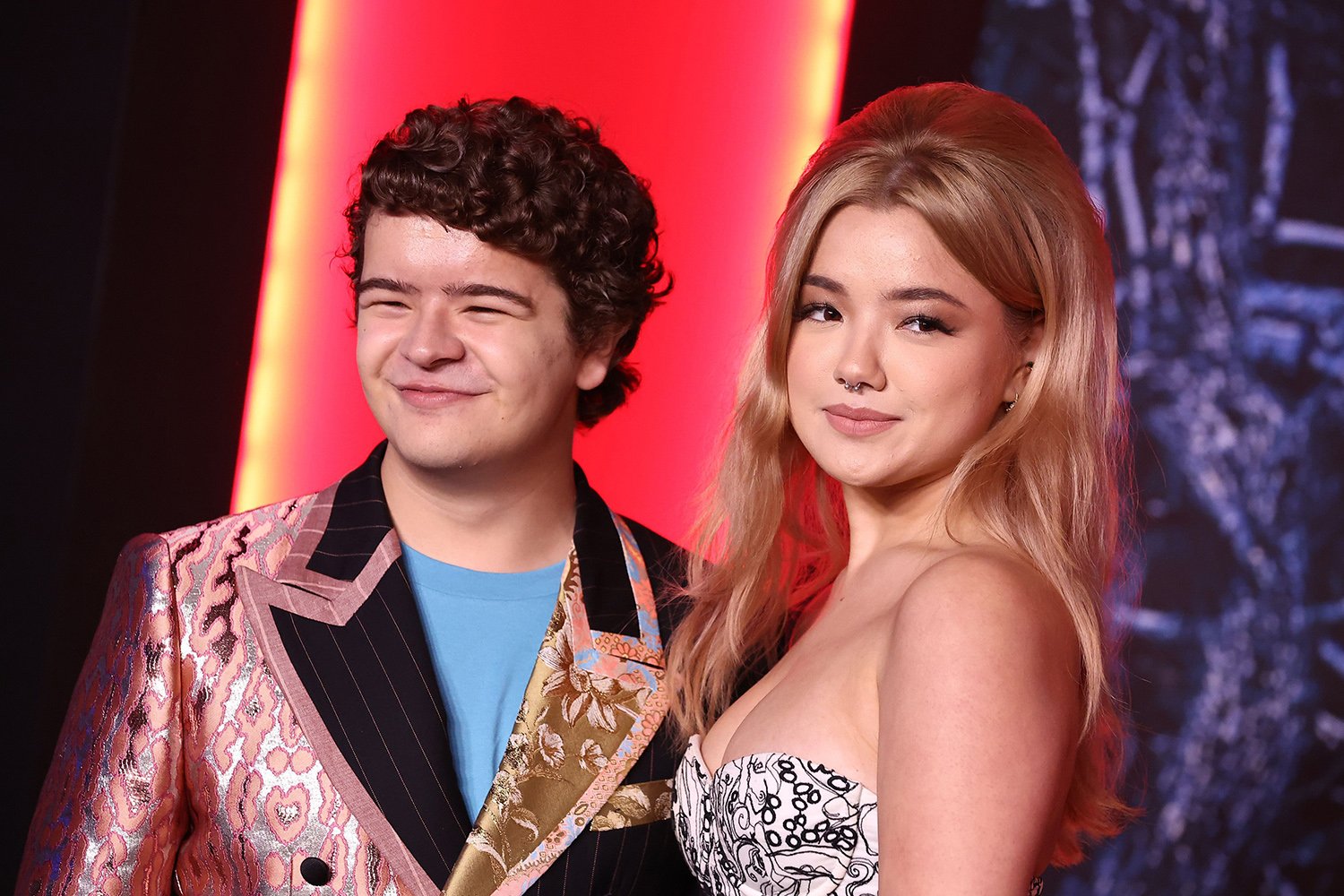 Who is Gaten Matarazzo's girlfriend, Elizabeth Yu?
While Matarazzo has starred in Stranger Things since 2016, Yu just kickstarted her professional acting career this year. According to IMDb, she starred as Amy in Somewhere in Queens, a comedy directed by Ray Romano. The film is set to premiere at Tribeca Film Festival on June 10.
According to the festival's website, Somewhere in Queens follows a father named Leo Russo (Romano) as he tries to make sure his son, Sticks (Jacob Ward), can continue playing basketball well enough to land a scholarship. He'll need to "meddle in teen social dynamics," but can Leo keep his intentions a secret from his family?
Additionally, Yu has taken on a starring role in Netflix's upcoming Avatar: The Last Airbender live-action adaptation. As Deadline notes, she'll play Azula, "the intensely driven princess of the Fire Nation. A firebending prodigy and relentless perfectionist, she'll stop at nothing to secure her position as the heir to the throne."
Avatar: The Last Airbender does not yet have a release date. According to Yu's IMDb, the series is currently filming.
How long have Gaten Matarazzo and Elizabeth Yu been dating?
Matarazzo and Yu first began posting photos with each other on social media in 2018. That includes an anniversary post from the Stranger Things star every year on March 4. He posted a day late on Instagram this year but still took a moment to show some love for his girlfriend.
"Four years? That's dope," he captioned a photo of Yu in a street filled with string lights. "I love you. Thanks for being my best friend. Happy anniversary goob."
Yu is less active on Instagram, but Matarazzo still appears frequently on her page. In May 2021, she posted a photo of herself and Matarazzo dressed to the nines for her high school prom.
Matarazzo revealed in a recent interview with Esquire that he and Yu live together in his apartment in New Jersey, along with three cats. While he recognizes that he leads a somewhat accelerated lifestyle for a 19-year-old, the Prank Encounters host said it "doesn't feel weird" at all.
RELATED: 'Stranger Things': Gaten Matarazzo Follows 1 Rule on Set, but Others Break It
The 'Stranger Things' star says his girlfriend fits right in with his family
Matarazzo has never been shy about gushing over Yu. Back in 2018, he told Us Weekly that his girlfriend fits in with his family perfectly. And when they spend time together, they usually enjoy quiet date nights at home, playing pool.
"My family loves her, she's great," Matarazzo said. "My brother and my sister get along with her great."
Fans can see Gaten Matarazzo in Stranger Things 4 Vol. 1, now streaming on Netflix.
RELATED: 'Stranger Things': Who Is Millie Bobby Brown Dating?