'Stranger Things' Star Joe Chrest's Villainous Role in 'The Cran' Revealed
Stranger Things star Joe Chrest taps into his villainous side in The Cran, an absurdist dark comedy by Bucketnaut Productions in association with Four by Three Productions. And the Stranger Things actor isn't too unfamiliar if his role in Ant-Man is anything to go by.
After reconnecting with his unstable high-school ex, a failed comedian becomes complicit in an absurd revenge crusade. It puts him in the crosshairs of a rural cult — Chrest himself the leader Isaac. As a possessive father to his daughter, Gabriel (Sydney Vollmer), and the rest of his "family," Isaac's seemingly best intentions twist for the worse as the film ticks on.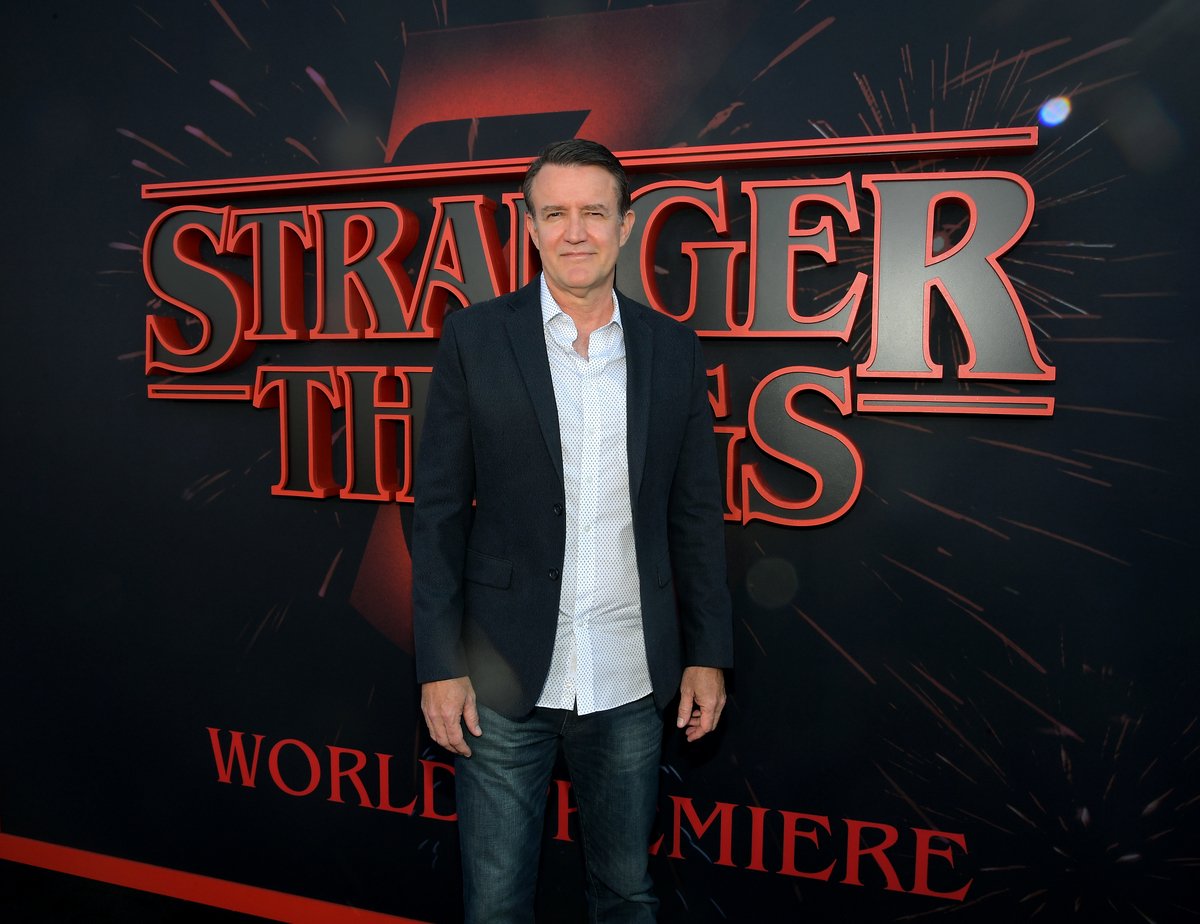 'The Cran,' an absurdist dark comedy delayed
The 2020 lockdowns and quarantines rippled through every industry. Director Tyler Savino's The Cran, unfortunately, failed to avoid the same fate. Leads Matthew Alan Porter (Utopia and Lovecraft Country) and up-and-coming Marlee Carpenter began filming in summer 2019, wrapping up in early 2020 before reshoots.
Then things got complicated.
The Marvel star completed all his scenes before the shutdown. The other actors and crew, though, found themselves brainstorming how to safely complete the film.
Between reshoots and filming, the film originally slated for a 2020 release pushed back to late summer/early fall 2021.
Related: 'Stranger Things' Fans Think 1 Character Will Die in Season 4
Joe Chrest's No Stranger to Villain Roles
Chrest normally plays underlings and characters categorized other than 'hero.'
In Stranger Things, the extremely laid-back Ted Wheeler is dismissive and oblivious to the point of it affecting his relationships negatively.
In Marvel's Ant-Man, Chrest played Frank, a doubting Pym Tech executive who dared to question Darren Cross, played by Corey Stoll. A confrontation between the two ended with Chrest's character vaporized into a dollop of slime.
Darth Vader really set a precedent for villains eliminating their underlings all those years ago.
While his character exited as a pile of goop, Chrest stretched his evil legs more as a conniving cult leader. In tense scenes, Chrest's Isaac faces off against Roy (Porter) and Hannah (Carpenter) attempting to hold his "family" together.
"I've always found it interesting that the main antagonist of my movie, Hannah, becomes less and less of a villain the closer you look," Savino said. "and that despite Joe Chrest's Isaacs' best intentions, he becomes more and more despicable."
Joe Chrest is a villain with star power, according to director Tyler Savino
The Cran will be the first film by Savino and Bucketnaut Productions. Securing an actor with the experience of Chrest counted as a huge win.
"Having Joe Chrest in place to play the role was like having a specialty tool in the toolbox. Having a career actor bring a character to life is fantastic to watch," Savino said. "There's really no overselling how much it upped the value of the production."
While this obstacle for beginning film companies remains common, a career actor for a first production adds plenty of credence and legitimacy.
Fans wait eagerly to see where both Bucketnaut Productions and Joe Chrest go next. As Stranger Things heads into season four, Ted Wheeler is likely to return to our screens in 2022.
Related: 'Stranger Things': The Highest-Paid Cast Member Might Surprise You