'Stranger Things' Star Noah Schnapp Chats About His Favorite Characters, the 'Saddest Scene,' and More
The Stranger Things fandom is eagerly awaiting season 4 of the Netflix original series, and any opportunity fans get to interact with members of the cast proves to be a hit. On March 20, 2022, Stranger Things star Schnapp rewatched the finale and answered fans' questions about the show. The young actor revealed his favorite characters of the series, talked about some behind-the-scenes trivia, and mentioned a scene in season 4 that's sure to bring tears to fans' eyes.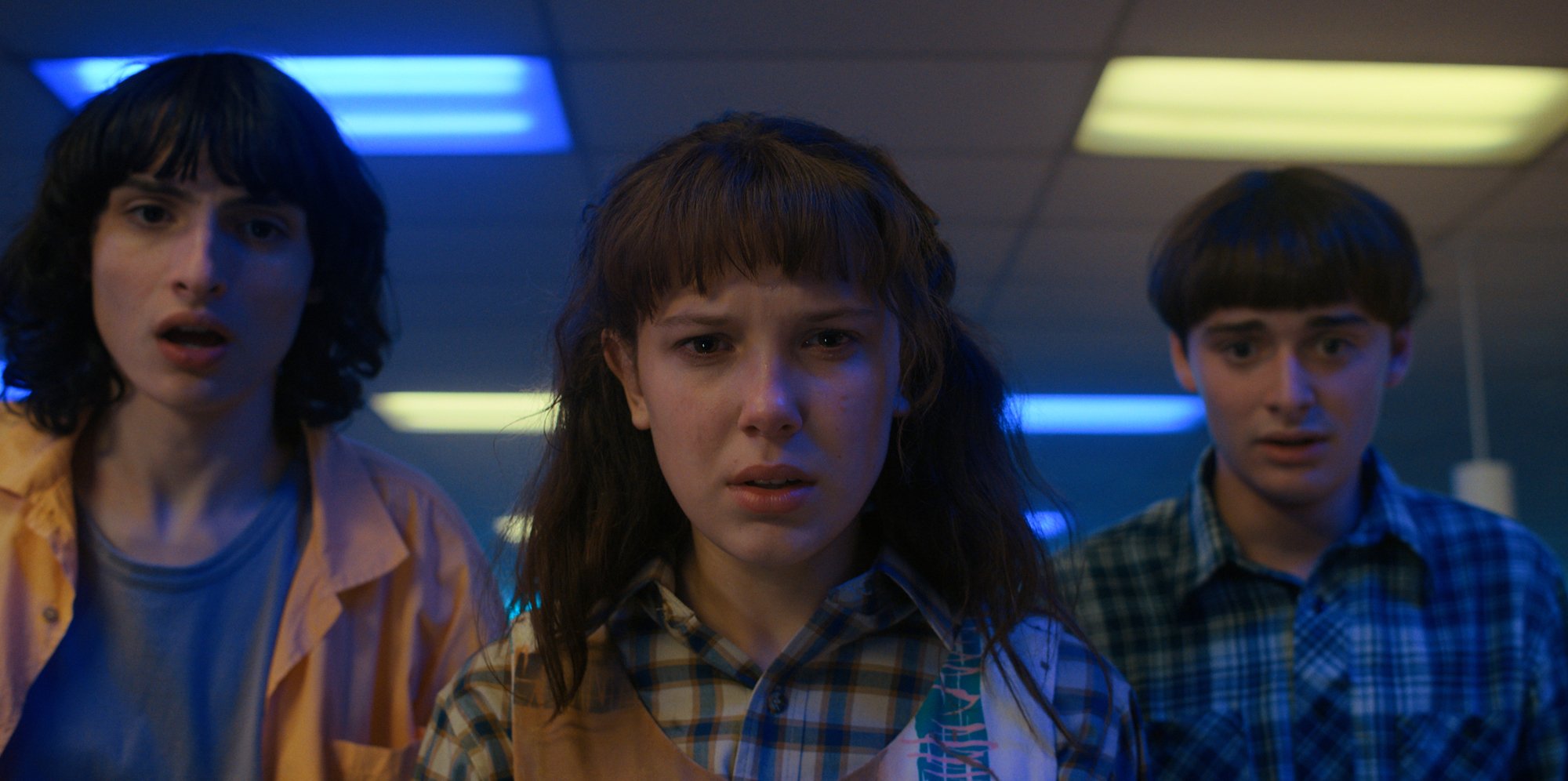 Noah Schnapp mentioned Dustin, Will, Eleven, and Joyce as two of his favorite characters from 'Stranger Things'
Schnapp's character Will spent the majority of season 1 in an alternate universe known as the Upside Down. The focus of season 1 revolves around Will's friends, played by Wolfhard, Gaten Matarazzo, and Caleb McLaughlin, as they search for him. Even though Schnapp didn't clock that much screen time, he now serves as one of the most pivotal characters.
In Stranger Things Seasons 1 and 2, Schnapp's character joins his friends as they work together to defeat supernatural monsters from the Upside Down, evil government agents, and diabolical Russians. That trend looks to continue as we head into Stranger Things Season 4.
As the season 1 finale neared its end on the TikTok livestream, Schnapp watched as Brown's character Eleven saved her friends and defeated the monster known as the Demogorgon. However, when she banished the beast back to the Upside Down, she disappeared along with it. When Eleven said her final goodbyes to Mike (Wolfhard,) Dustin (Matarazzo,) and Lucas (McLaughlin,) Schnapp became emotional.
The actor's eyes glazed with tears before quietly saying, "Oh my God," as the scene played out in front of him. Of course, fans loved seeing Schnapp react in such a heartfelt way to the moment.
RELATED: 'Stranger Things' Season 4: Which Couples We Think Are Endgame in the Series
Noah Schnapp talked about some of the saddest scenes from 'Stranger Things'
The comment section during the live stream flooded with fans asking questions for Schnapp to answer. People asked him everything from which couple he "ships" to when the Stranger Things Season 4 trailer would be released. Schnapp didn't have time to answer everyone's questions. Although, when a fan asked what he considered the saddest scene, he took a second to respond.
"What was the saddest scene to film? Probably the one in season 2 with my mom at the dinner table. Or in season 4 there's a scene… but I'm not going to say."
Due to the hype around Stranger Things Season 4, Schnapp and the rest of the cast can't reveal too much about the plot. However, Schnapp saying season 4 contains an especially sad leaves fans worried about potential characters.
It's safe to assume that Stranger Things Season 4 will feature the death of a character or two. Many people believe Steve Harrington might not make it to season 5. Others think there's a chance someone like Murray may die.
Noah Schnapp pointed out which scenes were filmed on a set vs. at an actual location
As Schnapp watched along with fans, he often pointed out which scenes were filmed on a set. When one of the fans mentioned living in Atlanta, Schnapp told them they should visit the building that production used for the Hawkins Middle School scenes. He also explained that the film crew only used exterior shots of a house for the Byers' home. However, the scenes showing the inside of the home were built on a set.
Stranger Things Season 4 takes place outside of Hawkins, Indiana, which means more sites for fans to explore. Seasons 1-3 are currently streaming on Netflix.
RELATED: Stranger Things Season 4: Demospiders Might Be Coming to Hawkins